Check here for info on Chill and Thumpback.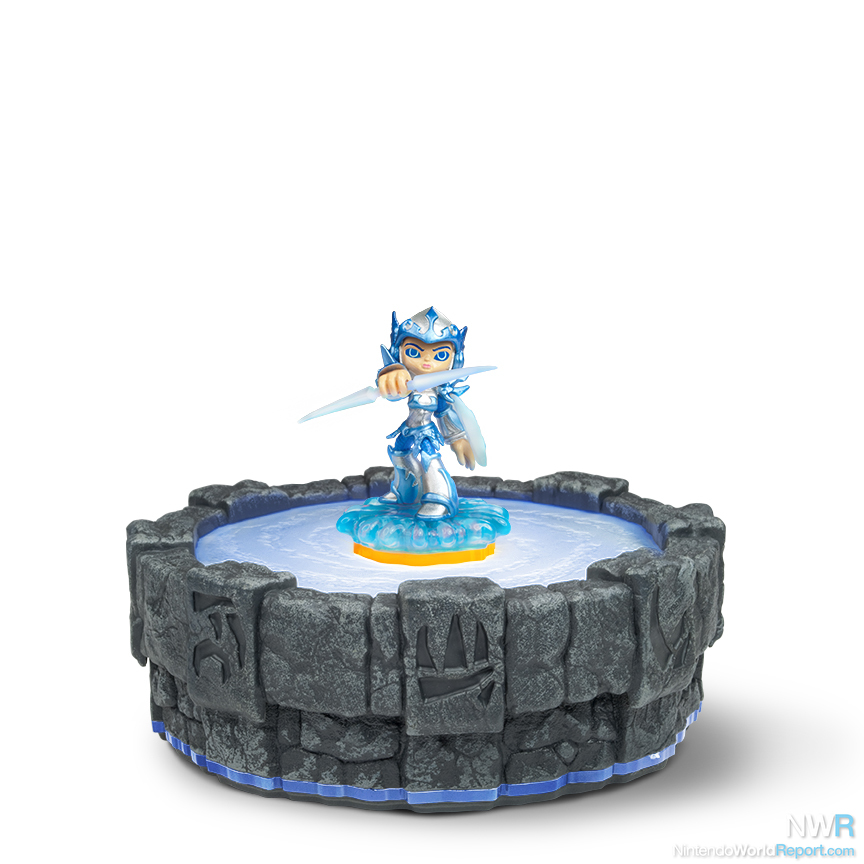 Chill
Type: Water
How to get: Individual, 3-Pack (w/ Ignitor and Zook)
Variations: Legendary Chill
Chill is the new Water Skylander, and she has a very human appearance. She can launch spears and push ice blocks around to mess with enemies. Apparently she can also summon a fish to do a bunch of damage. She might be the Skylanders version of Aquaman.
Starting Abilities
Ice Javelin (A button; throw ice javelin)
Ice Wall (B button; summon ice blocks)


Initial Upgrades
The Great Wall (hold B button to extend Ice Wall length)
Glacial Bash (Z button; bash enemies and walls with shield)
Imperial Armor (Ups defense)
Cold Front (hold Z button to use shield)


Path 1
Brrrr Blade (Increased Ice Javelin damage)
Shatterspear (Javelins split into separate spears when passing through an Ice Wall)
Triple Javelins (throw three Ice Javelins at once)


Path 2
Ice Breaker (Ice Wall blocks explode when hit by an Ice Javelin)
Better Bash (Glacial Bash hits more enemies)
On The Rocks (Exploding ice blocks freeze nearby enemies)


Soul Gem Ability: Call The Narwhal! (Hold A button to summon a narwhal friend; found in Lost City of Arkus)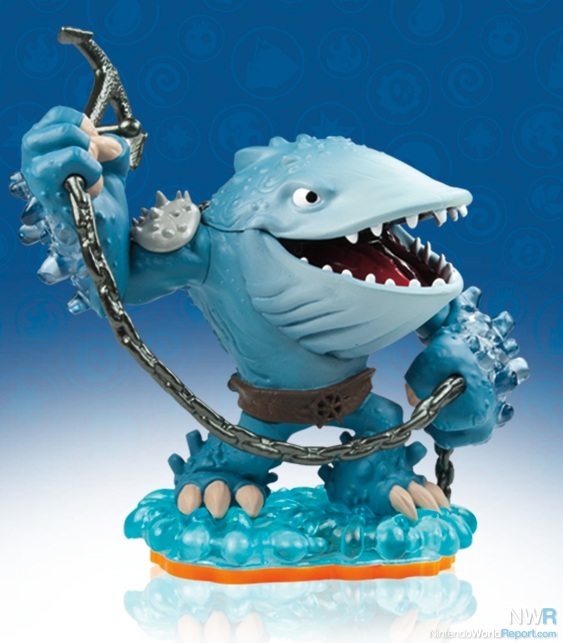 Thumpback
Type: Water Giant
How to get:
Variations:
Thumpback is a giant whale that walks on two legs and swings around an anchor on a chain. Pretty cool, right? Well, he also flops around on his belly and bites enemies.
Starting Abilities: Unknown
Initial Upgrades: Unknown
Path 1: Unknown
Path 2: Unknown
Soul Gem Ability: Unknown
3DS Abilities: Unknown