by Matthew Zawodniak - 7:28 pm EST
Total comments: 7 Source: Nintendo Customer Support
The Wii U is approaching maximum stability.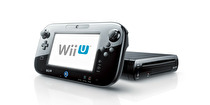 After two and a half years, the Wii U has received a system update.
We're only two days away from its successor's fourth anniversary, but Nintendo seems to still remember the Wii U enough to make small changes after all these years. A new firmware update was quietly released today, bringing the... Read more...