by Donald Theriault - 5:00 am PDT
Discuss in talkback! Source: Nintendo
No, Thunderful isn't releasing a triple team this week.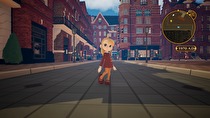 Well, now that the site is blocked in China, what do we do for an encore?
Unleash the Winnie the Pooh jokes. As for the releases this week, although there isn't really a full priced retail release there's a fair few things to watch for. Neal wasn't so hot on Destiny Connect, but we're getting a new touchscreen only game in Anthill, that odd puzzle game Day and Night, and some strong ports in Monaco, Skullgirls, and Cat Quest II.
Read more...