by Donald Theriault - 2:35 pm PST
Discuss in talkback! Source: EB Games Canada
Is another traditional fighter quartering up to the Switch? UPDATE: Not this one.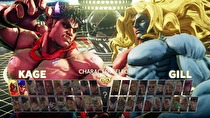 UPDATE 10:00pm ET: EB Games have deleted the Tweet in question, and Street Fighter series producer Yoshinori Ono has stated that a Switch version of Street Fighter V "does not exist right now".
Whaat!?No way, where can I get this product?... Could it be that we didn't realize that someone are making it?;DSuch item does not exist right now.Thanks! https://t.co/0hYBet71aR
Read more...