by James Jones - 9:52 am EST
Total comments: 4
When they say life comes at you fast, they aren't taking the eShop's terrible latency into account.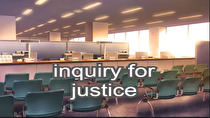 I am incensed. I am bewildered. I am awake, well beyond my bedtime, unable to calm a mind poisoned by confusion.
I was in the eShop, minding my own business, trauma-dumping dubious products into the Nintendo World Report Discord (join today!). I consider this a form of ablution; I behold the inexplicable, and I then cleanse it from my mind by delivering it to you - our unsuspecting readers.
Read more...