Check here for info on Sprocket and Bouncer.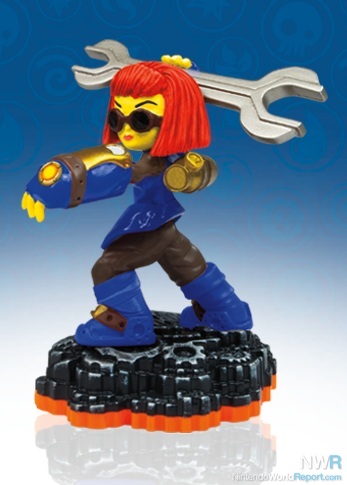 Sprocket
Type: Tech
How to get:
Variations:
Sprocket is the new Tech Skylander who dawns a battle suit that gives her all sorts of abilities. She has a deadly Ratchet-esque wrench, and can even jump into a tank to really mess dudes up.
Starting Abilities: Unknown
Initial Upgrades: Unknown
Path 1: Unknown
Path 2: Unknown
Soul Gem Ability: Unknown
3DS Abilities: Unknown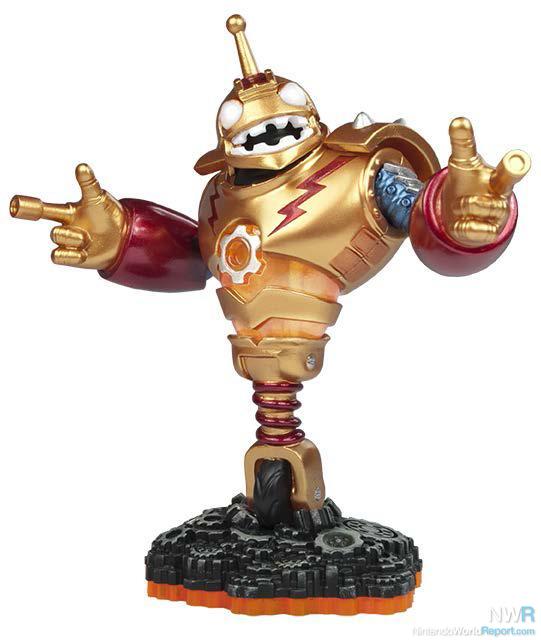 Bouncer
Type: Tech Giant
How to get: Individual
Variations: Legendary Bouncer (Toys R Us Exclusive)
Bouncer, the Tech Giant, used to be a robot sports star in the Skylands. He retired, and then wound up getting involved in the fight against evil. He shoots rockets from his shoulders and blasts from his fingers, making him more of a ranged giant.
Starting Abilities: Unknown
Initial Upgrades: Unknown
Path 1: Unknown
Path 2: Unknown
Soul Gem Ability: Unknown
3DS Abilities: Unknown