There's something dirty on Isle Delfino...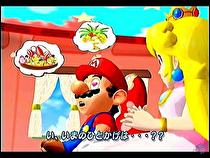 Year: 2002

Developer: Nintendo


Publisher: Nintendo


NWR Score: 8 (Adam Kontras), 9.5 (Rick Powers), 9.5 (Billy Berghammer), 10 (Jonathan Metts)
Why it's list-worthy:
This game was as much a vacation away from the traditional Mario formula as it was a vacation for Mario himself. While the series staples are there—jumping on enemies, tricky platforming, coins and power-ups to collect—most things felt fresh and new. While annoying as a character, F.L.U.D.D. added a huge degree of additional movements and tactics to the acrobatic tricks Mario could already perform in Super Mario 64. The new setting of Isle Delfino was a change of pace and allowed for a range of tropical holiday backdrops for Mario to explore, and along with the location came a slew of new characters that would soon be adopted into the Super Mario family. The cheerful yet slightly dopey Piantas that ran the majority of the island have since appeared in various Mario sports titles and made a small cameo in Super Mario Galaxy 2, and who could forget Bowser Jr., the first addition to the Koopa King's family since the days of the NES?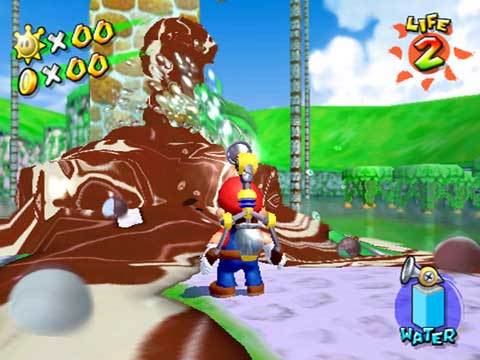 The game's graphics were gorgeous and the water effects still outshine (pun of course intended) some that are seen in games today.
Finally, this game featured Yoshi's playable debut in a 3D Mario title, using his existing moves from Super Mario World and proving that his control mechanics could transfer flawlessly into the third dimension. They even remembered to add the little drum beat that accompanies the background music while Mario is riding on Yoshi's back!

Favorite moment:
Uncovering the many secret levels throughout the game's stages. When you enter specific doors in each area, you're whisked away to a bizarre dimension of floating platforms, blocks to smash and obstacles to traverse. Shadow Mario appears and swipes F.L.U.D.D, thus leaving you with nothing but your platforming skills to survive the challenge and reach the goal. These levels-within-levels are TOUGH, and the sheer difficulty, coupled with the retro-themed backdrops and the awesome acapella rendition of the classic Mario theme, make them a blast to play.
Least favorite moment:
One particular mini-game level, in which you must navigate yourself through a gigantic pachinko pinball machine over and over, collecting red coins until the Shine Sprite appears. Controlling your trajectory as the springboard launches you up into the machine is difficult enough, but you must perfectly execute it at least five times—assuming you land in the correct place every time—as one slip up will spit you out the bottom to your death. Expect to spend a lot of lives on this one.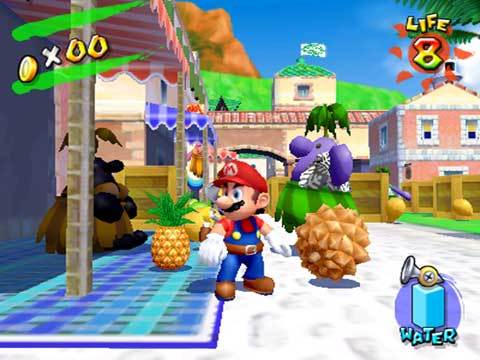 Surprised to see:
All the tropical variations of regular Mario enemies. Electro-Koopas, Petey Piranha, an entirely new Goomba-like creature named Strollin' Stu complete with its own variants and sub-species. Rocky Wrench reappears for the first time since Super Mario Bros. 3, launching high-tech, upgraded versions of Bullet Bills and Bob-Ombs from within their mounted tanks. Even the local Boo inhabitants of Delfino Island wear drowsy expressions with their tongues hanging out, possibly due to the hot climate.