Roll on over to the first game in the GameCube 10.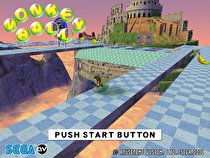 Year: 2001
Developer: Amusement Visions
Publisher: Sega
NWR Score: 9 (Billy Berghammer) 9.5 (David Trammell)
Why it's list-worthy:
Tracking a path not unlike a game it closely resembled—the arcade and NES hit Marble Madness—Super Monkey Ball found a steady home on Nintendo's newest machine in 2001 only after spending the previous year as simply Monkey Ball, an arcade game sporting a unorthodox yet appropriate banana-shaped joystick. The dueling simplicity and complexity of the game was a product of its straightforward mechanics: In the process of guiding a capsule-bound ape through a swath of harrowing platforms to a narrow goal, the only point of input was the analog stick, which in fact controls the tilt of the stage, not the character. Once that concept, which eliminated any extraneous frustration, was grasped, the game became a more intuitive experience of reading and reacting to the puzzle-like surroundings. If it hadn't picked up the "Super" or received an array of additions, Monkey Ball probably would've been a fine, if fleeting, console experience. Instead, developer Amusement Vision took the arcade curiosity and gave it the depth a good launch game should have.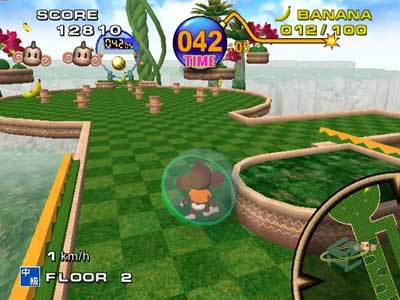 While spin-offs and sequels led the series through a cavalcade of iterations, few were as revelatory or memorable as the original, a fact that speaks volumes to the lasting appeal of a game that favors substance over style, and content over convention.
Favorite moment:
Although they could experience the draw of the arcade version with repeated courses through the extensive main game, players could now also choose to compete with each other in a selection of combative mini-games. From twisting courses loaded with power-ups in Monkey Race, to frenzied primate pugilist brawls in Monkey Fight, to precision launching and landing of a gliding monkey, Pilotwings-style, on a far-off platform in Monkey Target, the bevy of extras present rounded the overall experience in a manic way that made sensible use of the system's multiplayer-friendly controller port count.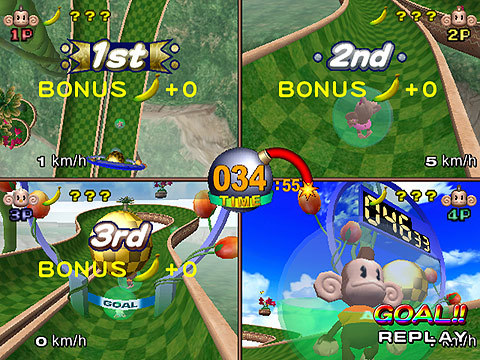 Least favorite moment:
The distinct leaps in difficulty, which could keep even the most skilled players active for a long time, also accounted for the game's only true moments of frustration. Skilled players could chew through the Beginner and Advanced modes without significant hair-pulling, but Expert, which ratcheted the number of stages up to a thoroughly scorching 50, leaned more in the direction of sadistically challenging. With no small number of bufferless stretches, analog-stick twisting routes, and frequent instances of "Fall Out," this selection of courses could soon invert the goofy smile generated by the rest of the game.
Surprised to see:
In a system launch speckled with sports, ports, and Luigi's Mansion, Super Monkey Ball stood as more than a bit of an outlier. Monkeys...in balls? Check. Incessantly bright and optimistic music? Check. Conspicuous Dole sponsorship? Double checked.