Living the quiet life was never more fun.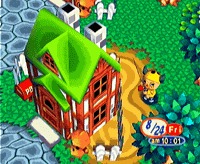 Year: 2002
Developer: Nintendo
Publisher: Nintendo
NWR Score: 8.5 (Mike Orlando), 8.5 (Daniel Bloodworth), 6.5 (Tonkatsu Chikara)

Why it's List-worthy
It's hard to think that a game that advertises weed pulling as a fun activity would become one of Nintendo's most prominent cult franchises. Such is the case with Animal Crossing. While it originally started its life as a Nintendo 64 game in Japan, it was the GameCube update that truly launched the franchise around the world. Dubbed a communication game, Animal Crossing is all about the friends you make and the experiences you create in your own village. And that's where the beauty of the game lies. Even if some experiences were shared by everyone, no two villages and characters were ever the same. This made Animal Crossing a very personal game, where each save would tell a story about the player and the friends he/she made during their journey. Animal Crossing is also a great game to play when you want to relax. The soft music, cute visuals and slow pace make it so that you can easily lose yourself in its world.
Animal Crossing would also become the home of Nintendo's many experiments in video game technology. The heavily advertised GameCube-to-Game Boy Advance connectivity allowed players to discover a whole new island they could call their own, while connecting the e-Reader and scanning Animal Crossing cards would yield new items for players to collect. They were all gimmicks, sure, but they all helped give Animal Crossing an image of being the cradle for ideas that would be hard to pull off in established franchises such as Zelda.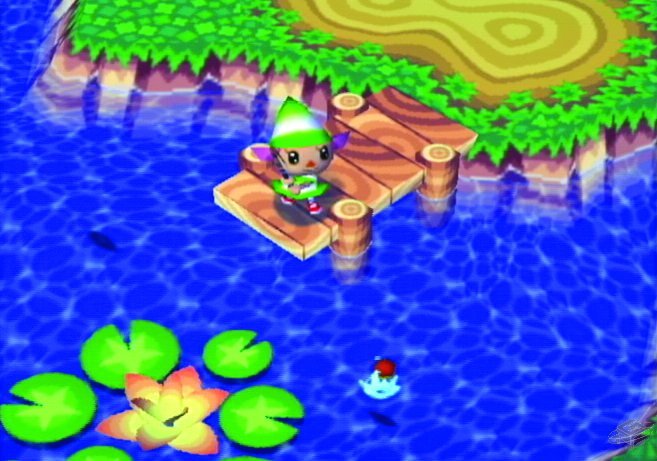 Favorite Moment
Easily my favorite Animal Crossing moment is the sense of discovery I would feel whenever I loaded the game. There was nothing more exciting than loading up my save and learning there was a festival going on, or that I received a letter from one of the villagers or a friend, or that it was the first day of winter and the trees were already covered in snow. These small moments add a lot to the whole experience, and best represent what Animal Crossing is all about: the joy of discovery that lies within the enjoyment of the small pleasures in life.
Least Favorite Moment
All together now... PAYING BACK THAT DANG RACCOON! In all fairness, Tom Nook is far more forgiving than the average loan shark and business tycoon. But trying to work hard to try and pay for your own place is about as enjoyable as the real thing. And just like in real life, the best stuff has to be earned. For some it added a lot of thrills, but for many it was just way too tedious. Pulling weeds, of course, wasn't something to look forward to either.
Surprised to See…
That after nearly 10 years since the game debuted, two additional games have been released, with a third for 3DS in the works. Each new game kept the same basic gameplay structure, but added everything from new holidays to enjoy to online play so that the game would become even more of a social experience that everyone, no matter how far they were, could enjoy. The upcoming 3DS game even lets players be the mayors of their own towns!