Best. Metroid (Prime). Ever.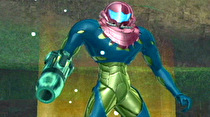 Year: 2002
Developer: Retro Studios
Publisher: Nintendo
NWR Scores: 10 (Jonny Metts); 10 (David Trammell); 10 (Rick Powers)
Why It's List-Worthy:
Metroid Prime was a complete left-fielder. After almost a decade of stasis, the beloved Metroid series was finally coming back, but with some caveats: it was being developed by Retro Studios, a developer nobody had ever heard of, and it went from being over-the-shoulder third-person to straight-up first-person. Rabid fans bemoaned the inevitable shooter-fest they feared Samus' return would usher in, afraid that the sense of exploration and discovery that was so pervasive in Super Metroid would be lost in favor of twin-stick shootouts with the Covenant…er, Space Pirates.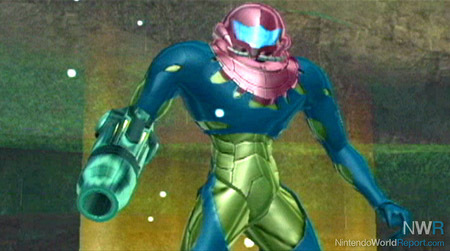 Yeah, this never looked very good.


But the haters were wrong: Metroid Prime turned out to be one of the best games in the franchise—so good, in fact, that its two follow-ups couldn't begin to reach the high bar set by the original. Sure, Samus shot a lot of Shriekbats and Space Pirates, but she also found hidden tunnels, tough-to-reach upgrades, and big, scary boss monsters. It certainly doesn't hurt that Metroid Prime remains one of the best-looking, and best-sounding, games in the GameCube's library—the haunting soundtrack perfectly correlates with the almost archaeological sense of exploration and discovery. The game even offered rare connectivity with the Game Boy Advance, linking up with Metroid Prime Fusion to unlock the original Metroid and Samus' Fusion suit in the GameCube game.
Favorite Moment:
Though the battle with Metroid Prime itself was undoubtedly the game's most epic moment, I greatly enjoyed the lead-up to the Omega Pirate fight—reading about it in Pirate Logs just made me anticipate the battle more, and when that beast does emerge from its hibernation chamber, it's a helluva scene. Many times I've fought that monster and it came down to him or me.
Least Favorite Moment:
The unforgiving trek through the Impact Crater on your way to battle the titular villain is filled with tough-to-kill Fission Metroids, which had a tendancy to grab Samus during precarious jumps. Ten years later, that section of the game makes me pull my hair out, Wii controls and all.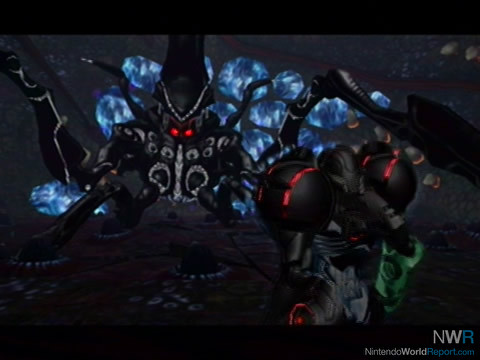 Just getting to this boss was torture in and of itself.


Surprised to See...
Although this is everyone's answer, I was really impressed seeing Samus' face reflected in her visor when light flashes occur in front of her. It's a fourth-wall-breaking effect, and really pulls you into the game. All the wonderful concept art was a shocker, too, and really gave me (and other players) insight into the game's wonderful art direction.