In which champions are made.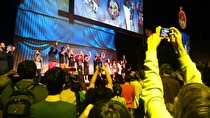 I had one goal in mind today: watch the video game finals live and in person. I showed up an hour early to watch the matches from good seats, because, frankly, this is the reason why I came. I don't know about you, but I always imagined the Pokémon World Championships to be a heated, passionate environment where dreams are made and destroyed. I was surprised that the seats didn't actually fully fill up until well into the final rounds.
When it was time to begin, I was a little nervous, as I'm not well taught in the competitive scene. Thankfully, if this year is anything to go by, most of the complicated stuff in competitive Pokémon happens behind the scenes in raising the right team. Outside of that, the matches were very straightforward. If there was one thing that disappointed me, it was that most teams had an extremely similar structure, with Landorus being a key part of every single match. It was the little differences that made the game interesting – like seeing Mark McQuillan win the Senior Division using a shiny green Machamp.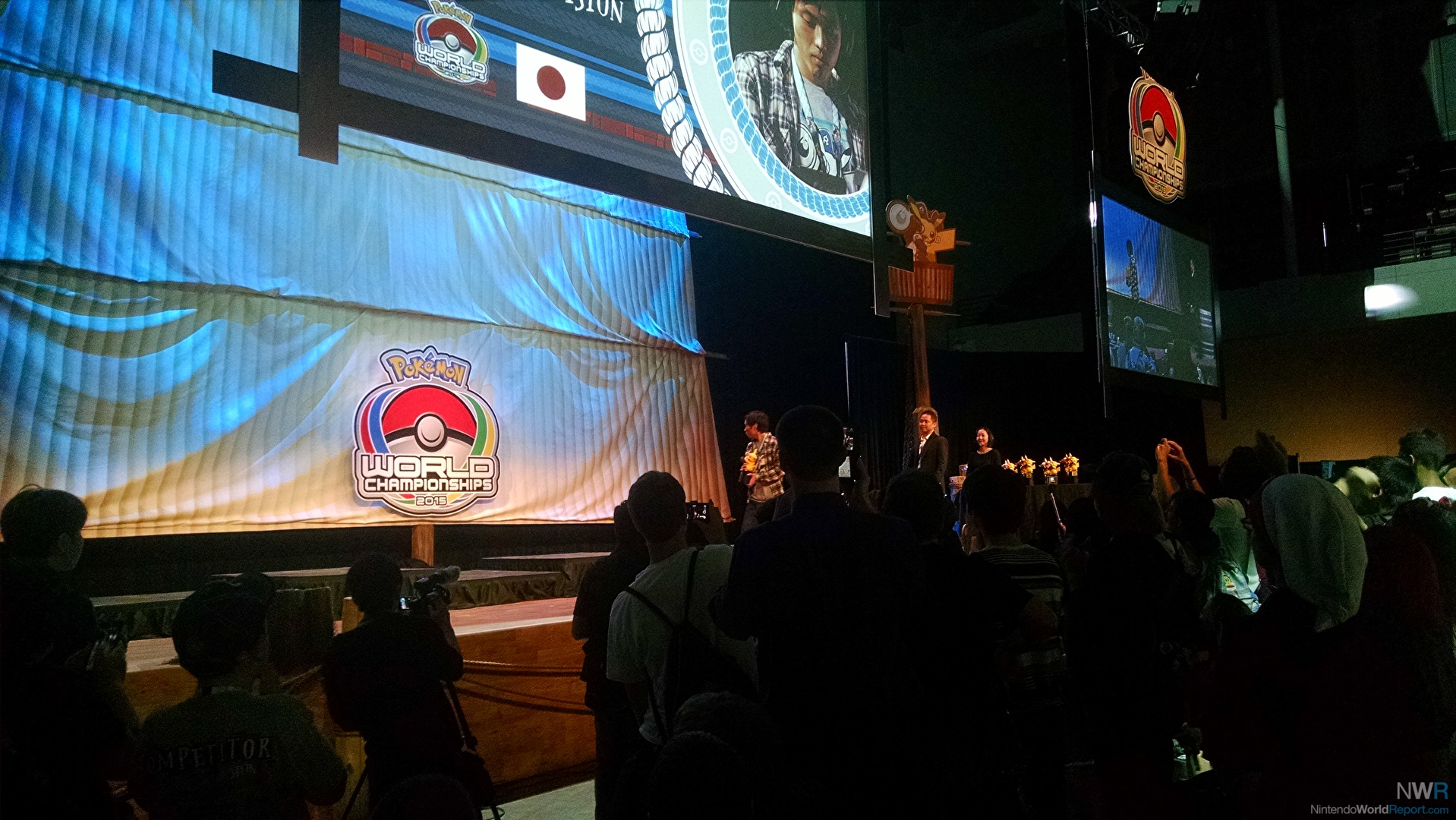 The matches were overall exciting, with Masters finals that ended up going into Round 3 and a competitor in the Junior Division who wore a cape of the Japanese flag. What I enjoyed seeing more was how the competitors looked dealing with being in a global event – seeing how some deal with walking up to the main stage, how some deal with losing after making it all this way, and seeing what it looks like to become a world champion at something. Whether it be Pokémon or otherwise, it's something you rarely get to see in person.
After seeing Kotone Yasue, Mark McQuillan, and Shoma Honami win the Junior (born in 2002 or later), Senior (born between 1998-2001), and Masters (born before 1997) Divisions respectively, it was time for the closing ceremonies. Every winner and runner-up got to meet Masuda, shake his hand, and get a gold or silver Pikachu trophy, before standing up on stage to show their spoils. My favorite part of the entire weekend was seeing all six TCG and game finalists stand together on stage holding their trophies as triumphant music plays behind them. I was seeing something real. I was seeing the crowning of true Pokémon masters.
The only word that can describe what I was seeing was majestic, and the unexpected patriotism I felt in the brand at this moment was, frankly, indescribable. For every other cool thing I did and saw this weekend, this is what is going to stick with me for a very long time. Seeing champions crowned and us all giving standing ovations to the winners after their long journey made me remember why I love Pokémon. It's for the journey, and we're seeing a real-life version of it.