In which Alex symphonically evolves.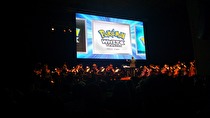 Saturday was where most of the in-between events happened between tomorrow's finals and yesterday's opening events, so I didn't have much to do other than two interviews and the showing of Pokémon: Symphonic Evolutions later that night. I ended up showing up mid-afternoon to cover my first subject, J.C. Smith, who works as Director of Consumer Marketing for The Pokémon Company International.
He's an extremely personable-yet-professional guy, and we had a really good talk about marketing for Pokémon as well as the future of the franchise. I'd like to say there was more to say other than he's a cool guy, but you can see our full interview here to get the full story.
The other interview, which happened immediately after, was with Toler Webb, 2012 Senior Division VGC World Champion and high school student. I like this interview a lot because it sheds a lot of light on what being a Pokémon champ means when fantasy is removed and real life is introduced. Toler is likewise an extremely warm person who had a lot of eye opening things to say about the competitive scene.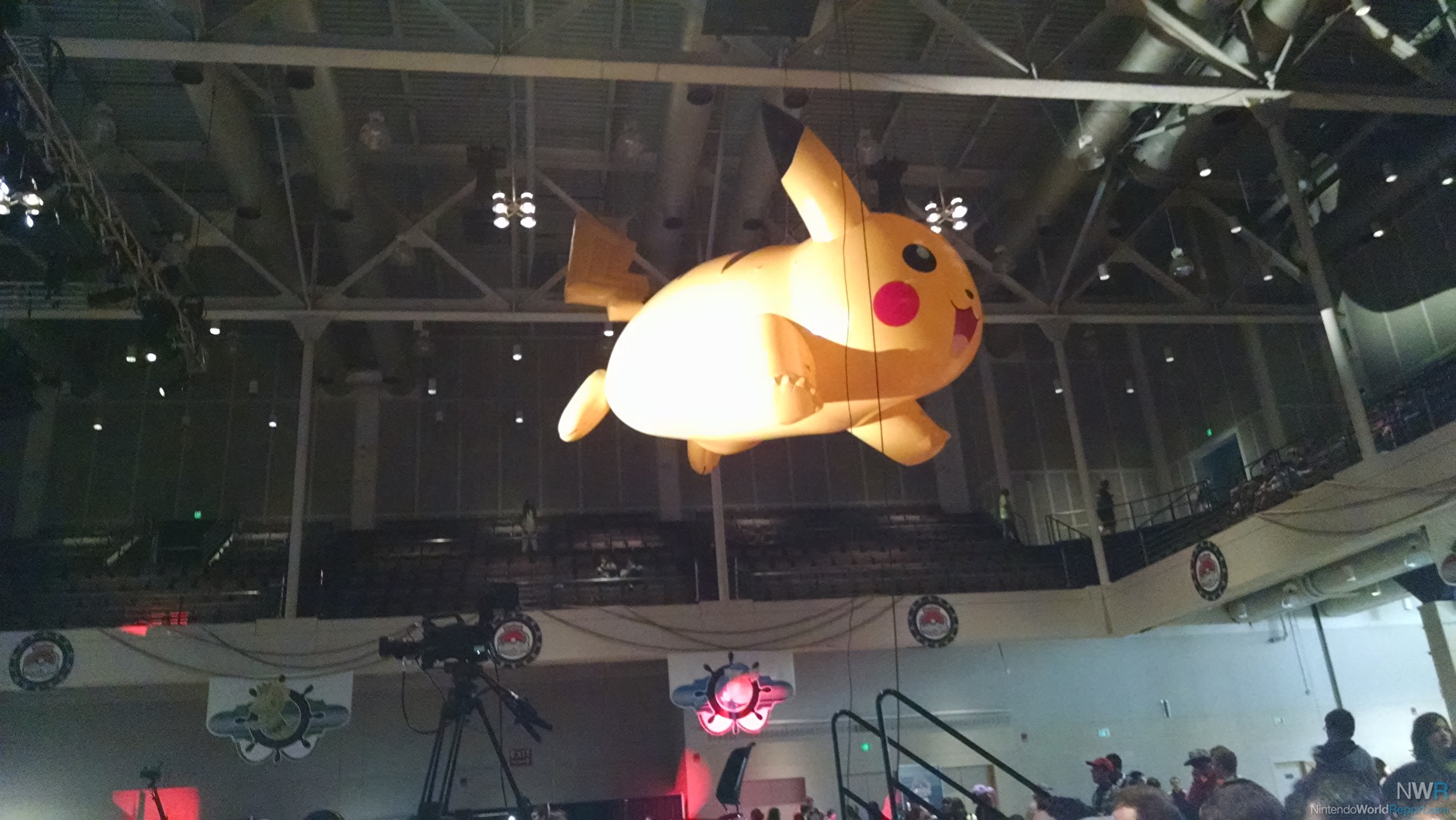 At 7:30 p.m., I got on a bus at Boston's South Station and got to Blue Hills Bank Pavilion just before show start at 8. The Pavilion itself is a gorgeous stage built for large summer performances like this – an enormous open-air tent that keeps performances both outdoors and indoors. I got a drink and took my seat, which ended up being three or four rows in front of Pokémon Director Junichi Masuda (he's sitting with his arms folded towards the right of the blurry picture below). They might have been among the best seats I've had for anything ever, roughly five rows from the stage. If the show was going to be good, or if the show was going to be bad, I got the best view of it.
For the most part, I was pretty impressed with the entire thing. The orchestra went through the generations, playing medleys and story-centric songs from all six generations. And, as you may expect, the audience's excitement for each generation waned as you went from Generation 1 to Generation 4. They got the Generation 1 and 2 music (from Pokémon Red/Blue/Yellow through Pokémon Crystal) down so perfectly that there were people both cheering and crying in the audience.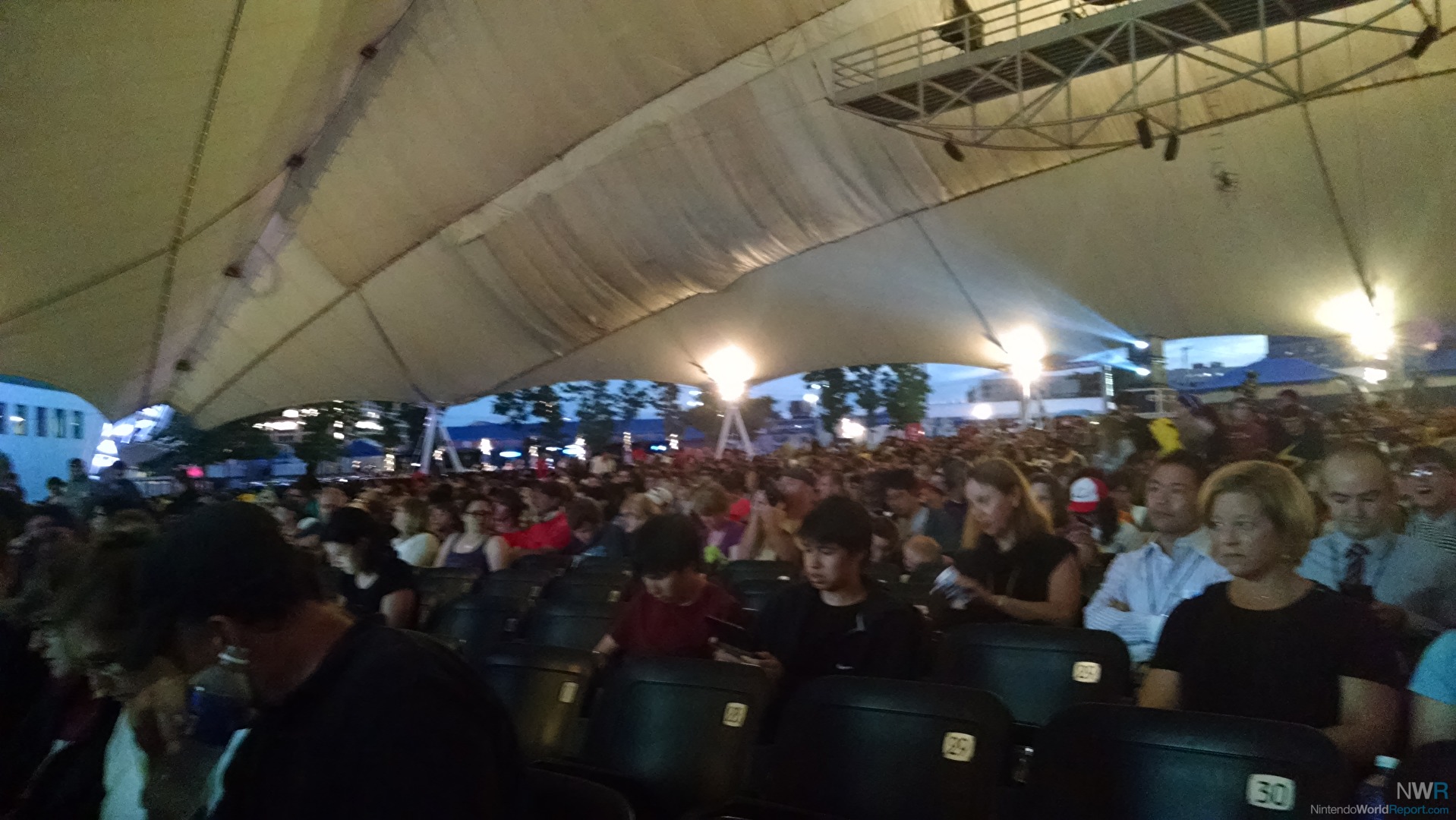 Sometimes the music was scary; sometimes it was victorious; sometimes it was sad. My favorite part of the Red/Blue/Yellow was facing off against Giovanni, and perhaps the best moment of the whole show was the face-off against Red in Pokémon Gold/Silver/Crystal. In addition to showing footage from the games, there was also original artwork for key series events, and I'm interested to know if they were officially done by Game Freak or someone else.
While the audience was going buck wild upon seeing every single nostalgic thing in the first few games, it calmed down a lot by the time we got to Ruby and Sapphire. Not only because the games are less popular, but they also stopped playing as much of the exciting, memorable music and started playing more emotional, dramatic songs – which is probably the opposite of how you would want to show off Ruby and Sapphire's soundtrack. Diamond and Pearl was even worse, since those games have much fewer songs that are especially good, let alone memorable. The music got a little better with Black and White, probably because while they focused more on story beats, the story and story music (there was a lot of N) are two of the best things in those games.
I was curious with how they were going to do Pokémon X and Y, as the games aren't very memorable in ways that aren't the visual style and gameplay. As it turns out, the way to make the music of Pokémon X and Y good is play the Kalos gym leader theme so loud that the bass begins to vibrate your heart. It ended up being a really good way to close out the main games.
We weren't done yet. To close out the main performance, we were tasked with singing along to an orchestral rendition of Gotta Catch 'Em All. Yeah, I sang. It was a fun, cheesy, final way to tug on the heartstrings one last time. And then, as I had heard beforehand, Mr. Masuda himself (who had been gone from his seat for the entire second half of the show) was ready to make a special appearance on stage. Acting as the encore, he ended up conducting KISEKI, the ending theme to X and Y, wearing a Pikachu tail. It was nice, and concluded the night on a sweet note.
After seeing a second standing ovation to the Masuda performance, I went home and went to bed. Overall, I think the performance is worth seeing once. Ruby and Sapphire is given a weak showing and Diamond/Pearl are forgettable, but it's otherwise a really excellent, slightly emotional nostalgia tug.