The PGC staff picks its favorites from the year's biggest funfest!
The Best Graphics award goes to the most visually impressive title on the system, considering both technical achievements and overall aesthetic.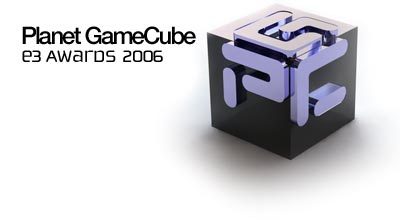 Winner: Final Fantasy III
Steven Rodriguez: The first word that came to me when I saw this game for the first time was "gorgeous." It's kind of hard to believe a game that looks that good is coming from one of the small DS screens, but it is!
Jonathan Metts: The FFIII remake on DS looks shockingly good, especially the environments and the world map. It even has those trademark Final Fantasy CG clips, which have been done before on DS but not nearly so well.
Mike Gamin: Seeing Final Fantasy III in action just brought all those Final Fantasy VII on DS rumors back to my head. I wasn't convinced that would be possible at the time, but now I think it could look even better than the PSX version.
Karl Castaneda: Final Fantasy games have always looked fantastic, and the DS remake of the third iteration (that I've coined FF III-D) is no exception. Visuals easily stack up against the franchise's 32-Bit library, and the cinematics look fantastic. I only wish they'd kept Yoshitaka Amano as the character artist!
Michael Cole: Sure, it's technically amazing, but why do all of the character models look alike?
Runner-up: Star Fox DS
Michael Cole: Its impressive draw distance and surprisingly detailed areas really show what can be done with Nintendo DS. I never noticed any distracting pop-up or slowdown while gunning down enemies.
Karl Castaneda: Star Fox was a huge technical leap on the Super Nintendo, and just as it surprised us back then, Star Fox DS is impressing us now, with great graphics combined with fast and fluid motion. Time will tell if Q Games can bring the series back from mediocrity, but regardless of the final product's gameplay, it's gonna be purty. Real purty.