The PGC staff picks its favorites from the year's biggest funfest!
This award goes to the most disappointing and unexpected game, announcement, or event during E3.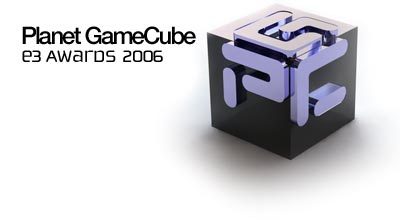 Winner: No GameCube or GBA
Steven Rodriguez: It's fine that the GameCube is a dying system, but that doesn't mean you can't show off the cool games you just announced for it. Where was Super Paper Mario? How about a playable version of Twilight Princess? It would have been nice to have those games on display for people to look at while they were waiting in line to see the Wii, you know.
Jonathan Metts: Come on, not a single GameCube kiosk to play Super Paper Mario or DK Bongo Blast? It's hard to believe that Nintendo couldn't devote even thirty seconds of their press conference to the former...you know, most of us would consider a new Mario platforming game to be a pretty big deal. And why not reuse the old GBA jumpsuits to let people in the Wii queue check out some handheld games while they wait?
Daniel Bloodworth: I'm not concerned about GBA so much, but the lack of GameCube titles in Nintendo's booth was a sore blow. There was no way to compare the GameCube and Wii versions of Twilight Princess, and the playable wolf form of Link (that Nintendo Power said was being prepped for E3) was apparently axed in favor of having us draw circles in the air. The surprise announcement for Super Paper Mario also fell limp without the chance to try it out.