Like last year, a major game will be playable at Best Buy during E3.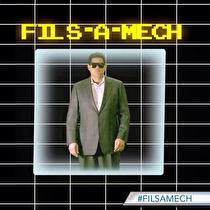 Nintendo of America announced their plans for E3 2014, which includes a video in a similar vein as Nintendo Directs, live streaming from the show floor, a Smash Bros. Wii U tournament in Los Angeles, and Smash Bros. demos at Best Buys.
The entire experience is dubbed "Play Nintendo." There will be no regular press conference, but something that the company calls a Nintendo Digital Event. It will be a new kind of video program that will stream online at 9 a.m. PT/12 p.m. ET on Tuesday, June 10 (the first day of E3 2014). The program is set to announce information on Nintendo games for 2014 and beyond.
Additionally, the members of the Nintendo Treehouse will host live and unscripted game demos from the Nintendo booth. It will be streamed live during the show floor hours of E3.
Also during E3, Nintendo will host the Super Smash Bros. Invitational, in which the 16 best Smash players will compete in a Wii U tournament live at the Nokia Theater in Los Angeles (where they used to hold their press conferences). Lastly, Nintendo will return to Best Buy once more and bring Super Smash Bros. for Wii U to stores across America, much like last year's demos of Mario Kart 8, Super Mario 3D World, Donkey Kong Country: Tropical Freeze, and The Legend of Zelda: The Wind Waker HD.
According to Nintendo of America, more exact details will be announced soon. You can watch the promotional video, featuring Mega 64, here below!