The rules for 3DS downloads aren't changing just because the game's also available on a card.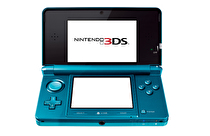 When Nintendo begins releasing full 3DS retail titles via eShop this August, those titles will be tied to the specific 3DS system that downloads them in much the same way that the eShop exists for download-only titles today.
In the recent financial results briefing Iwata said "The digitally downloaded software will be stored in the consumer's SD memory card and be playable only with the hardware to which it was downloaded so that, unlike how you can share the packaged software which are stored in game card format, the consumer cannot share the software with other Nintendo 3DS systems owned by other members of the family or friends. Also, vacant space in SD memory card is needed in order to store the digital download software."
Whether the System Transfer function on the 3DS applies to these titles is currently unknown, but current eShop downlodable games do transfer to new systems via that feature.