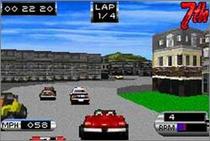 Yu-Gi-Oh! - Stairway to the Destined Duel (Ben Kosmina, July 31, 2003)
"...the bizzare characters smack talk on how they're going to beat you, such as 'My Insect deck has been reinforced beyond your wildest imagination!!!'"
Over the years, many members of our staff have been subjected to the complicated alchemy that is Yu-Gi-Oh! Some staffers have even sworn to "know" how to play. Don't rely on the show, because Ben points out that it wont save you. Maybe you can learn to play from this review, but if you already know I ask you not to say. I will make fun of you.
LEGO Star Wars II: The Original Trilogy (Jeff Shirley, November 13, 2006)
"So why does it suck? It should be protected by the double negative of the two licenses. Ah, but the truth is that there is a third negative at work here., that being the console-game-ported-to-handheld negative. As far as I know, that is a Triple Negative."
They've been making these LEGO Star Wars games for quite a while. It is staggering that this game came out for the GBA. Apparently that port did not build (GET IT!?) the perfect game. Even now, they're still making LEGO Star Wars games on 3DS! (Note: This one is actually good!) Find out why this is the worst LEGO [Insert License Here] game until we get LEGO Atlas Shrugged.
Cruis'n Velocity (Mike Sklens, March 2, 2002)
"When you start a race a female voice says something like 'Far out! Mars!' or 'Wow, Ireland is so green.'"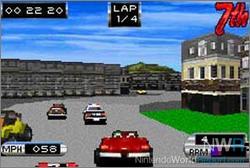 Mike actually rates that as a pro in the pros/cons matrix! "Far out! Mars!" is a positive for this GBA entry in the i-and-g-less racing series. This review contains rhetorical questions, straw man arguments, geology lessons, and multiple unintentionally hilarious phrases ("dirty graphics"). See why this game didn't cruise (cruis'?) into victory in his review.