If we're going to celebrate the best of the GBA, why not excoriate its worst?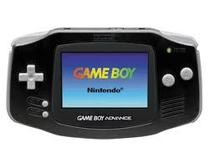 Ten years ago, Nintendo unleashed the Game Boy Advance, their second handheld system, which they would retroactively and implicitly dub "The Second Pillar." A replacement for the core Game Boy line, which had plodded along for well more than a decade, the GBA would become Nintendo's major breadwinner during the dry times of the GameCube era. By the time it was finally put to rest in 2008 (final game in Europe and North America: Samurai Deeper Kyo), 949 titles had been released throughout the world and 81.5 million GBA units had been sold.
Nintendo World Report's very first reviews were for the earliest GBA games, and as the site grew so did the system's library (unrelated, obviously). An impressive 278 reviews were written for the handheld (games, hardware, and accessories). In commemoration of the GBA's 10 years, it seems appropriate to revisit some of these reviews. However, as we all know, it isn't a whole lot of fun to read a review for a game we already played and know was fantastic. The sadist in each of us would much rather read a review for game that is awful and we smartly avoided (Hello, Fear Factor) knowing that the reviewer threw him or herself at this hostile entity in order to shield us from it.
We've already trumpeted the best of the library, so let's indulge that dark corner of our being that revels in these bad games with a leery look back.