A direct, multiple events, and a special guest!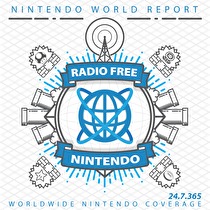 Subscribe via iTunes (Please rate and review, too!)
THIS is the kind of momentous episode where I'll let the episode do the talking. There's so much content that we just can't document it all. This definitely isn't me trying to get out of writing up a long article
With Greg out celebrating the the freedom of Antonio Brown, we're joined for this journey by former host of RFN Jonathan Metts.
Jonny starts the show with a some of the many games he played at PAX West 2019. We couldn't get through them all but we did talk:
Haven
Super Meat Boy Forever
Skater XL
WaveBreak
Trials of Mana
Time Travel Adventure (Playdate)
After a break, we turned our attention to last week's Nintendo Direct. There's a ton of news, but most pressingly we now live in a world where they're making a sequel to Deadly Premonition and also Nintendo is probably going to try to sell you a bicycle tire with some Joy Con attached. Oh, and Terry is here to scream broken English at Kirby.
Finally, we catch up with Guillaume, who was able to get some hands-on time with some of Nintendo's holiday offerings.
Switch Lite
Luigi's Mansion 3
Witcher 3
Link's Awakening
This episode was edited by Guillaume Veillette. The "Men of Leisure" theme song was produced exclusively for Radio Free Nintendo by Perry Burkum. Hear more at Perry's SoundCloud. The Radio Free Nintendo logo was produced by Connor Strickland. See more of his work at his website.
This episode's ending music is Reincarnation from Tokyo Mirage Sessions. Composition by Kazuaki Yamashita. It was selected by James. All rights were reserved by Nintendo, Atlus and Avex group.