Let the countdown commence!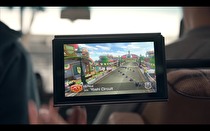 Nintendo has given a date for the details of the Switch.
At an analyst and institutional investor meeting today, Nintendo CEO Tatsumi Kimishima announced that the "Nintendo Switch Presentation 2017" will occur on January 12 (North America time). This will include the system's launch date and confirmation of launch titles as well as other games in development.
The event will be streamed live from Tokyo, with media and fan hands-on to come in the following weeks. Following the stream, there will be two days of live demos for Japanese fans at the Tokyo Big Site.