A short window in the fiscal year means lower than historical norms.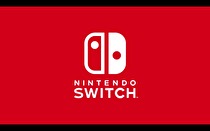 Nintendo is aiming slightly lower than expected in their estimates for the Nintendo Switch.
Although the financial statements don't list estimates, CEO Tatsumi Kimishima told the press in an earnings call that their guidance assumes 2m units shipped for the console, set to release in March. The system will be sold at a profit for Nintendo, but Kimishima also stated they are "listening to consumer conversation" about the price of the system.
For comparison, the Wii U shipped 3.02m units in its first fiscal quarter (November and December 2012).