Rumors and other details swirling around the Switch get the Famicrew talking!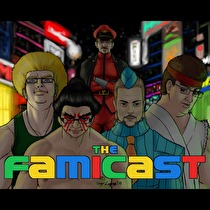 Subscribe via iTunes (Please rate and review, too!)
Need to take a breather from US politics for a couple of hours? The Famicast is here to help!
Now that the official announcement of the Switch has come and gone, various developers and sources have started dropping hints and previously unannounced details about the system. From minor issues like memory card sizes to vital(?) features like a projector built into the Switch itself, this is a ripe topic for discussion, so the Famicrew gets stuck in!
Of course, the other staple Famicast segments return, starting with what we've been playing recently in New Business. We also cover the few pieces of Nintendo news for the month before diving into some listener feedback. Finally, in a feature we plan to revisit, we take a look at Famitsu's Most Wanted. Curious to see what Japanese gamers are looking forward to most? Be sure to tune in!
This podcast was edited by Danny Bivens.
Music for this episode of The Famicast is used with permission from 8 Bit Weapon. You can purchase their music and shirts from their website 8bitweapon.com
Additional music for this episode of The Famicast is copyrighted to Nintendo, and is included under fair use protection.
The artwork for the show was designed by Tony Losoya, follow him on Twitter @Tony_Losoya