LEGO Radio Free Nintendo the Video Game, coming 2019 to Switch.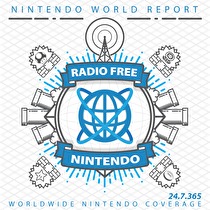 Subscribe via iTunes (Please rate and review, too!)
Jonny decided to join us to discuss LEGO City Undercover this week. While a guest is always nice, sometimes it comes with unforeseen costs...namely some lost audio in the first segment. Please Understand.
Jon kicks off New Business with some more thoughts on Nintendo Switch, and the announced January Switch event. Greg considers a return to Pokemon, with a look at the Sun and Moon demo. He also acquired an original copy of Thunder Force III, just in time for Sega to announce its addition to Sega 3D Fukkoku Archives 3. Guillaume is looking to engage in more random acts of violence, so he tries out RetroActive alumnus River City Ransom. Jonny goes on an adventure with Dragon Quest VII; we don't spend a lot of time on it - it's Dragon Quest. James closes out New Business with thoughts on bloody adventure game Corpse Party; he is struggling, to say the least.
After the break, it's time for our RetroActive for LEGO City Undercover! We talk about the humor, the gameplay, the style, and...
...
...
...the load times. Thanks to everyone who played along with us!
We'll be back to a traditional episode next week, so you can load our inbox with your questions!
This episode was edited by Ghoullaume Veillette. The "Men of Leisure" theme song was produced exclusively for Radio Free Nintendo by Perry Burkum. Hear more at Bluffs Custom Music's SoundCloud. The Radio Free Nintendo logo was produced by Connor Strickland. See more of his work at his website.
This episode's ending music is Breaking and Entering from LEGO City Undercover. It was composed by Simon Withenshaw. All rights reserved by TT Games Publishing Ltd.