Because you have to use those discounted eShop cards on something.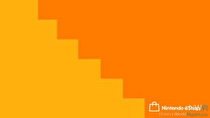 Each year, Nintendo and third parties love to throw a major sale around Black Friday to celebrate all of those systems and microSD cards that are being sold this week. Nintendo's official sale runs until 2:59am ET on December 3 (their selections found here) and includes games including the following recommendations from our staff:
Donald: Tokyo Mirage Sessions #FE Encore (33%, $39.99/$53.33) and AI: The Somnium Files (60%, $23.99/$30.23)
Guillaume: Lonely Mountains: Downhill (25%, $14.99/$18.75)
James J.: Hades (20%, $19.99/$25.19)
Joel: Superliminal (30%, $13.99/$17.49) and Invisible Inc. (25%, $14.99/$18.89)
John: Virtua Racing (25%, $5.99/$6.74)
Jordan: Romancing Saga 3 (58%, $12.17/$16.37) and Ni no Kuni: Wrath of the White Witch (70%, $14.99/$19.49)
Neal: Diablo III Eternal Collection (50%, $29.99/$39.99) and Sushi Striker: The Way of Sushido (50%, $24.99/$32.50)
and an anti-recommendation from Matt for Bakugan: Champions of Vestroia
For a complete list of games on sale today that's somewhat easier to navigate, check out DekuDeals or PSPrices - and say a prayer for the eShop Notifier which has been rate limited since about noon ET.
Some retailers - Best Buy and EBGames in Canada and Amazon in the US - will price match these deals for code delivery. Redeeming a code for the game gives full My Nintendo gold coins rather than the sale value.
Example: Dragon Quest Builders is $49.99$64.99 normally, which would be 250/325 gold coins back. Buying it on the eShop would give 125/163 coins if buying direct. Getting a code for it will give you the full amount back. Codes can be redeemed here. (And for some reason, a Hollow Knight download code is C$8.50 at EBGames now.)