They had Thanksgiving already, but still get the deals? How does THAT work? (The internet.)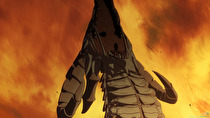 The standard deals for North America do carry over to Canada as well: Pokemon Let's Go games will be $39.99 (reg. $79.99) and Fire Emblem Three Houses, The Legend of Zelda: Link's Awakening, Luigi's Mansion 3, Mario Tennis Aces, New Super Mario Bros. U Deluxe, Splatoon 2, Super Mario Maker 2, and Yoshi's Crafted World will be $49.99 (from $79.99) at all retailers now until the 30th. The Switch + Mario Kart 8 Deluxe + 3 months Switch Online bundle is $399.99.
For more details, check out the Video Game Deals Canada Reddit megathread for Black Friday.
Assassin's Crred III Remastered: $19.99 (from $29.99): Amazon, EB Games
Assassin's Creed The Rebel Collection: $29.99 (from $49.99): EBGames
Bakugan: Champions of Vestroia: $49.99 (from $69.99): Walmart
Captain Tsubasa: $29.99 (from $69.99): Best Buy
Catherine Full Body: $39.99 (from $69.99): Amazon
Crash Team Racing Nitro Fueled: $29.99 (from $49.99): Walmart
Final Fantasy X/X-2: $29.99 (from $49.99): Amazon, Best Buy
Final Fantasy XII: $29.99 (from $49.99): Amazon, Best Buy
GI Joe Operation Blackout: $39.99 (from $49.99): Walmart
Jump Force Ultimate Edition: $34.99 (from $69.99): Amazon, Best Buy
Just Dance 21: $39.99 (from $59.99): Walmart, The Source
Mario and Sonic at the Olympic Games Tokyo 2020: $39.99 (from $79.99): Amazon, The Source
Mortal Kombat 11 Aftermath Kollection: $39.99 (from $79.99): Walmart
NBA 2k21: $39.99 (from $79.99): Walmart, Best Buy, Amazon
Need for Speed Remastered: $44.75 (from $59.99): Amazon
Rune Factory 4: $42.99 (from $49.99) or $71.99 (from $79.99): Amazon
Sonic Forces + Super Monkey Ball: Banana Blitz HD Pack: $39.99 (from $49.99): Amazon
The Witcher 3: Wild Hunt Complete Edition: $69.99 (from $79.99): Walmart
Transformers Battlegrounds: $34.99 (from $54.99): Walmart
Trials of Mana: $29.99 (from $49.99): Amazon, Best Buy
LEGO Super Mario Starter Course: $45.86 (from $69.99) Walmart
SEGA Genesis Mini: $69.99 (from $99.99): Amazon, The Source, Walmart