Hoenn still rules.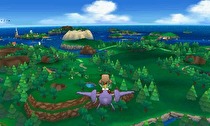 For anything negative I can say about the pair of games, I can't say they aren't faithful. The bold color palette of the original games is in full force in the remakes, and the original soundtrack has been remade and remixed to great success. Additionally, the story follows all of the right beats, all of the wild Pokémon show up in the right places, and most of the same trainers are in the same places they were a decade ago in true remake fashion.
I love traversing the Hoenn of Omega Ruby and Alpha Sapphire. The water travel has been made easier with a lower encounter rate and modified geography. The world, with its interconnected design, feels as cohesive as always. Most importantly, the world is still packed with complicated secrets that require a bit of legwork (in addition to the Regi trio, Regigigas now has his own weird side quest as well!).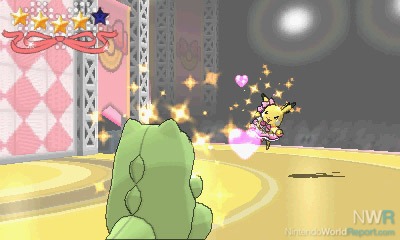 And though some of the new things aren't great, other additions are wonderful. Sneaking expands upon the rustling grass stuff in Black and White and adds a fun, stealthy style of movement. Soar, meanwhile, is a better and more important gameplay mechanic than Pokémon followers ever were in the Gold and Silver remakes. It's a key item that makes Fly obsolete, it allows you to go to any route or location on the map without needing to fly to a town and wander to whatever item you're trying to get to, it makes flying actually feel like flying, and it provides a successful effort at repurposing the under-explored "mirage" concept of the GBA titles. Does it trivialize legendary Pokémon captures by making them extremely easy to hunt and capture? Absolutely. It also adds a series of bite-sized new locations and tasks to go through on a daily basis, which is an idea I can get behind.
What we really need to talk about is Episode Delta, the post-game story that features some extremely interesting ideas. Following the Elite Four and the completion of the original game's story, Episode Delta is a two-hour tale that reminds me a lot of those anime movies that tell a bulky story in a super-fast-paced, time-restricted manner. Namely, Delta tells the tale of a meteor going towards Earth that involves Rayquaza and many of the Hoenn space fantasies my friends and I had in grade school. It's a marvelous dessert to the game, and features one of the single weirdest and best moments in the entire Pokémon franchise. I wish every Pokémon post-game had a story like this.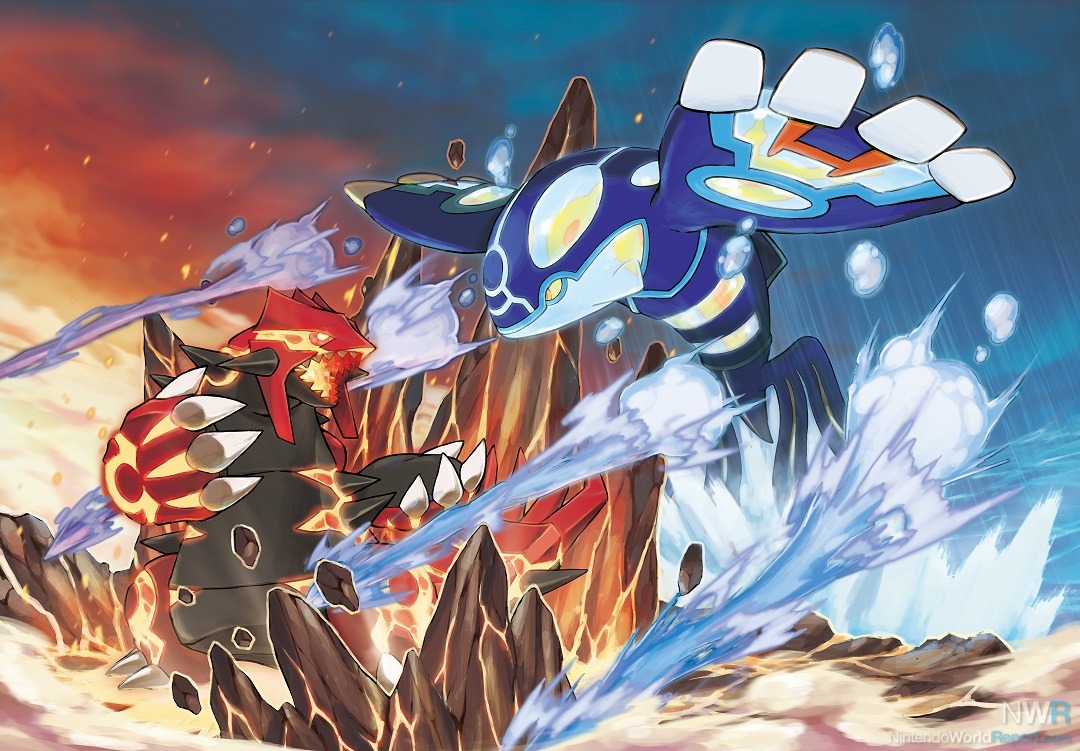 Lastly, it's worth mentioning that the game completely fixes the story of the original games. The story in Ruby and Sapphire was minimal at best and clumsy at worst, and this fixes mostly everything. Team Magma and Team Aqua still hit the same story beats, yet Archie and Maxie's characters have taken great strides towards being interesting and relatable. It also gives the plot's subject matter (in Omega Ruby, Team Magma is trying to create more land by evaporating the oceans; in Alpha Sapphire, Team Aqua is trying to cover the land in ocean water) a great deal more weight than it ever had in the past. The remake takes one of the weakest stories in the series and turns it into one of the strongest.
Yes, it really needs Battle Frontier. And yes, most of the good new stuff consists of things you won't see until you're 10-15 hours deep. But when you get there, and when you see the title at its full potential, Pokémon Omega Ruby and Alpha Sapphire turn into a lot more than meets the eye.