Not everything is sunny on our return trip to Hoenn.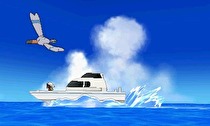 Perhaps the largest problem I have with these new remakes is that they carry a total lack of consistency.
For the first six badges (10 hours or so), the games are straight remakes with only about three major changes. The gameplay evolved to match X and Y standards and the presentation has been fully updated, but the only huge changes are Mauville City, the sneak mechanic, and the Latios or Latias you get soon after completion of the fifth gym. The sneaking stuff is excellent so I won't rag on that, but I have major problems with the other two.
Frankly, the new incarnation of Mauville is poorly constructed, extremely convoluted, and boring. A shopping mall as a community isn't a bad idea, but the one in this game isn't very fun at all. I have no problems with major redesigns and I think Mauville is the perfect place to do it, but the town offers little to explore, and even less to do than meets the eye.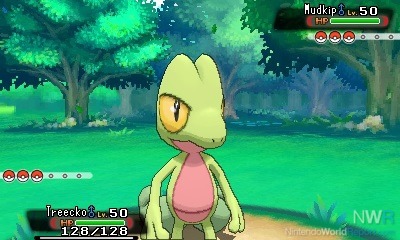 Don't even get me started on Latios. The idea of the game giving you a free legendary Pokémon halfway through without earning it insults the player's capabilities enough (which the returning Exp. Share was already doing a great job of), but the post-league Latios hunt was one of the most fun things to do in Ruby – now with no roaming legendary to replace it.
Even outside of its vanilla first half, there are two more problems I have. The first is that Battle Frontier is straight up missing. It's teased as "under construction" or something at the post-game Battle Resort, but all that says to me is either DLC, Delta Emerald in 2015, or a tease of Battle Frontier being in the X and Y sequels/third version – all things that equal to one of the most legendary features in Generation III not being in the remake I am playing right now.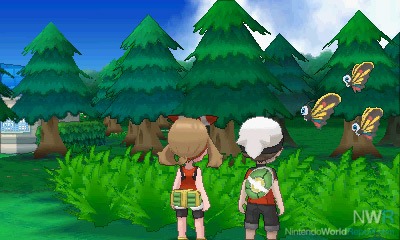 The second, more serious problem is that the game just doesn't have the heart of the originals. The original Ruby and Sapphire games were weird. They looked nothing like any other Pokémon games, they sounded nothing like any other Pokémon games, traversing the region was nothing like any other Pokémon games, and the creature designs looked nothing like any other Pokémon games. Omega Ruby/Alpha Sapphire pulls a HeartGold/SoulSilver and polishes everything to such sheen that some of the character is lost in the process. It's hard to describe, but everything just feels so neat, tidy, and straightforward in a way where it feels more like a product than something with real soul or passion beneath it.
One example of this "missing heart" can be found in the difficulty. Ruby and Sapphire were reasonably challenging games, and the remakes go out of their way to make everything as easy as possible. In addition to the Exp. Share continuing to being terrible and in addition to getting a legendary Pokémon before your team is even fully evolved, 90% of the in-game trainers have less than three Pokémon on their teams, legendary Pokémon grow on trees as soon as you get the Soar ability, and they've even done things like remove the Rayquaza bike puzzle and replace it with walking and story exposition.