One of NWR's most prolific Pokémon fans takes a spoilerific magnifying glass to these games and comes out conflicted.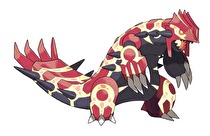 I just cleared the 30-hour mark in my copy of Omega Ruby, and I feel conflicted. Some things in this game are what I can only describe as amazing. Serious evolutions and twists to the Pokémon formula are added that better stick around. In most ways, Omega Ruby and Alpha Sapphire are better games than their predecessors (coming from the most ardent Ruby and Sapphire fan in town). Yet, with all of this said, the latest Pokémon remake is plagued by a series of missed opportunities and missteps.
In place of writing a formal review for this game (we already have Daan's great review up now!), I've decided to go full Pokémon analysis mode and write separate cases for and against the quality of this game.
A word of warning: I'm writing these with full game, end game, and post-game spoilers, as well as the assumption that you have seen the content I have seen. If you haven't beaten Omega Ruby or Alpha Sapphire yet, please take caution.