Everything we know about Amiibo support coming to Hyrule Warriors.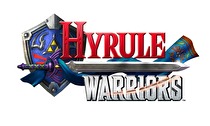 Amiibo compatibility wasn't originally planned for Hyrule Warriors. That said, an update was released enabling Amiibo support.
Amiibo can be scanned up to five times per day in Hyrule Warriors.
When the Link or Toon Link Amiibo figure is used in Hyrule Warriors it will unlock the Spinner weapon for Link in the game. Scanning the Zelda Amiibo figure will unlock a weapon that is three stars or higher. The Sheik Amiibo appears to have some currently unknown special function in Hyrule Warriors.
All other compatible Amiibo figures will give the player a random material, weapon, or rupee.
The full list of Amiibo figures compatible with Hyrule Warriors can be seen below.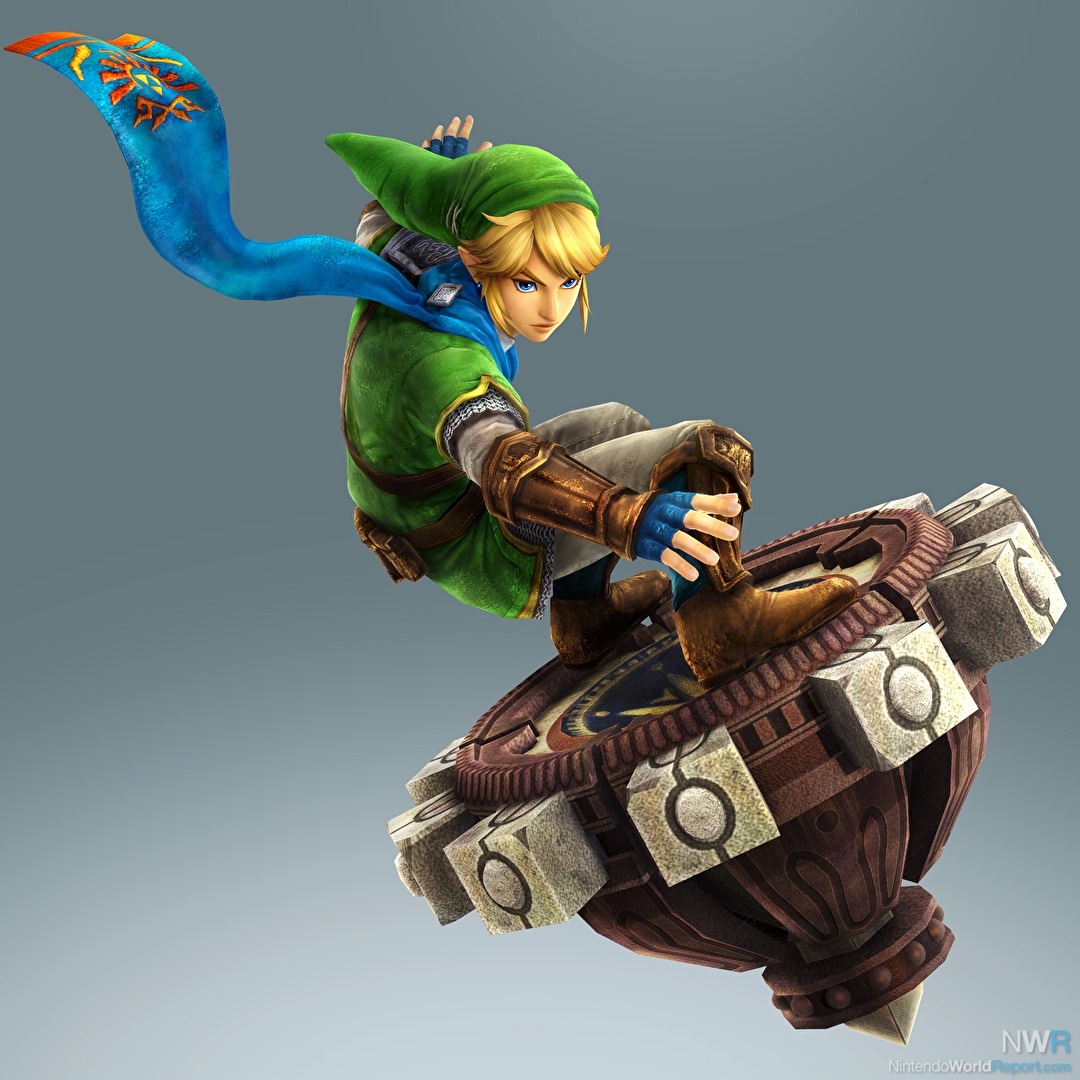 Amiibo Compatible With Hyrule Warriors
---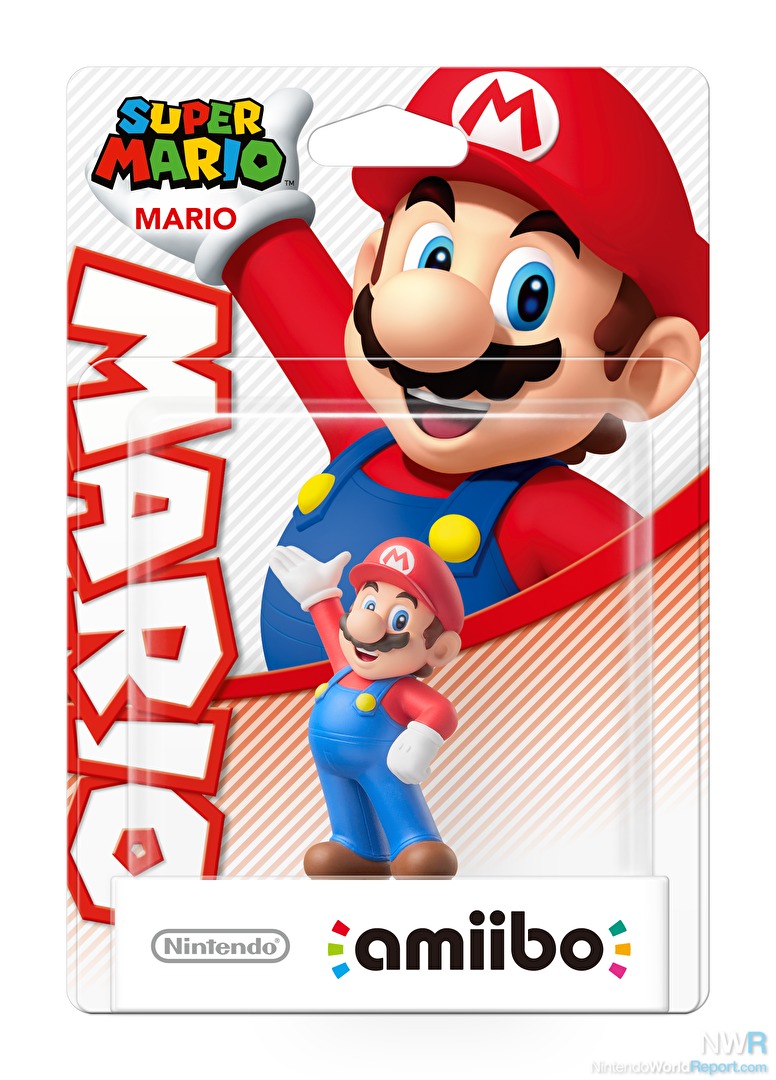 Mario
Compatible Software:
Hyrule Warriors
Ace Combat: Assault Horizon Legacy +
Captain Toad: Treasure Tracker
One Piece: Super Grand Battle X
Super Smash Bros. for Nintendo 3DS
---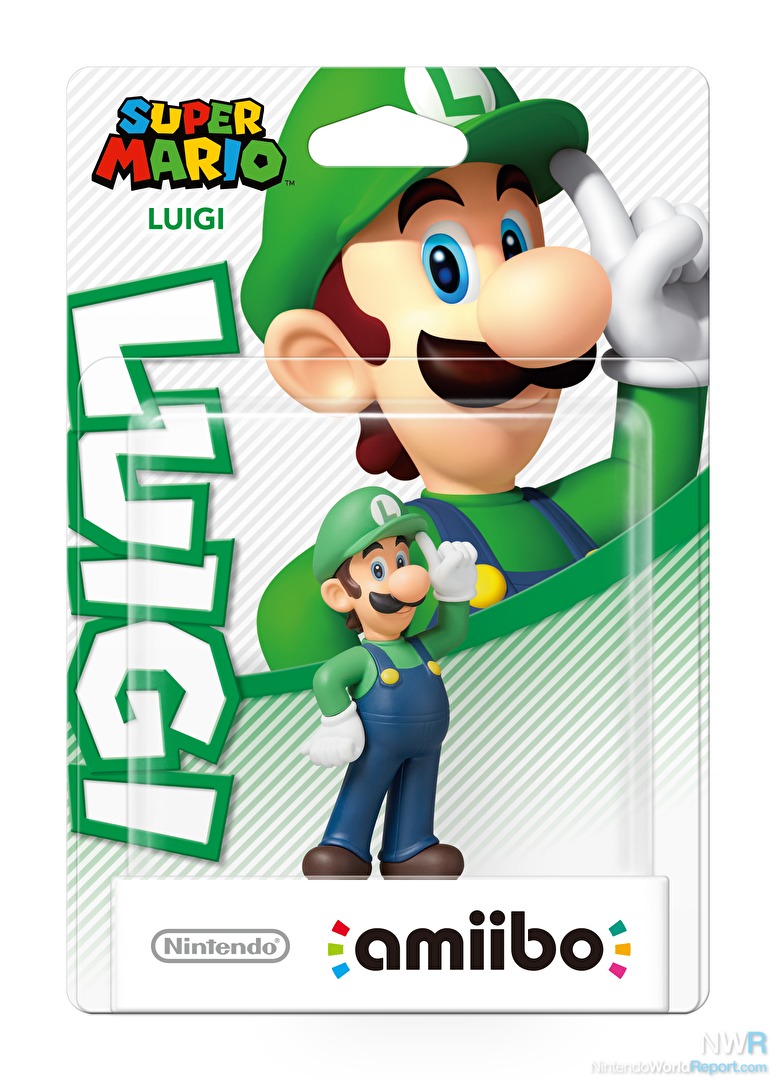 Luigi
Compatible Software:
Hyrule Warriors
Ace Combat: Assault Horizon Legacy +
Captain Toad: Treasure Tracker
One Piece: Super Grand Battle X
Super Smash Bros. for Nintendo 3DS
---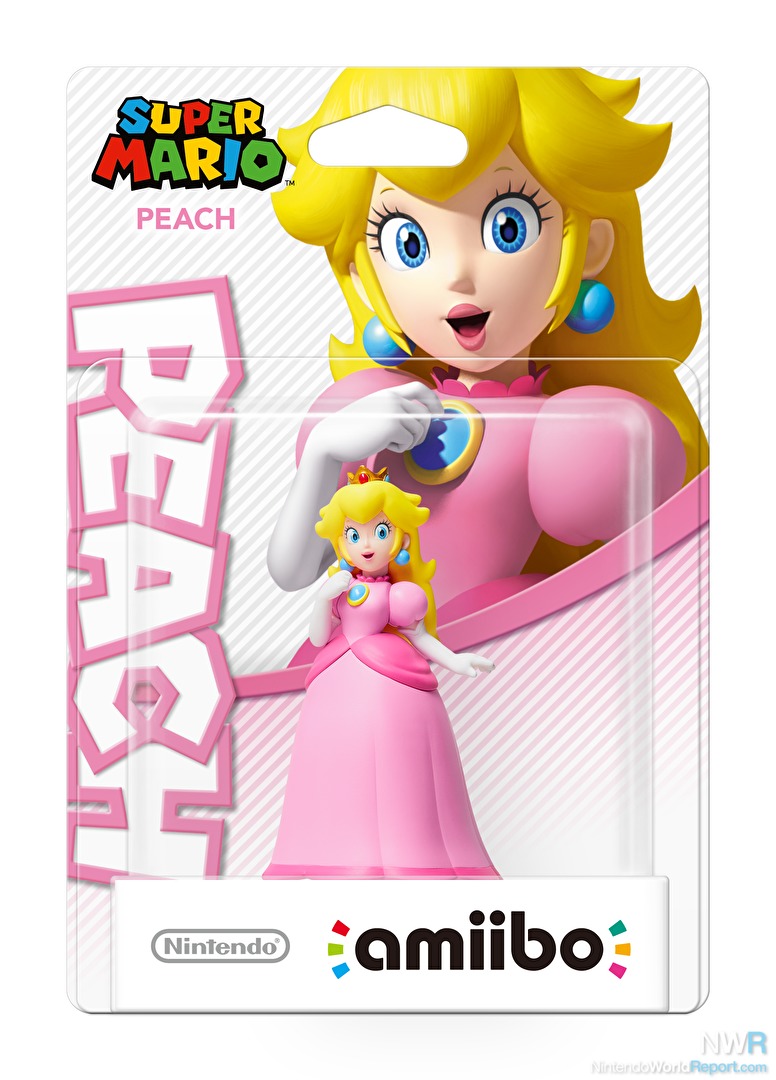 Peach
Compatible Software:
Hyrule Warriors
Ace Combat: Assault Horizon Legacy +
Captain Toad: Treasure Tracker
Super Smash Bros. for Nintendo 3DS
---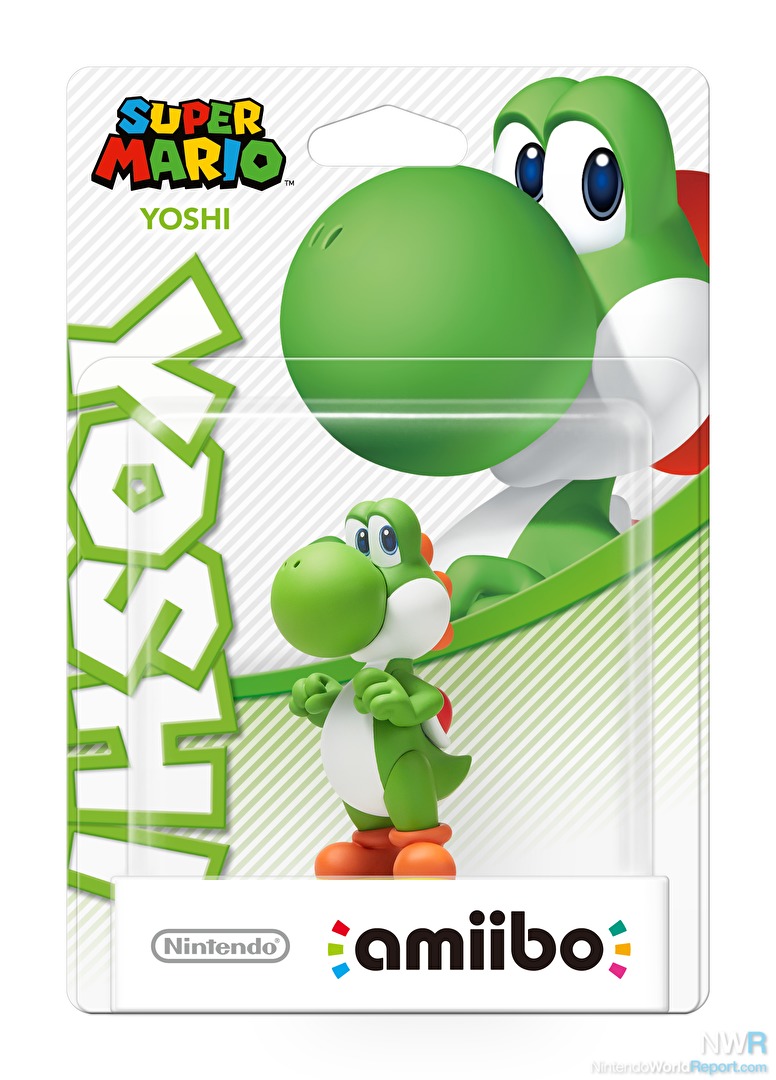 Yoshi
Compatible Software:
Hyrule Warriors
Captain Toad: Treasure Tracker
One Piece: Super Grand Battle X
Super Smash Bros. for Nintendo 3DS
---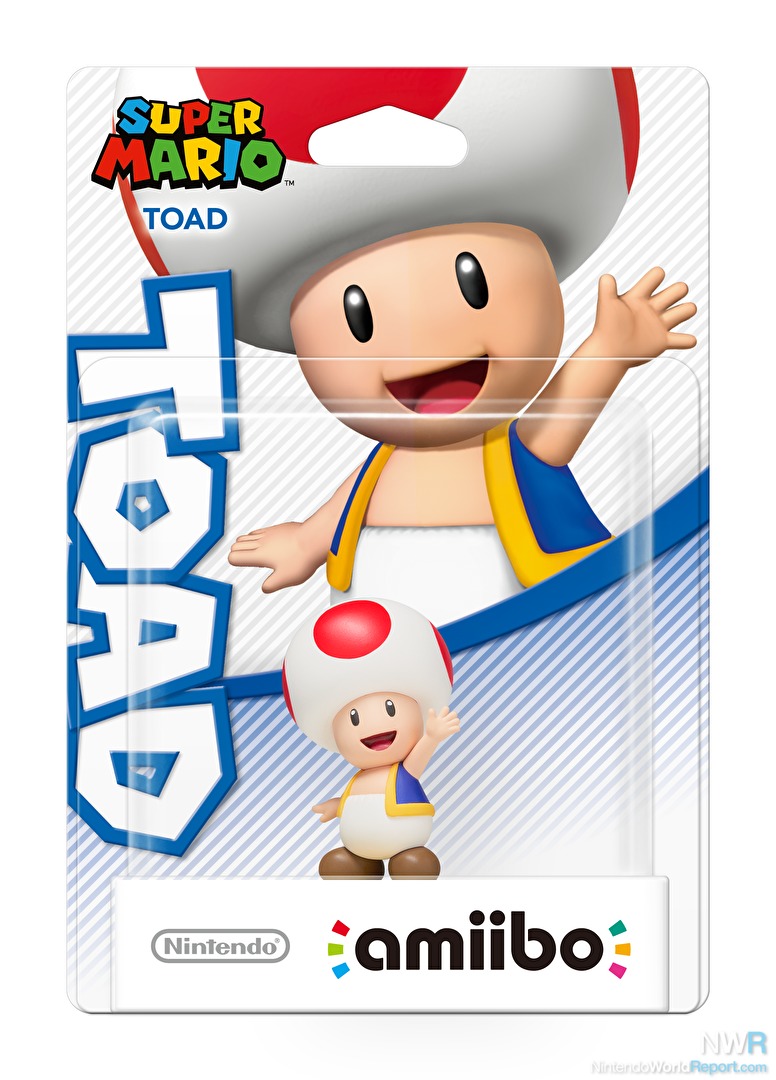 Toad
Compatible Software:
Hyrule Warriors
Captain Toad: Treasure Tracker
---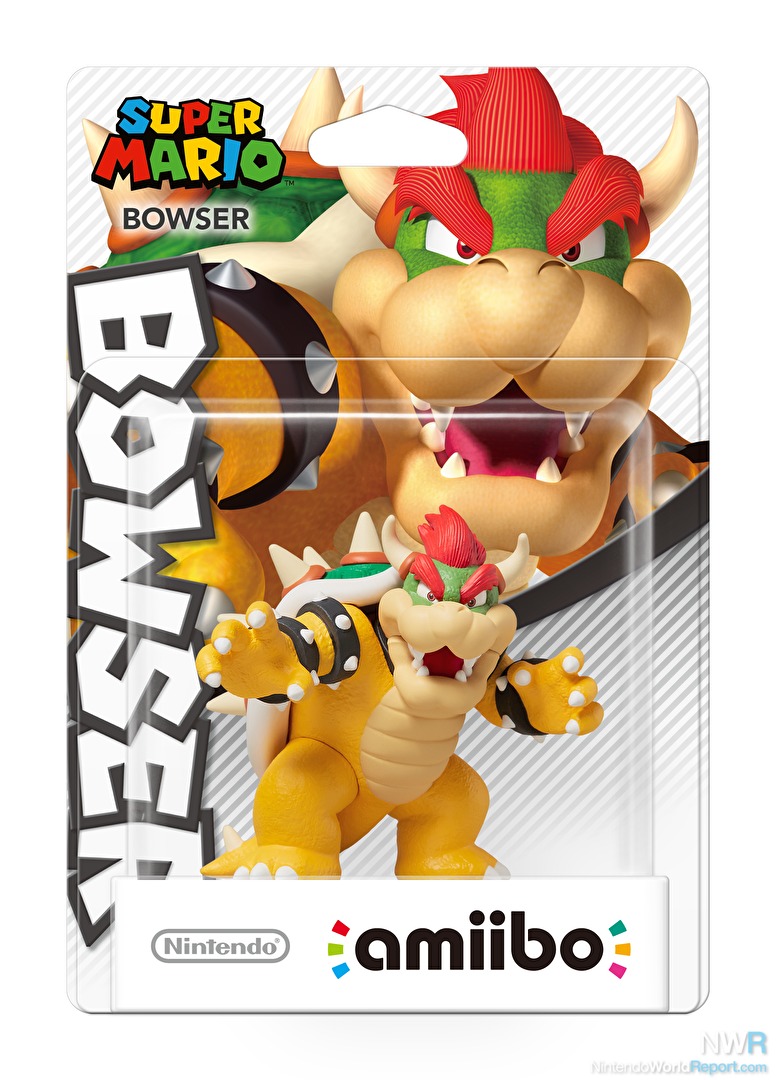 Bowser
Compatible Software:
Hyrule Warriors
Ace Combat: Assault Horizon Legacy +
Captain Toad: Treasure Tracker
Super Smash Bros. for Nintendo 3DS
---
Super Smash Bros. Series Amiibo
---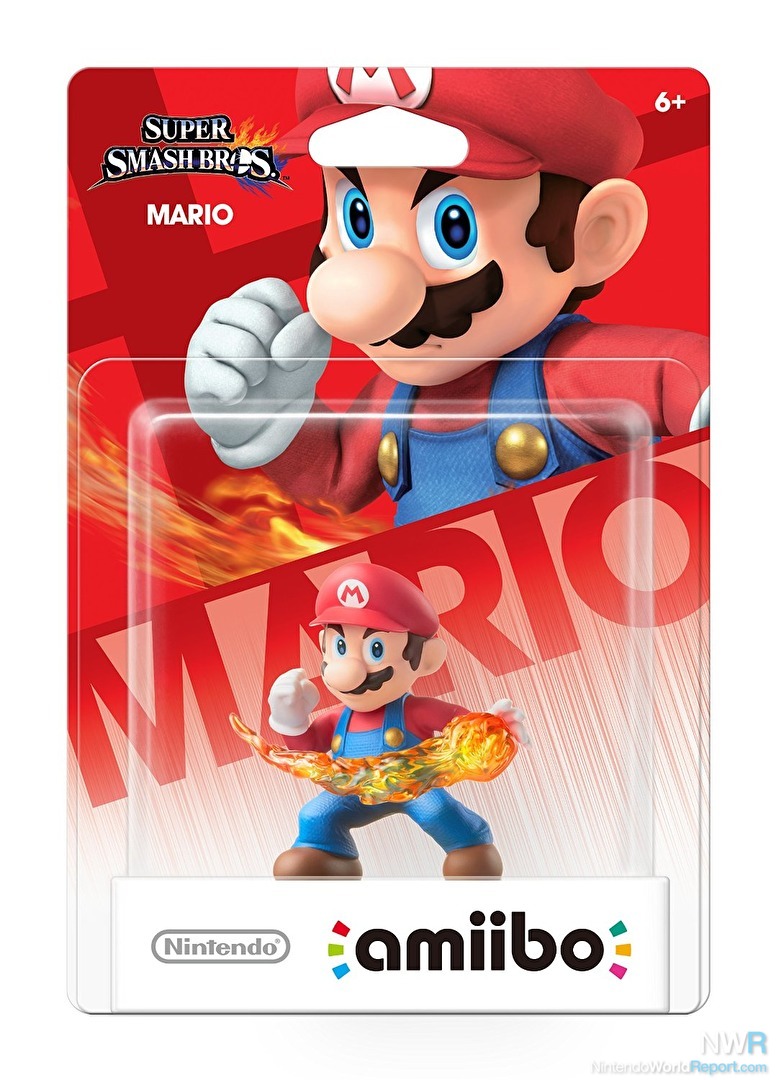 Mario
Series # 1
Compatible Software:
Hyrule Warriors
Ace Combat: Assault Horizon Legacy +
Captain Toad: Treasure Tracker
One Piece: Super Grand Battle X
Super Smash Bros. for Nintendo 3DS
---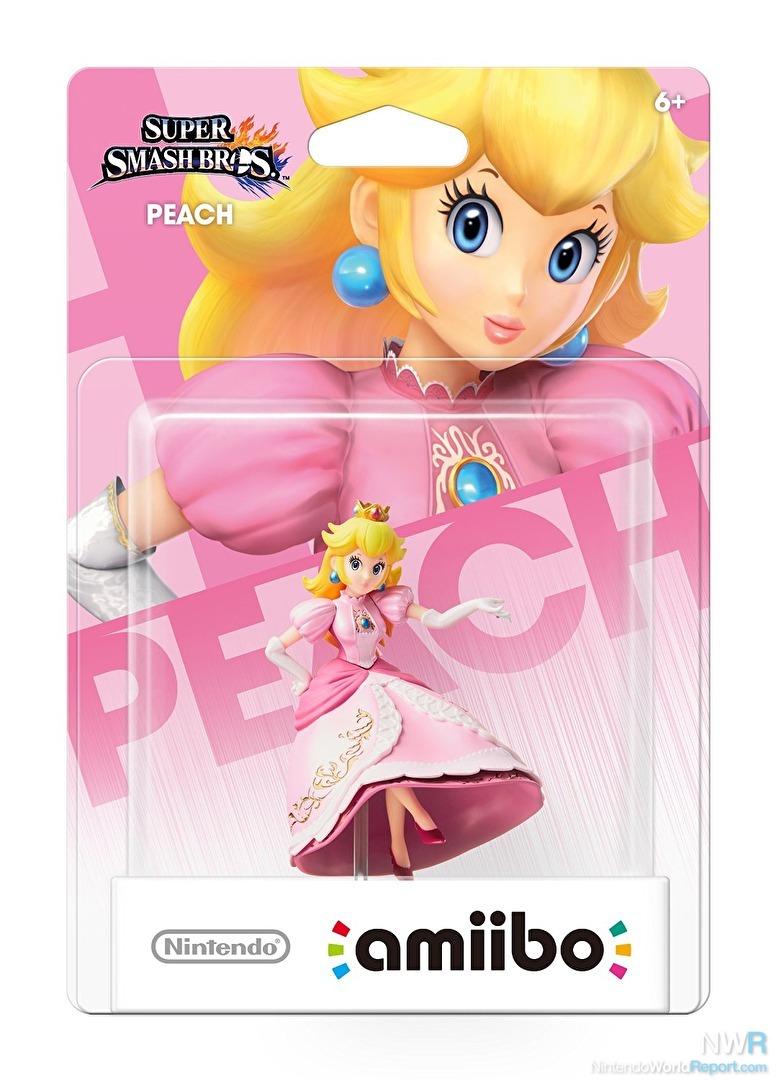 Peach
Series # 2
Compatible Software:
Hyrule Warriors
Ace Combat: Assault Horizon Legacy +
Captain Toad: Treasure Tracker
Super Smash Bros. for Nintendo 3DS
---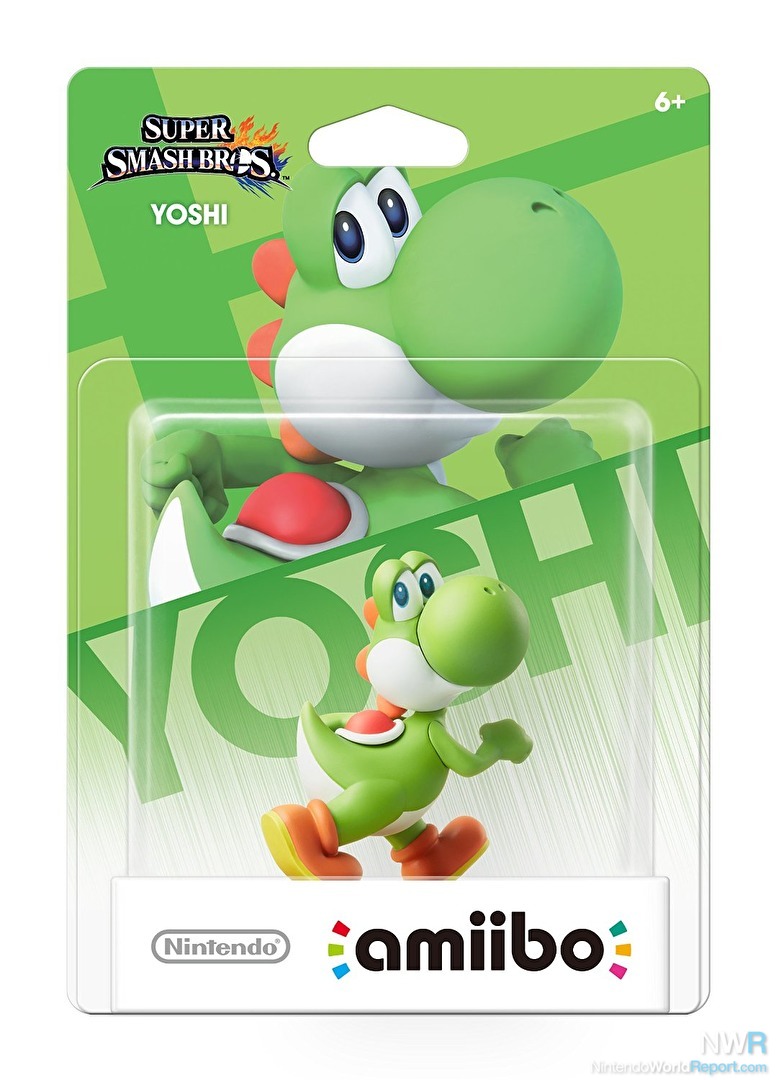 Yoshi
Series # 3
Compatible Software:
Hyrule Warriors
Captain Toad: Treasure Tracker
One Piece: Super Grand Battle X
Super Smash Bros. for Nintendo 3DS
---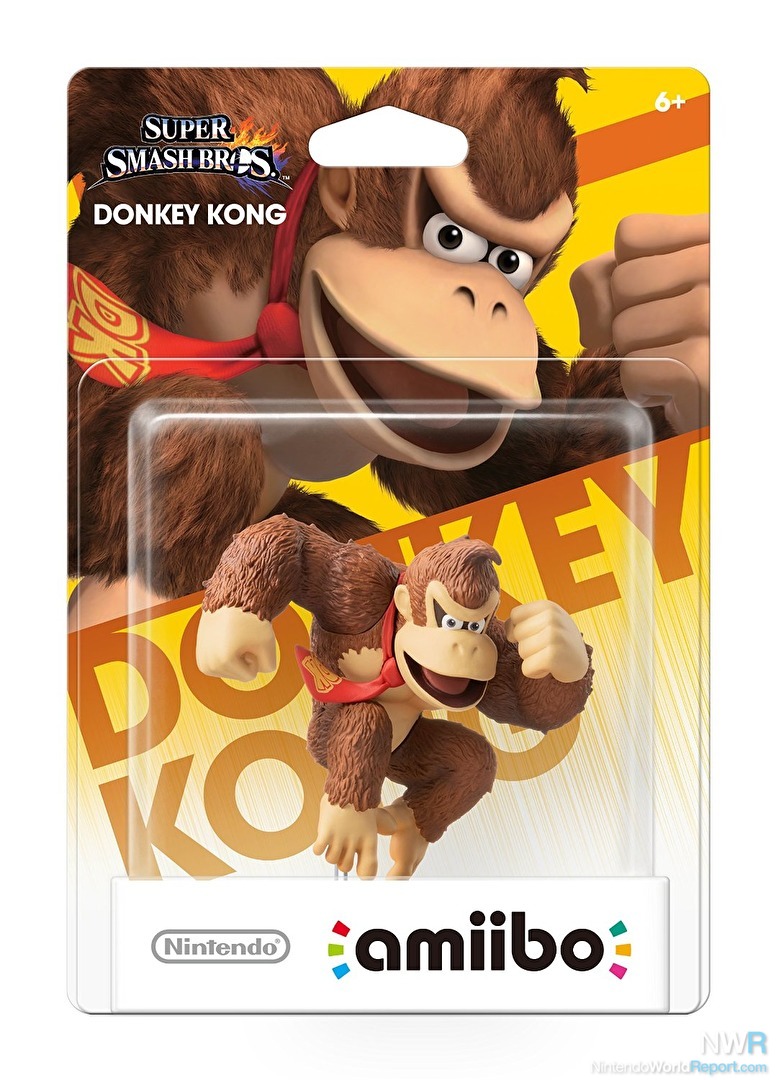 Donkey Kong
Series # 4
Compatible Software:
Hyrule Warriors
Ace Combat: Assault Horizon Legacy +
Captain Toad: Treasure Tracker
One Piece: Super Grand Battle X
Super Smash Bros. for Nintendo 3DS
---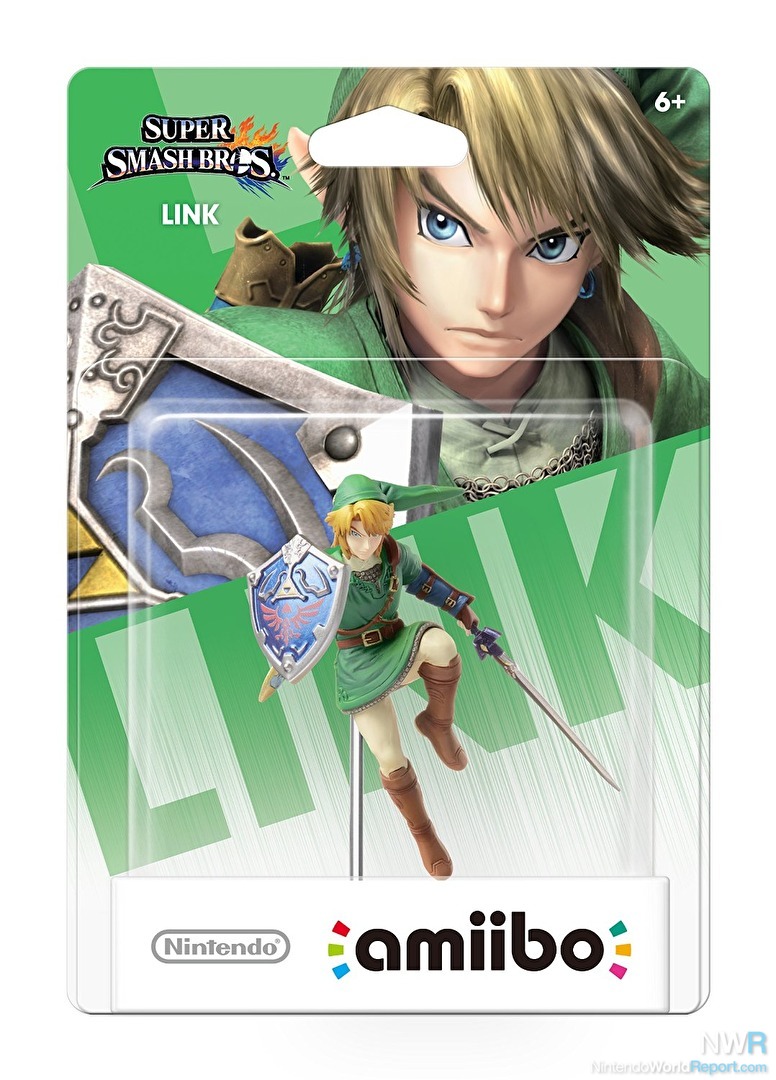 Link
Series # 5
Compatible Software:
Hyrule Warriors
Ace Combat: Assault Horizon Legacy +
Captain Toad: Treasure Tracker
One Piece: Super Grand Battle X
Super Smash Bros. for Nintendo 3DS
---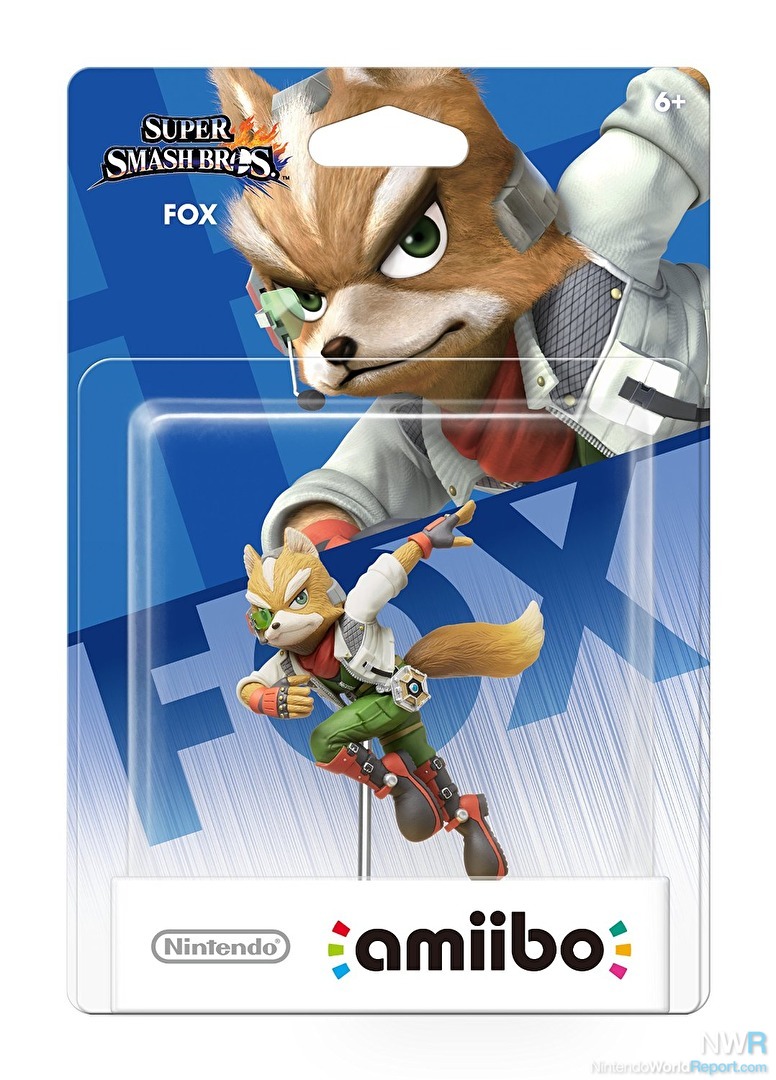 Fox
Series # 6
Compatible Software:
Hyrule Warriors
Ace Combat: Assault Horizon Legacy +
Captain Toad: Treasure Tracker
One Piece: Super Grand Battle X
Super Smash Bros. for Nintendo 3DS
---
Samus
Series # 7
Compatible Software:
Hyrule Warriors
Ace Combat: Assault Horizon Legacy +
Captain Toad: Treasure Tracker
One Piece: Super Grand Battle X
Super Smash Bros. for Nintendo 3DS
---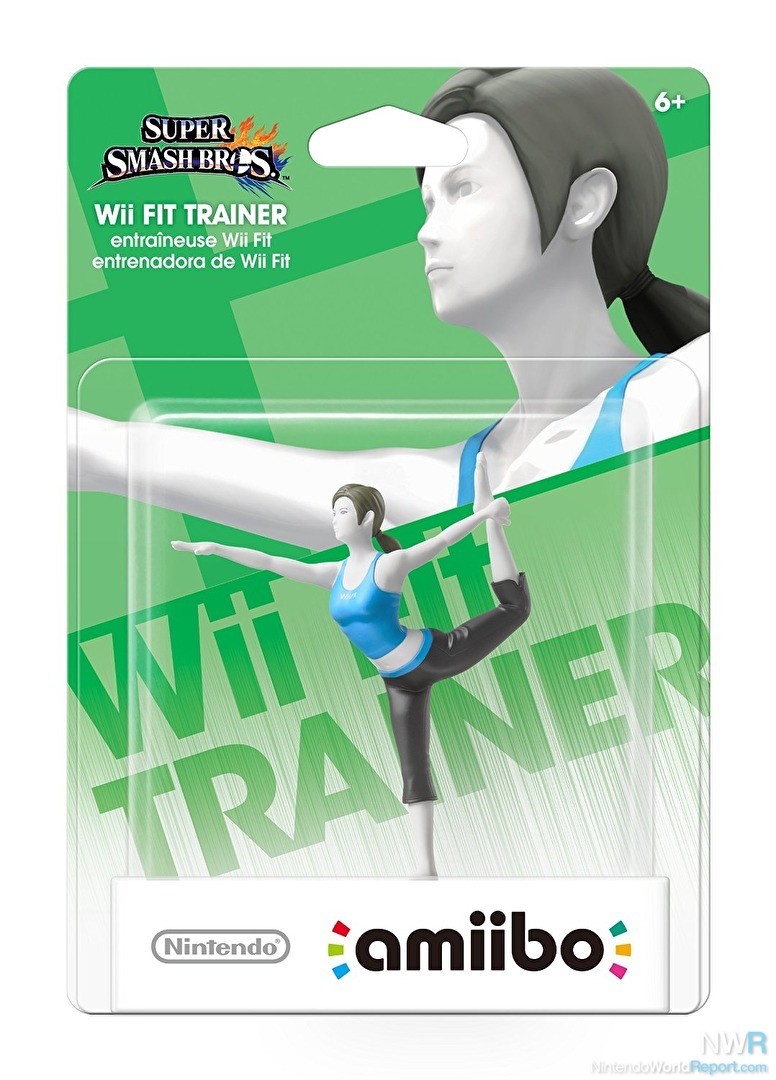 Wii Fit Trainer
Series # 8
Compatible Software:
Hyrule Warriors
Captain Toad: Treasure Tracker
One Piece: Super Grand Battle X
Super Smash Bros. for Nintendo 3DS
---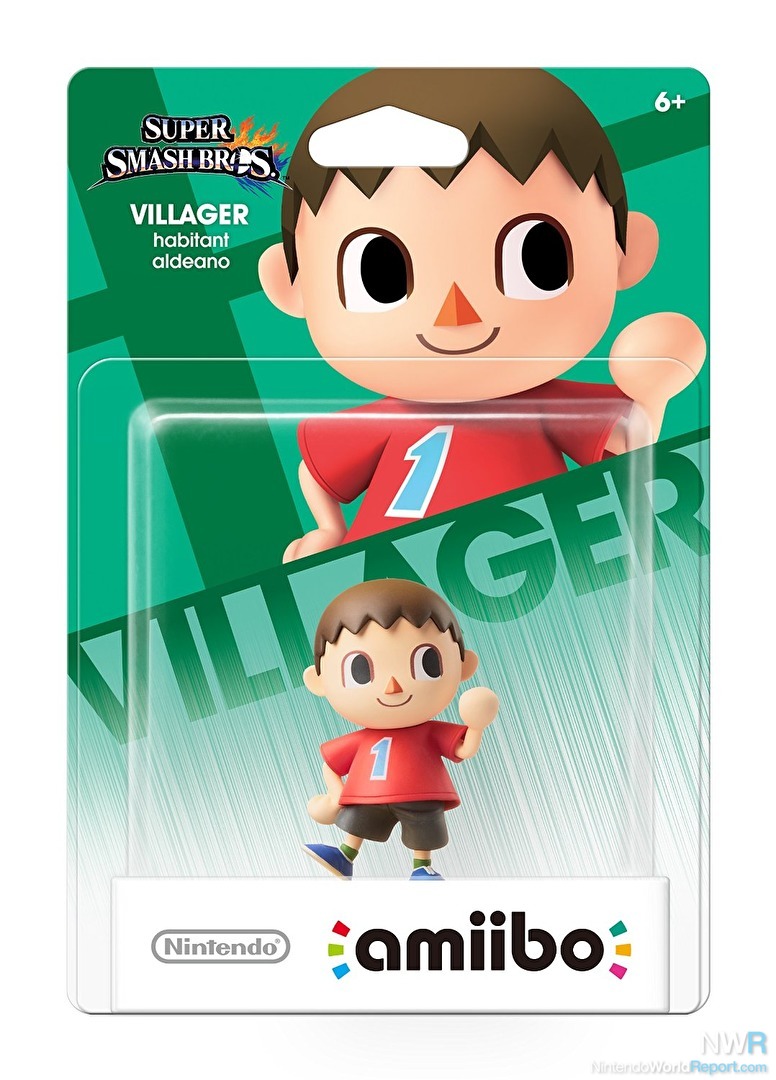 Villager
Series # 9
Compatible Software:
Hyrule Warriors
Captain Toad: Treasure Tracker
Super Smash Bros. for Nintendo 3DS
---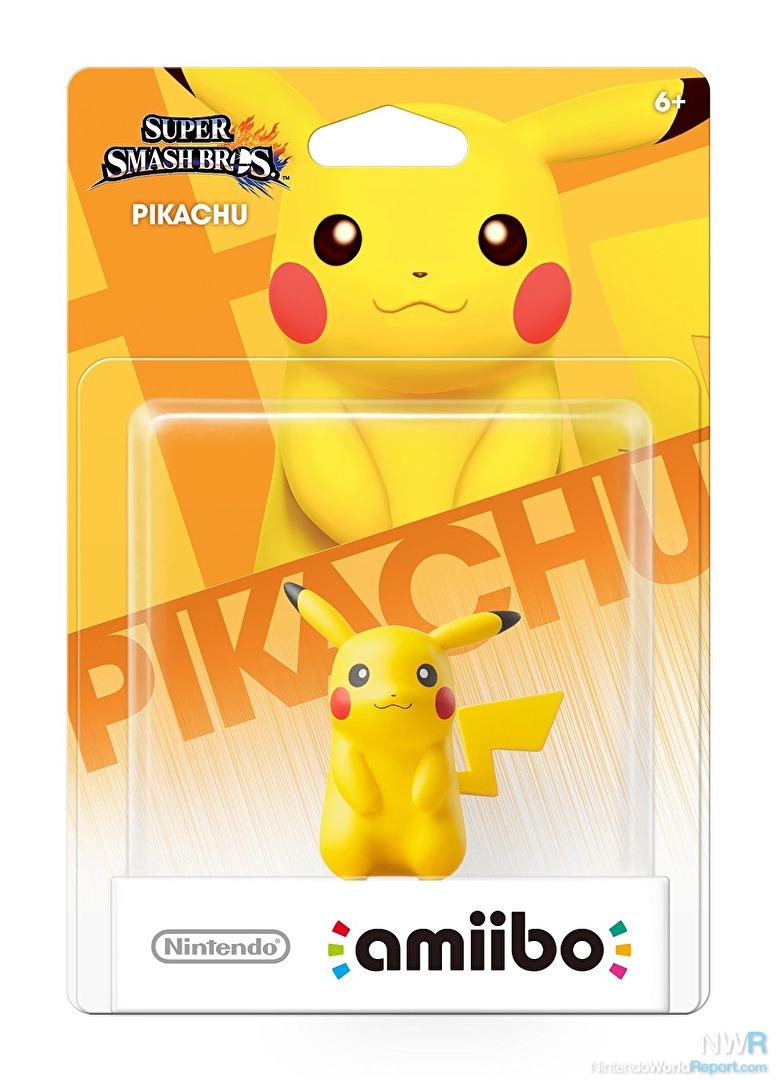 Pikachu
Series # 10
Compatible Software:
Hyrule Warriors
Captain Toad: Treasure Tracker
Super Smash Bros. for Nintendo 3DS
---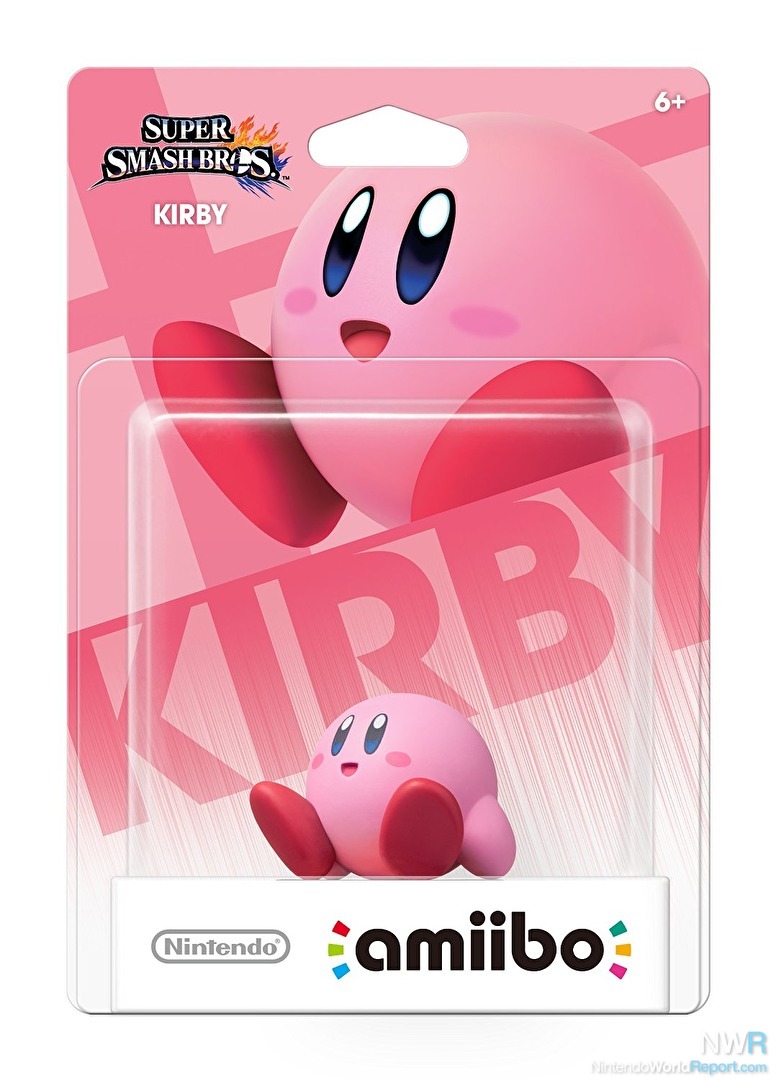 Kirby
Series # 11
Compatible Software:
Hyrule Warriors
Captain Toad: Treasure Tracker
One Piece: Super Grand Battle X
Super Smash Bros. for Nintendo 3DS
---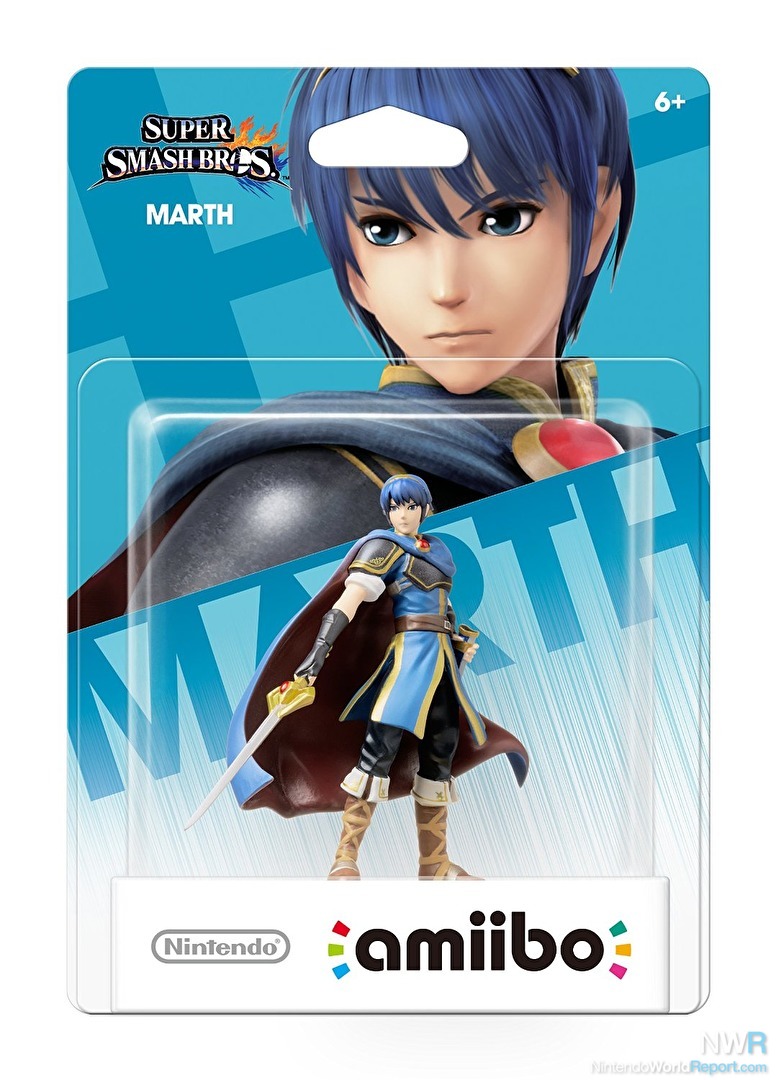 Marth
Series # 12
Compatible Software:
Hyrule Warriors
Captain Toad: Treasure Tracker
One Piece: Super Grand Battle X
Super Smash Bros. for Nintendo 3DS
---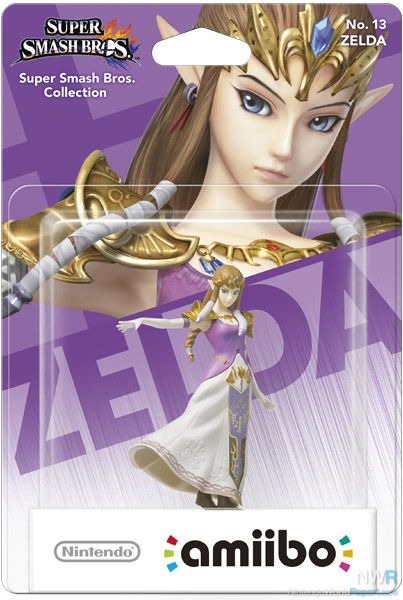 Zelda
Series # 13
Compatible Software:
Hyrule Warriors
Ace Combat: Assault Horizon Legacy +
Captain Toad: Treasure Tracker
Super Smash Bros. for Nintendo 3DS
---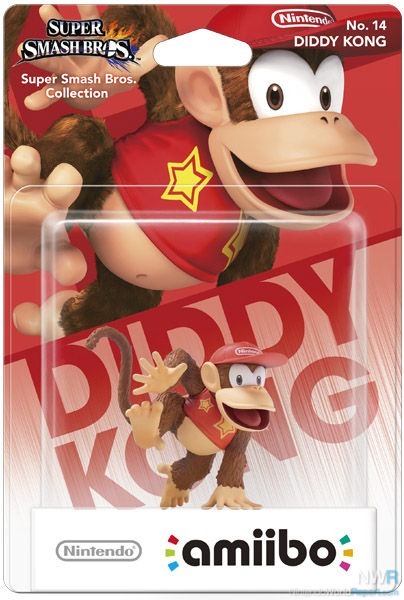 Diddy Kong
Series # 14
Compatible Software:
Hyrule Warriors
Captain Toad: Treasure Tracker
Super Smash Bros. for Nintendo 3DS
---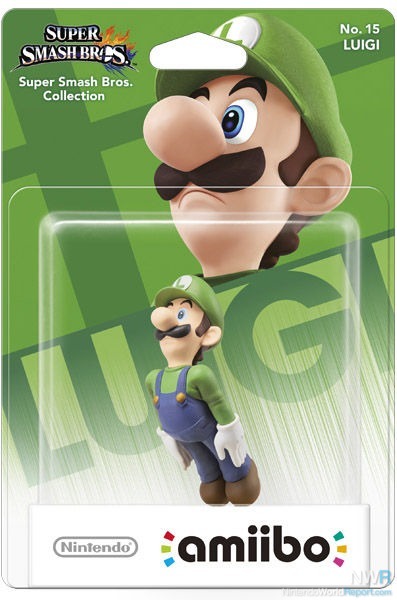 Luigi
Series # 15
Compatible Software:
Hyrule Warriors
Ace Combat: Assault Horizon Legacy +
Captain Toad: Treasure Tracker
One Piece: Super Grand Battle X
Super Smash Bros. for Nintendo 3DS
---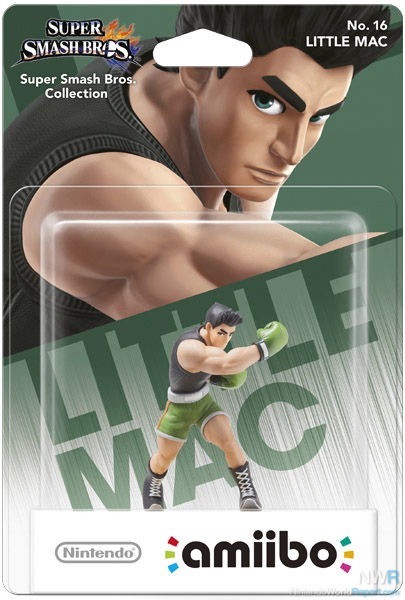 Little Mac
Series # 16
Compatible Software:
Hyrule Warriors
Captain Toad: Treasure Tracker
Super Smash Bros. for Nintendo 3DS
---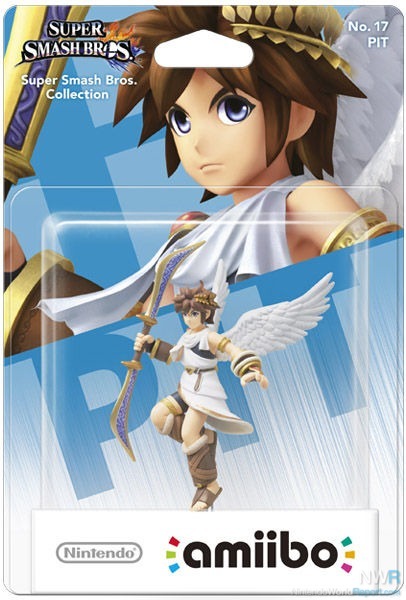 Pit
Series # 17
Compatible Software:
Hyrule Warriors
Captain Toad: Treasure Tracker
Super Smash Bros. for Nintendo 3DS
---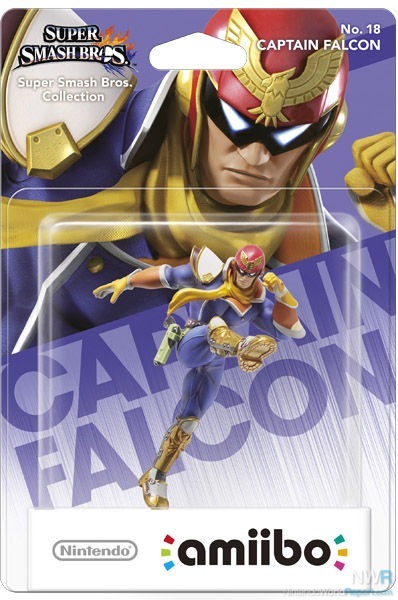 Captain Falcon
Series # 18
Compatible Software:
Hyrule Warriors
Ace Combat: Assault Horizon Legacy +
Captain Toad: Treasure Tracker
Super Smash Bros. for Nintendo 3DS
---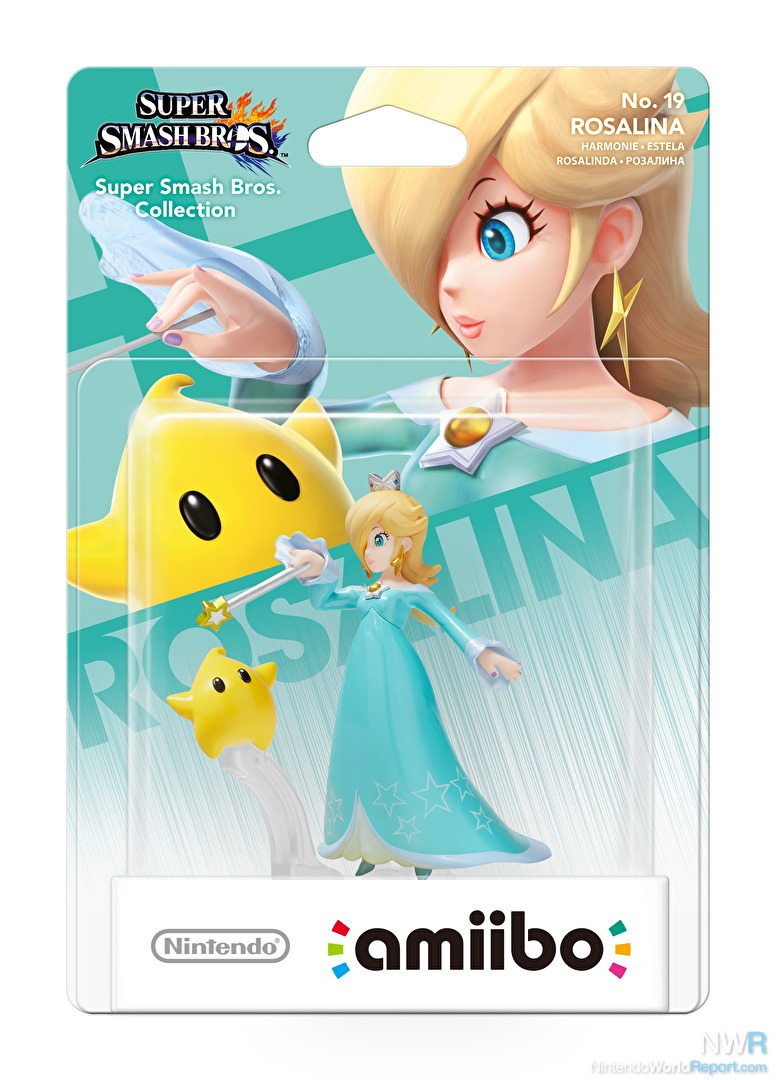 Rosalina
Series # 19
Compatible Software:
Hyrule Warriors
Captain Toad: Treasure Tracker
Super Smash Bros. for Nintendo 3DS
---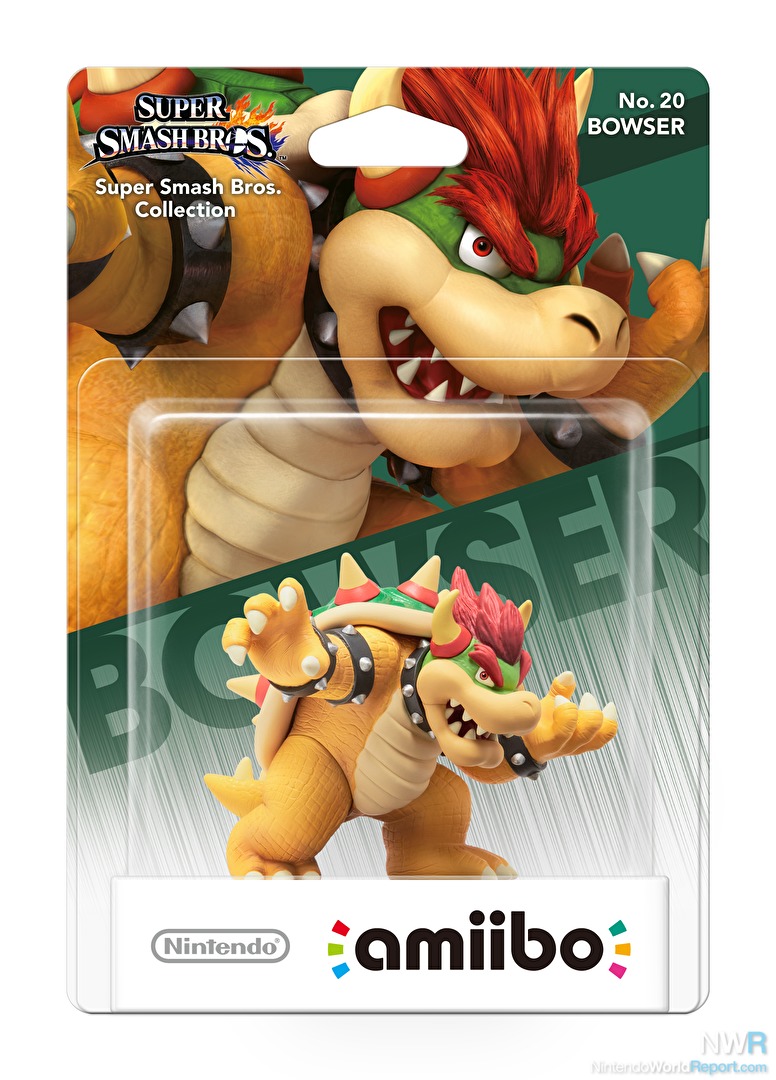 Bowser
Series # 20
Compatible Software:
Hyrule Warriors
Ace Combat: Assault Horizon Legacy +
Captain Toad: Treasure Tracker
Super Smash Bros. for Nintendo 3DS
---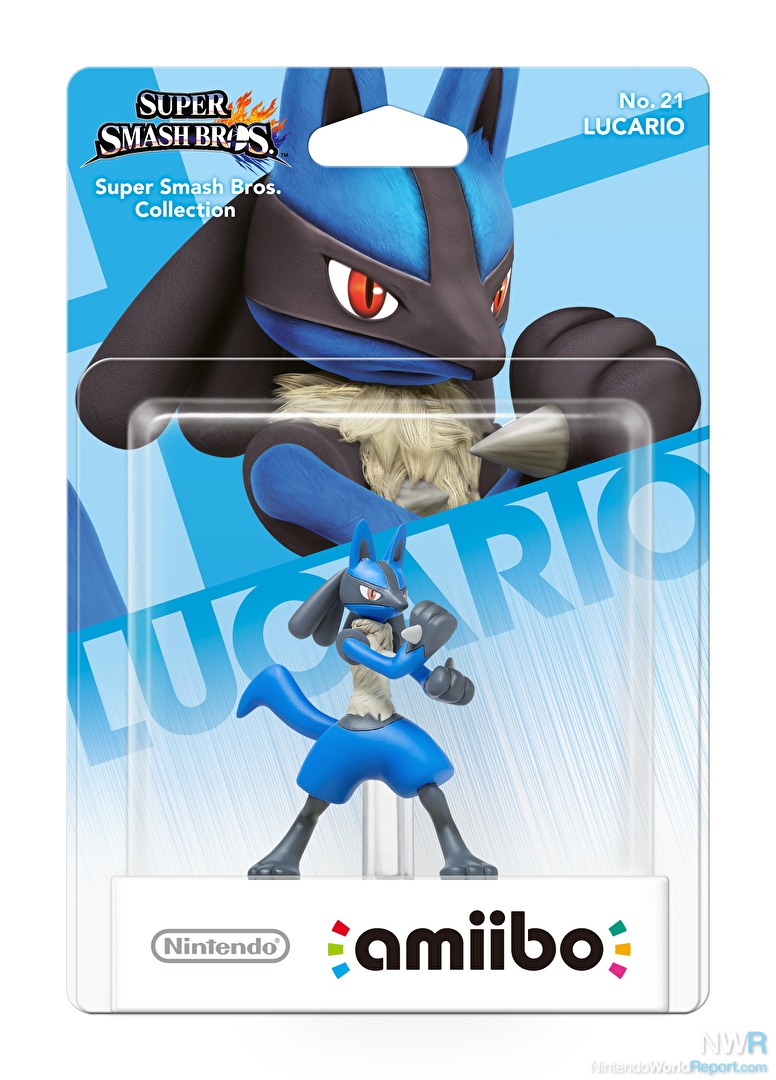 Lucario
Series # 21
Compatible Software:
Hyrule Warriors
Captain Toad: Treasure Tracker
Super Smash Bros. for Nintendo 3DS
---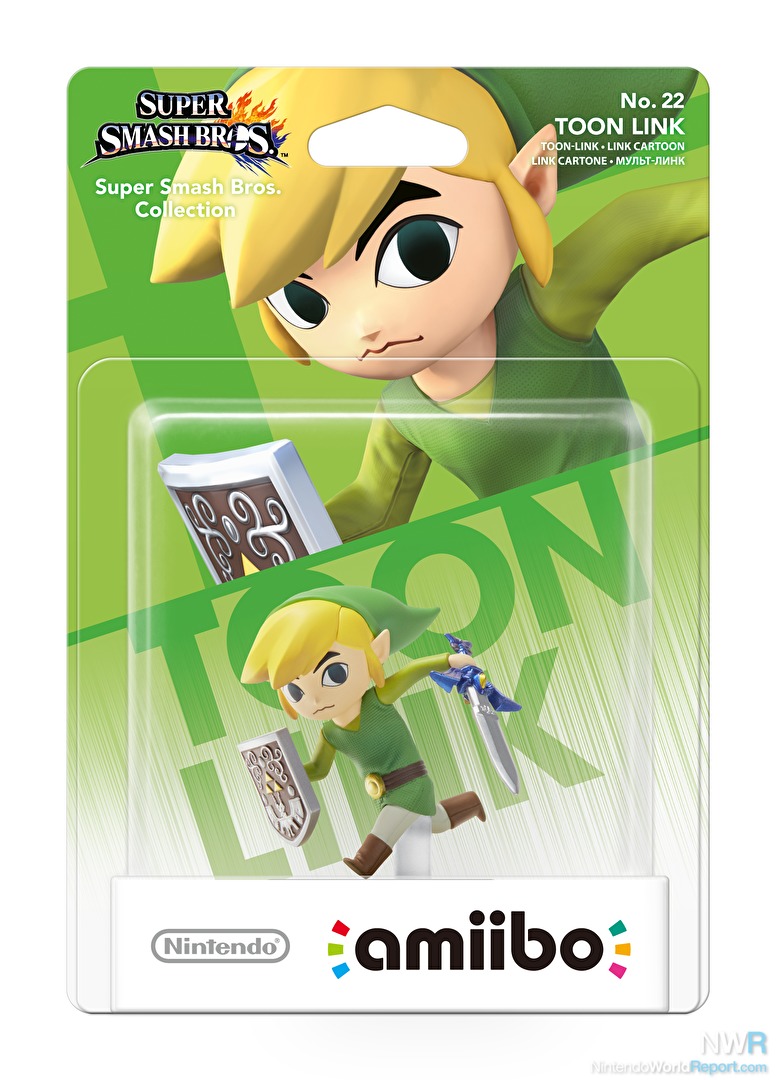 Toon Link
Series # 22
Compatible Software:
Hyrule Warriors
Ace Combat: Assault Horizon Legacy +
Captain Toad: Treasure Tracker
Super Smash Bros. for Nintendo 3DS
---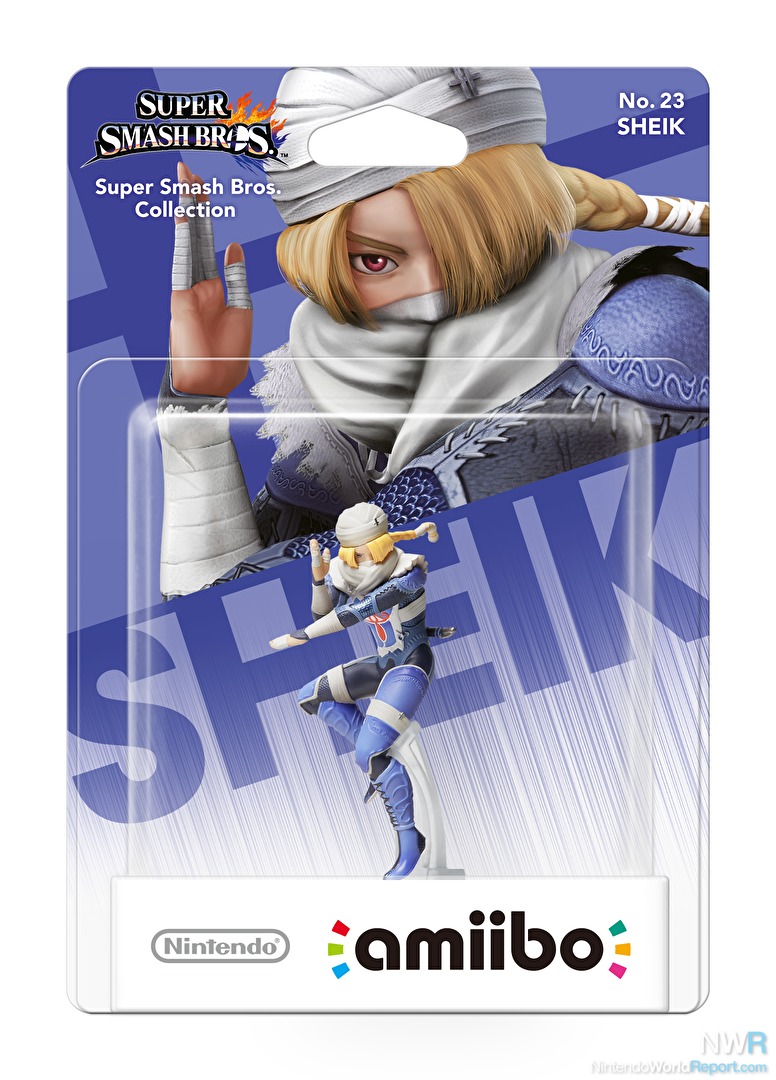 Sheik
Series # 23
Compatible Software:
Hyrule Warriors
Captain Toad: Treasure Tracker
Super Smash Bros. for Nintendo 3DS
---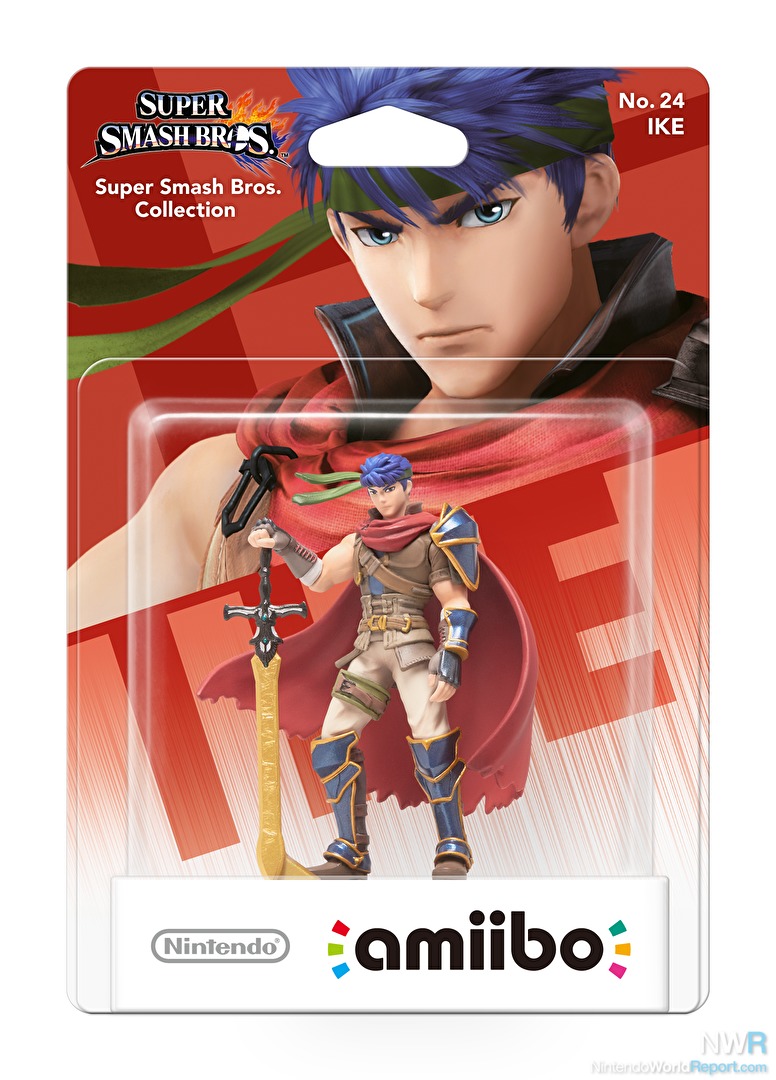 Ike
Series # 24
Compatible Software:
Hyrule Warriors
Captain Toad: Treasure Tracker
Super Smash Bros. for Nintendo 3DS
---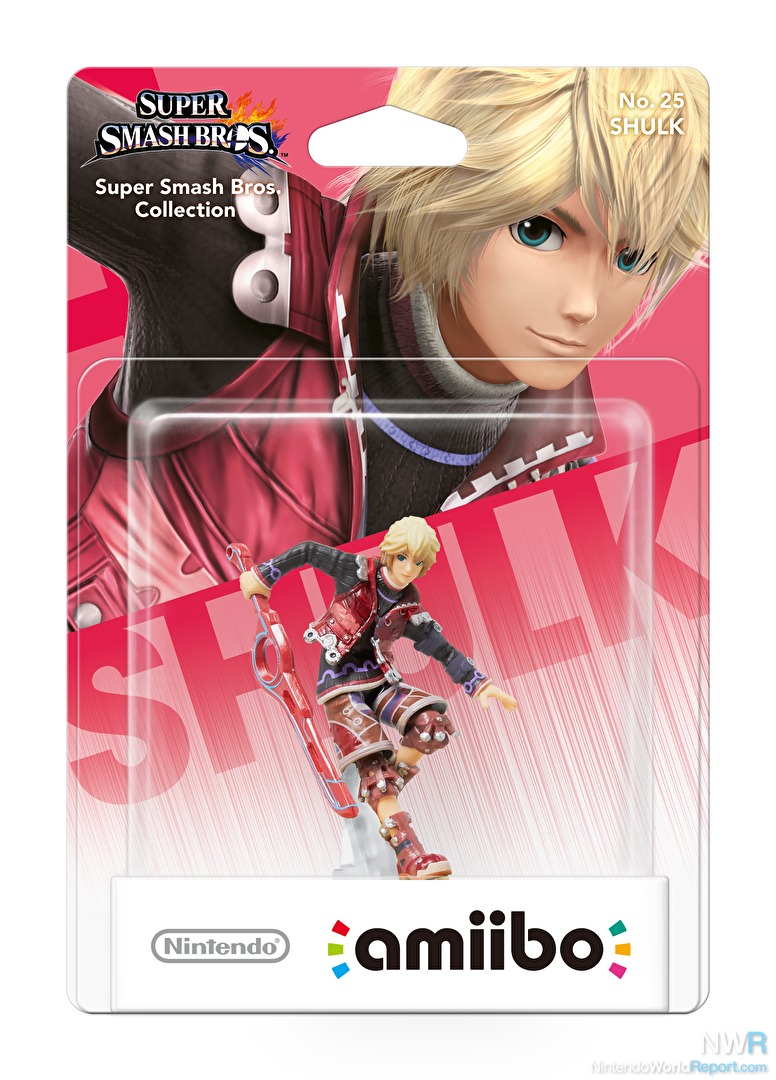 Shulk
Series # 25
Compatible Software:
Hyrule Warriors
Captain Toad: Treasure Tracker
Super Smash Bros. for Nintendo 3DS
---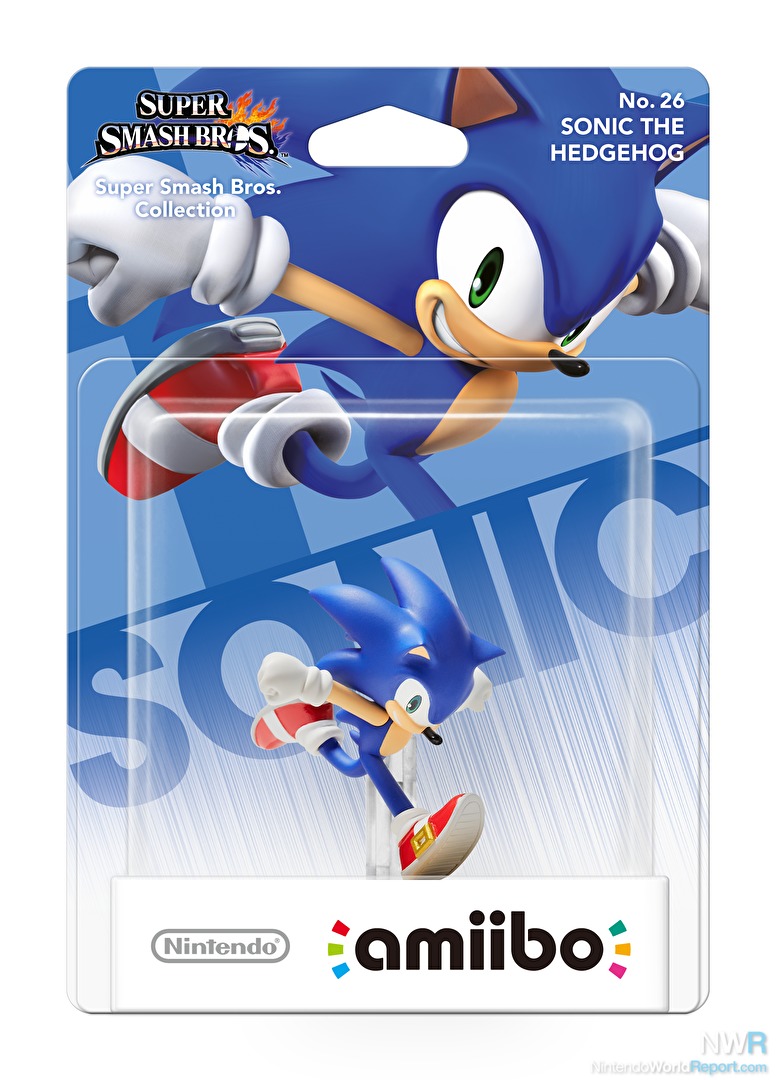 Sonic
Series # 26
Compatible Software:
Hyrule Warriors
Captain Toad: Treasure Tracker
Super Smash Bros. for Nintendo 3DS
---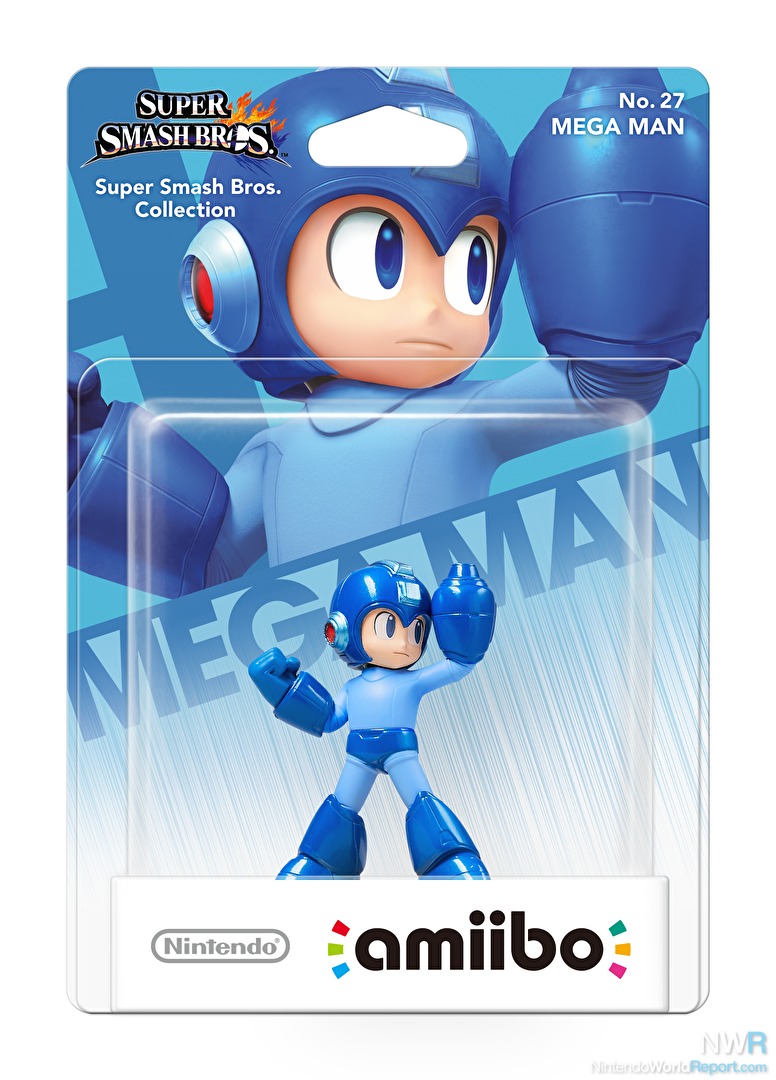 Mega Man
Series # 27
Compatible Software:
Hyrule Warriors
Captain Toad: Treasure Tracker
Super Smash Bros. for Nintendo 3DS
---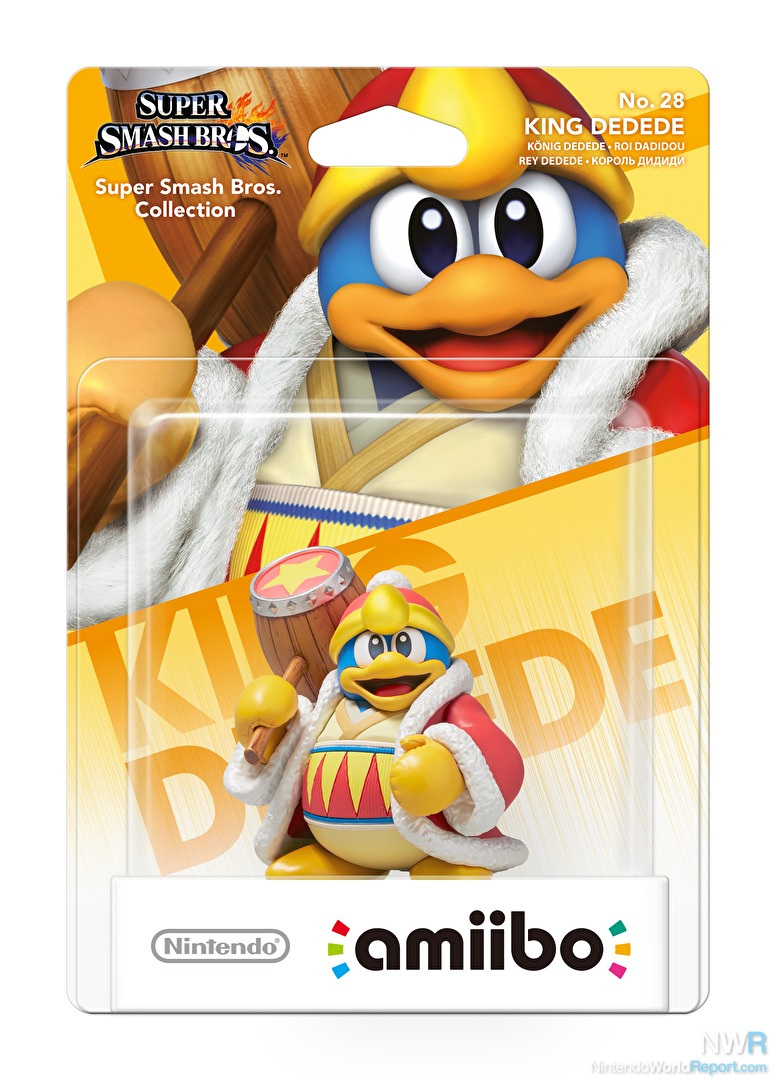 King Dedede
Series # 28
Compatible Software:
Hyrule Warriors
Captain Toad: Treasure Tracker
Super Smash Bros. for Nintendo 3DS
---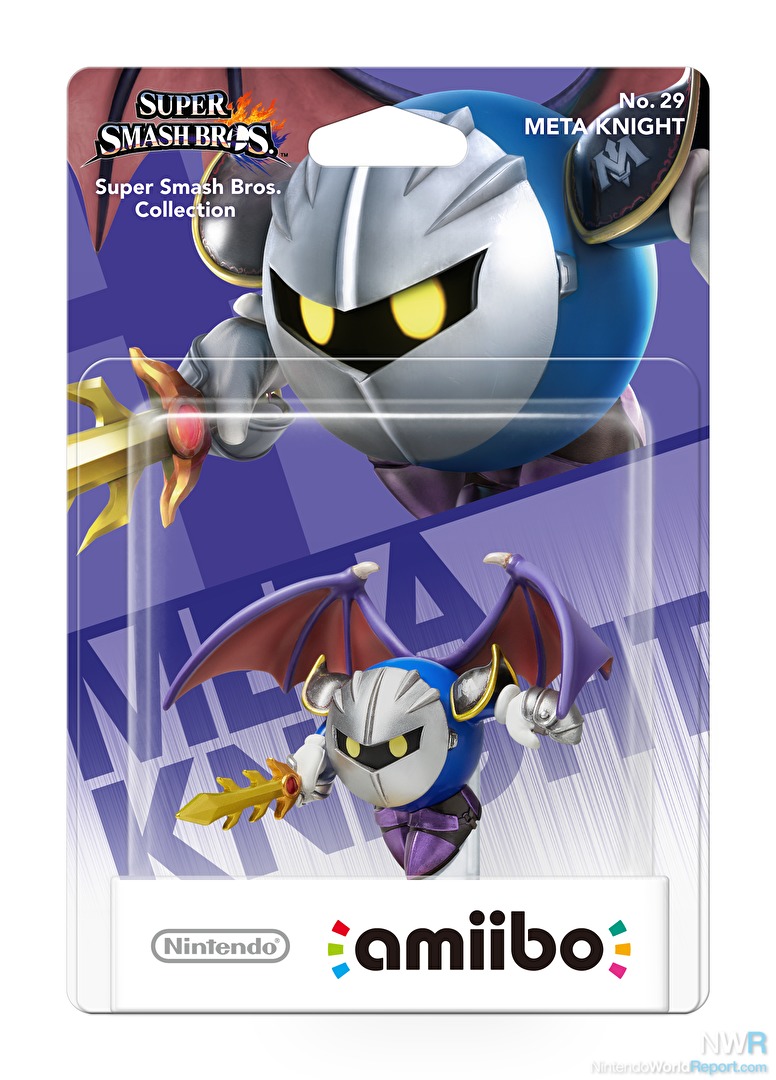 Meta Knight
Series # 29
Compatible Software:
Hyrule Warriors
Captain Toad: Treasure Tracker
Super Smash Bros. for Nintendo 3DS
---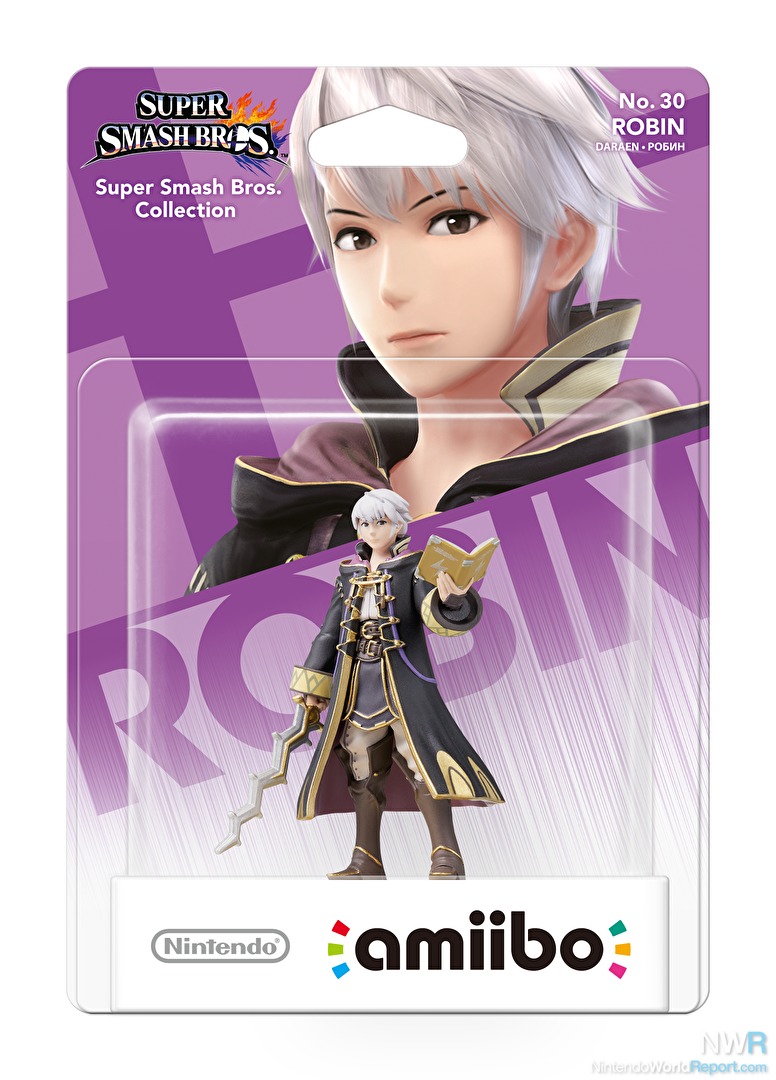 Robin
Series # 30
Compatible Software:
Hyrule Warriors
Captain Toad: Treasure Tracker
Super Smash Bros. for Nintendo 3DS
---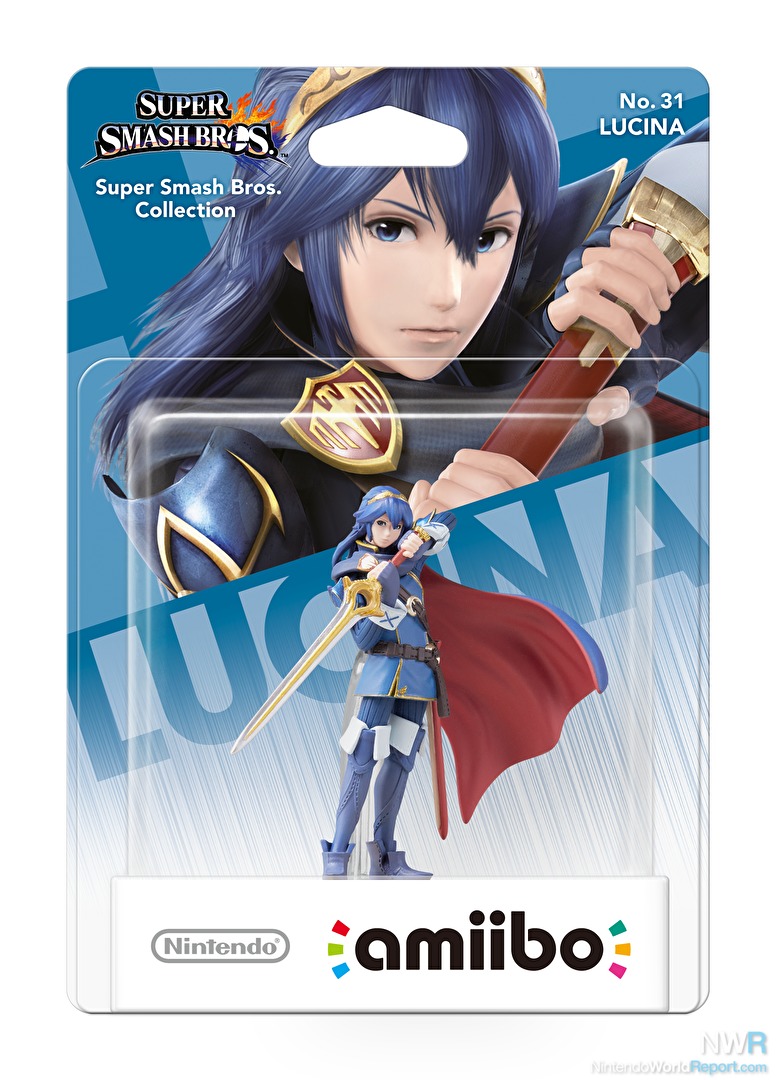 Lucina
Series # 31
Compatible Software:
Hyrule Warriors
Captain Toad: Treasure Tracker
Super Smash Bros. for Nintendo 3DS
---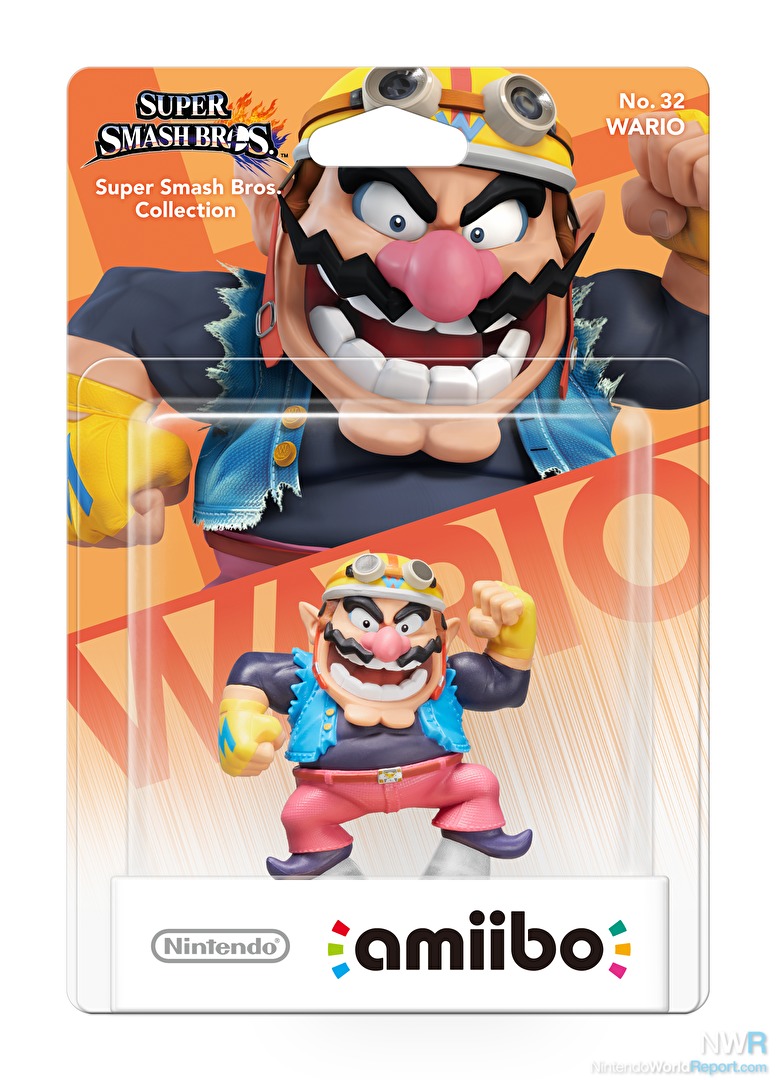 Wario
Series # 32
Compatible Software:
Hyrule Warriors
Captain Toad: Treasure Tracker
Super Smash Bros. for Nintendo 3DS
---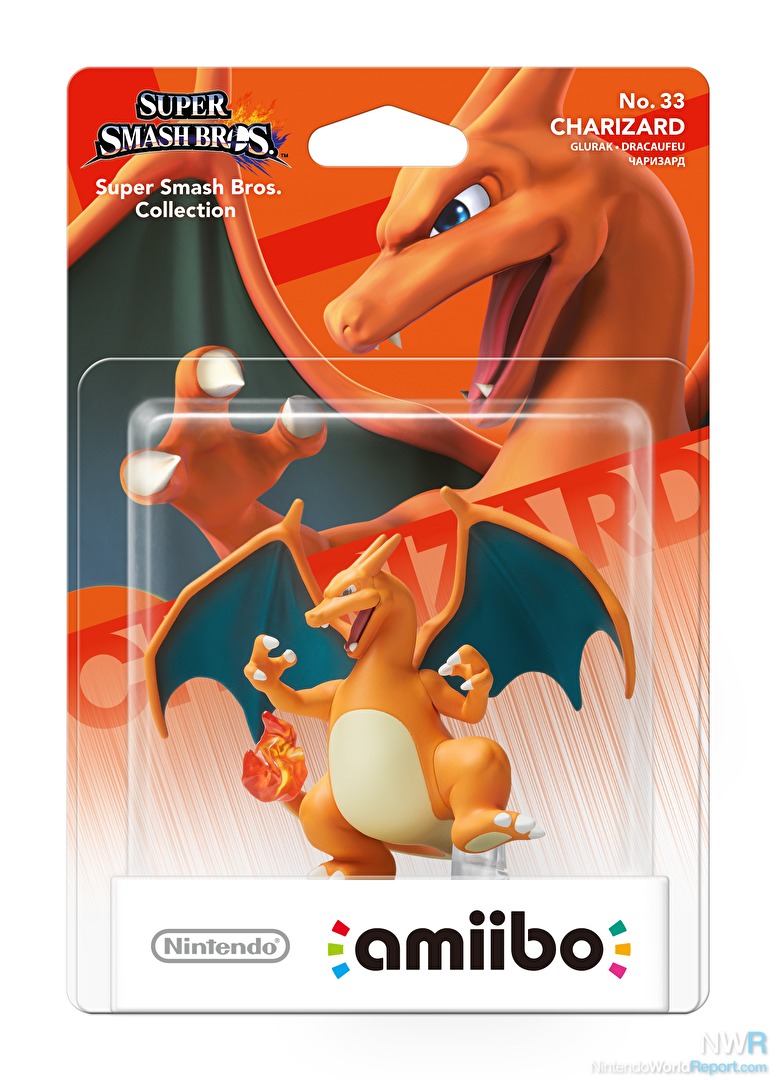 Charizard
Series # 33
Compatible Software:
Hyrule Warriors
Captain Toad: Treasure Tracker
Super Smash Bros. for Nintendo 3DS
---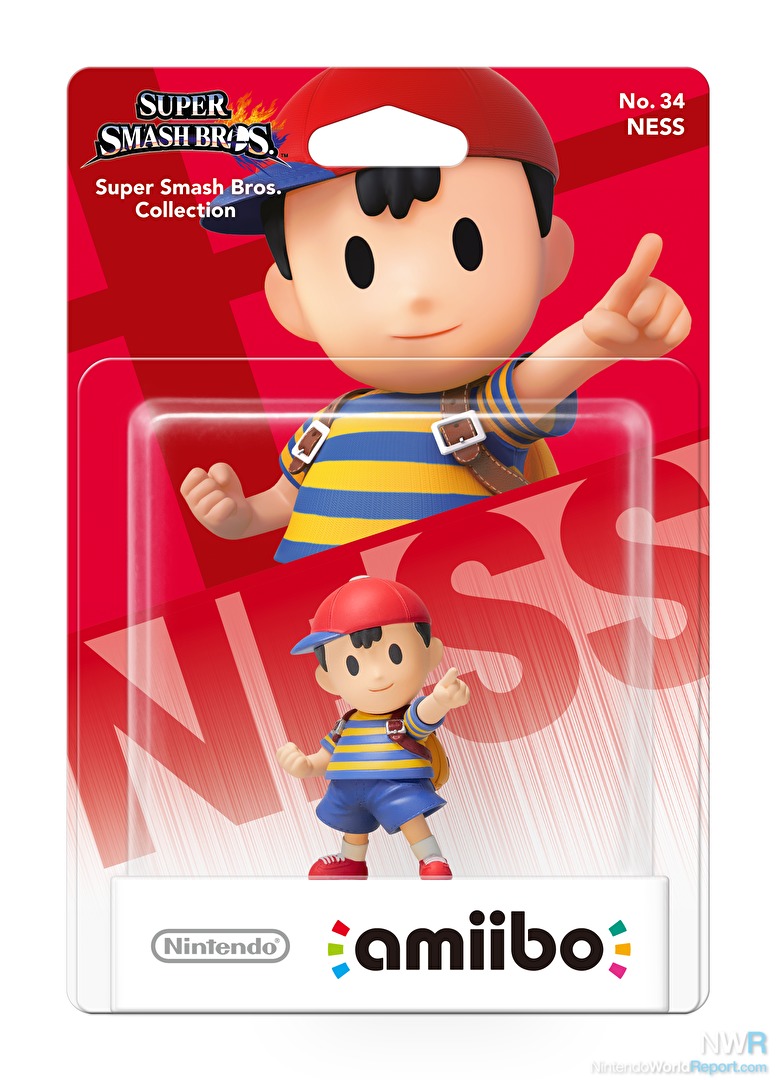 Ness
Series # 34
Compatible Software:
Hyrule Warriors
Captain Toad: Treasure Tracker
Super Smash Bros. for Nintendo 3DS
---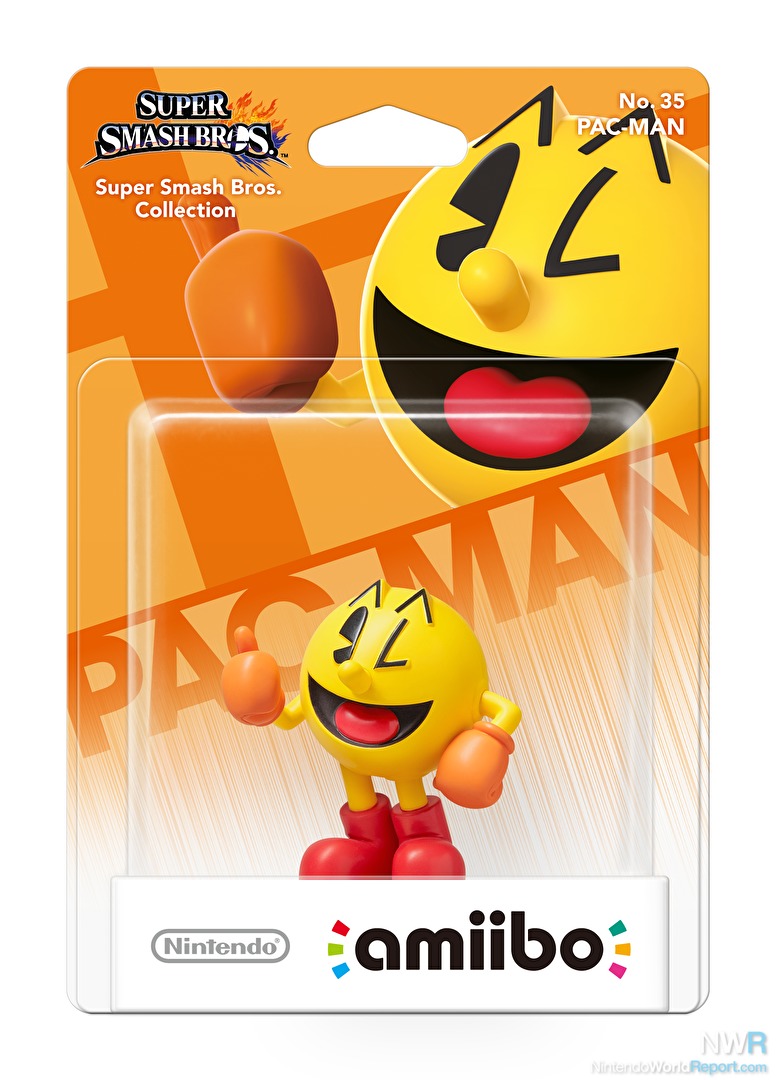 Pac-Man
Series # 35
Compatible Software:
Hyrule Warriors
Ace Combat: Assault Horizon Legacy +
Captain Toad: Treasure Tracker
Super Smash Bros. for Nintendo 3DS
---