Four Mario games made it to the second round. Can the likes of Castlevania and Advance Wars take the series down?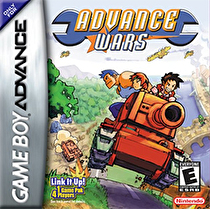 After some great games fell to likely greater games, we've halved the group of 64 into 32. Now, the remaining 32 games duke it ou even more. Place your votes now and back your horses, be they Epona or Yoshi. Remember: We've split them all into four regions, led by the highest-rated games (according to Nintendo World Report and MetaCritic) of the entire batch: Metroid Prime, Super Mario Galaxy, The Wind Waker, and Resident Evil 4. All four top seeds are still alive. Go ahead and vote for these match-ups and show your colors in the discussion. What's your Cinderella game?
Voting ends around 12:01 a.m. ET on March 18. Later that day, we'll have Round 3, with 16 games and 8 match-ups, ready to go...
---
Super Mario Galaxy (1) vs. Mario & Luigi: Bowser's Inside Story (8)
Super Mario Galaxy: Super Mario Galaxy is Mario's first foray on the Wii back in 2007, and not only is it considered one of the best games on the Wii, it might just be Mario's best adventure yet! Here's a refreshing story: Bowser has kidnapped Princess Peach. This time, he takes Princess Peach's castle and lifts it into outer space. Mario takes it to the sky, collecting power stars along the way in search of Bowser and Peach. The game makes great use of the Wii controls, using the nunchuk to move and the controller itself to preform actions. With intuitive controls, engaging worlds and a incredible orchestrated soundtrack, Super Mario Galaxy can be considered one of the best games of the last generation on any system.
Games Defeated: Pokemon Snap (16)
Mario & Luigi: Bowser's Inside Story: This little number is the third entry in the series, and developed by AlphaDream. Its plot is unrelated to its predecessors, but the role-playing style remains the same, and keeps the comedic aspect close at heart. The setting oddly takes place in Bowser's innards after the bros. were shrunken and inhaled by the villain, which makes for a great story. In the end, this DS title went on to sell millions, reassuring that the series still had something to give. Also, Fawful.
Games Defeated: Pokemon Black/White
---
Eternal Darkness (5) vs. Fire Emblem: Awakening (4)
Eternal Darkness: Sanity's Requiem: This 2002 GameCube game is a centuries-spanning love letter to H. P. Lovecraft and the Cthulhu Mythos. An interesting magic system and unique limb-chopping combat are great, but Eternal Darkness' greatest strength lies in its sanity effects—the farther your character's sanity meter drops, the more surreal the effects become. You might hear people screaming and weeping, the camera might begin filming at odd angles, or your character's head might pop off. Oh, and there's that great one where the game deletes your entire memory card. See, the sanity effects don't just affect your on-screen character, but you too, as the player. They're brilliant, and one of highlights of the game.
Games Defeated: The Legend of Zelda: Phantom Hourglass
Fire Emblem: Awakening: The 2013 3DS release Fire Emblem: Awakening took nearly every convention from the older titles that fans knew and loved and simply made it better. Support mechanics in battle went from cumbersome to a strategy that made you nearly unbeatable. Innate character abilities actually showed up in battle, unlike they used to, and added a whole level of meticulous planning to support levels just so everyone could get Galeforce. The class system even expanded to include some of the best classes that have ever existed. Healer with an axe? Yes please. Not only is this title at the pinnacle of Fire Emblem games, but it was one of the best games of 2013, with some pretty stiff competition.
Games Defeated: Animal Crossing (13)
---
Super Mario Sunshine (6) vs. Castlevania: Dawn of Sorrow (WC)
Super Mario Sunshine: The 2002 follow-up to Super Mario 64 on GameCube might have not lived up to the pure innovation of the N64 classic. Super Mario Sunshine was still, however, a finely tuned and excellent Mario game with a novel new mechanic with the F.L.U.D.D. and a unified island theme. Throw in a controllable Yoshi and some stellar level designs, and Sunshine stands up next to its 3D Mario siblings with enough aplomb to be a classic. Now here's hoping for a Wii U HD treatment much like Wind Waker. That'd be so cool, because clean is better dirty and dirty's meaner than clean.
Games Defeated: Tales of Symphonia (11)
Castlevania: Dawn of Sorrow: This early DS game is a sequel to the best of the GBA's Castlevania games—Aria of Sorrow. It is surprisingly similar, in fact, and feels more like Aria of Sorrow 2.0 sometimes, but that's okay, because Aria of Sorrow 2.0 is still the best Castlevania game on the DS. The quality of the graphics and the music still stand out among the system's best. The soul-catching system is as addictive as ever and there's an interesting weapon-crafting system. It even has a second playthrough that is in line with the series history of awesome second quests.
Games Defeated: Prince of Persia: The Sands of Time (3), WWF No Mercy (WC)
---
New Super Mario Bros. Wii (7) vs. Advance Wars (2)
New Super Mario Bros. Wii: In 2009, we didn't know what we really wanted was some crazy 2D platforming multiplayer. Luckily, New Super Mario Bros. Wii was there to show us the light. In addition to being a totally fun and awesome 2D Mario game, New Super Mario Bros. Wii featured four-player mayhem that, while chaotic, was an incredible twist on a familiar formula. The sheer joy of throwing a friend off a cliff after picking them up made the times said friend stole a power-up from you tolerable. Also, the finale was pretty incredible.
Games Defeated: Professor Layton and the Unwound Future (10)
Advance Wars: This 2001 Game Boy Advance release finally brought the beloved Japanese series over to the West. Finally, the fabled strategy RPG series was making its way into our hands and boy, was it worth the wait. An in-depth tutorial and simple mechanics made it easy to get into, even for genre novices. While being both single and multiplayer, this turn-based tactics game made its way to the near top of multiple GBA rankings for its deep combat, wonderful designs, and its near-infinite replay value. If you have seen this series anywhere, please let us know. We're about to file a missing persons report with Nintendo because man, it'd be great to have a new Advance Wars on 3DS, right?
Games Defeated: Nintendo Land (15)