In the third article examining Nintendo's Quality of Life platform we attempt to answer life's ultimate question: what's Nintendo up to?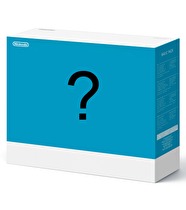 Editor's note: this is the third article examining Nintendo's Quality of Life "platform." It is an attempt to reach some kind of general conclusion as to what they are planning. Of the three articles, this one is the most engaged in informed prediction, and thus potentially the most inaccurate. Ultimately, until Nintendo shows exactly what they are producing, it will remain impossible to provide informed commentary.
Nintendo's decision to begin a "Quality of Live" business division is not what one would expect from a company so deeply invested in (also "exploitative of") its last thirty years as a gaming company. Consequently, any expansion of their business (barring conservative forays into related fields while using their existing brands) is a major departure for them. There's little doubt that this new focus is a long-term response to changing dynamics in the gaming industry.
As little as they say they fear mobile games, they are no doubt aware on the potential corrosive effect it could have on the bottom line of their handheld division. While official statements and presentations are never short on adjectives to describe why their offerings supercede what is currently achievable on mobile devices, the simple reality is that people play those games and don't care that a richer experience is available elsewhere. The success of an incredibly primitive games like Flappy Bird (basically a wholesale recreation of a Flash game using, ironically, Nintendo assets), which at the peak of its popularity allegedly generated $50,000 from ad revenue each day, is a clear indication that people play these games in their free time. Additionally, the Wii U's struggles are manifest.
Companies reach a certain point where diversification becomes vital. Diversification protects from market volatility, it encourages new (potentially rapid) growth, and allows creation of new offerings that do not diminish the value of current offerings through dilution.
Nintendo's move to diversify their offerings is no doubt a targeted approach to create a new business model that allows it to pursue maximal profit margins and/or growth. By starting with a fresh product and a new field, Nintendo is not constrained by expectation or market norms (not that they ever seem particularly worried about them). The perk for Nintendo, and indeed the risk, is that as long as they sell a single "unit" (whatever constitutes such a thing), they've increased their market share. The obvious downside is that regardless of what they ultimately produce, it more than likely has an established competitor. Succinctly, a successful product should trigger significant revenue growth without negative impact on their existing business.
That said, Nintendo's board of directors are not starry-eyed idealists, wistfully hoping that the "Nintendo brand" on any industry will instantly return them to the Diarchy of the DS and Wii. Although staffed by long-term Nintendo loyalists, the board represents a broad cross-section of the company. Directors of sales, marketing, hardware manufacture, and hardware design were all involved in what must have been a board-level decision -- companies do not launch new "strategic focuses" on the whim of the Chief Executive. They are well positioned to recognize the costs and risks inherent in creating a new "platform."
Iwata was unambiguous about why they are not dissuaded by competition; Nintendo views itself as unique at providing hardware and software that engages users in compelling ways. Nintendo will succeed because the product they are developing will engage users through synergy of both software and hardware, in a way only they can.
It's a bold claim, but it again makes clear their intent to produce a physical product that interacts with software they intend to develop. So, finally, the question is: what are they making?
As covered in the previous article, there are numerous indicators that seem to confirm the hardware component of this Quality of Life platform will be portable. Additionally, Iwata's "non-wearable" comment seems to rule out products like the Fitbit. Thirdly, this product needs to be viewed in the context of the "strategic advantage." This thing will need to run "engaging" software, which means it must have a display to function independently (and portably). Lastly, the "platform" is not dedicated to fitness; Brain Age-style products were explicitly mentioned as being in Nintendo's future plans.
With those factors in mind, it becomes a question of form factor and cost-efficacy (as are all things with Nintendo). Small, lightweight, and durable are all prerequisites to achieve portability. No dimension can impede storage in a bag, so it needs to be fairly thin. These parameters undoubtedly move the mind towards a tablet-style device, and indeed that would satisfy the requirement that it run software.
Again, this forces a reexamination as to why Nintendo feels the need to develop their own physical device. They clearly do feel this way, despite the proliferation of devices with the exact same form factor. The Pew Research Center's Internet Project estimates that 43% of US homes have either a tablet or dedicated e-reader. Additionally, 55% of Americans have a smartphone they already carry on their person. Clearly, Nintendo COULD release a service for these devices and instantly achieve access to a large number of users. This does require they have an approach for the fragmentation of the smartphone and tablet markets, although that's surely a less significant hurdle than developing their own platform. It would also potentially require they cut the platform holder in on revenue they generated, which for Nintendo would be a sharp contrast from the pay-to-play platform holder business model they helped create with the NES/Famicom.
So, why do it? An instructive example could be found with online-bookseller turned everything-purveyor Amazon. In 2011 Amazon faced a dilemma; they had found they could significantly undercut competitor's margins selling eBooks for their Kindle eBook readers and via apps available on Apple and Android platforms. However, their Kindle devices used e-Ink, and therefore could not render anything in color. The rise of the tablet as a viable platform for not only reading books but doing an assortment of things the Kindle could not (watch video, browse the internet, stream music, run applications, etc) threatened their lucrative business model. They had already developed a bookstore application for Android and Apple, and as Amazon transitioned into a service-based company they undoubtedly could have produced applications for their then nascent video offerings. And indeed, they did. However, they recognized an inherent value in producing a device that does all the things a tablet does do, but controlling all the ways inside. Their plan, now known as the Kindle Fire, saw them build a solid tablet running a proprietary version of the Android operating system (Fire OS) with Amazon-based applications replacing all the standard Android applications, including the App Store. In so doing, Amazon not only cut out having to pay a platform holder any royalties or a cut of their digital sales, they also created an environment where you were walled into their service, building a sort of forced-loyalty to all things Amazon.
When Iwata speaks to building consumer engagement, this would be the gold standard. Amazon has sold over 7 million Kindle Fire units, and these are ultimately future Amazon customers, if only because they need to be to use their device. Unified account systems really become a prerequisite. The potential to "game-ify" the experiences they offer may well provide some exposure for their dedicated game platforms, but that of course supposes this device would be a success.
A Nintendo QoL tablet would probably come loaded with a base version of the Health Awareness software they intend to roll out with this new initiative. It would have an eShop, where they could launch new products. It would likely use both Miiverse and Miis. Miiverse would be used as Nintendo's primary means of communicating with consumers. It would likely not use subscription based services, but more likely would make money through the sale of constantly-releasing add-ons to existing software - a business model they've been exploring recently on the 3DS eShop.
There is an option that also makes sense. As mentioned in the previous article, Iwata pointed to Nintendo's history of turning "something ordinary" into something engaging. He explicitly mentioned multiple small devices such as the Pokemon Pikachu and Game & Watch. While their Quality of Life isn't likely to be Pokemon Pikachu 2, it's still a potentially revealing comparison. Nintendo has a long history producing inexpensive electric toys; prior to their entry in the video game industry it was one of their major initiatives. The 3DS explores the idea of getting use of a small electronic device while on the move with StreetPass. Iwata's own words and Nintendo's recent history could be informative.
In this case, the "platform" is a family of small, specialized, devices that use a unified account. Imagine a Pokemon Pikachu-like device that offers some gameplay itself but also syncs data to allow additional gameplay functionality across a family of devices or on Miiverse or a dedicated website. Each device purchased expands the capabilities of the devices already owned and allows more access to the broader "platform." Each product in the line is its own gateway to every other product.
There are multiple perks to a suite of inexpensive devices is that Nintendo could continually produce new units as costs to design, produce, and transport would be significantly lower than anything more complex.This allows a pricing strategy that would render each unique device in the impulse purchase price range. It also allows Nintendo to easily write off any one device, as it would merely be a single component in a much broader initiative.
The downside for Nintendo would be the relatively low profit margin. In this form factor each new product requires designing and building new devices, shipping those devices to stores, marketing them, and giving retailers their "cut" of the sale. While it would be much lower than the tablet possibility explored above, it lacks the highly profitable digital shop. Additionally, it's not clear that a series of small electronic devices will have staying power. It seems the kind of product that may be susceptible to being a fad. It's would also be important that this product line not come off as toys, lest that limit the receptiveness of the "Blue Ocean" target audience.
A third possibility is that all of Iwata's bluster about the synergy of hardware and software was targeted just towards the analysts who are busy hyperventilating about how Nintendo should focus their games division on mobile software. It is entirely possible that Nintendo could be preparing to launch a series of software products on other manufacturers' mobile platforms. This does instantly provide Nintendo access to a large number of consumers, but this option is most easy discounted because Nintendo would have to find a way to draw attention to themselves in the hugely crowded App Store marketplace AND provide a cut of their revenue to the platform holder. Given that Nintendo already has their own digital marketplace and finally has a proper account system, this seems a significant step back. It would require much less investment from Nintendo, but they have invested significant personal prestige on the argument that Nintendo's future is not on others' platforms. As a matter of pride and personal conviction it would be extremely difficult for those same executives to launch a new platform on others' devices now, and would undercut the argument in the future.
Granted, these three are just predictions based on Nintendo's own words, inference, and history. It's utterly impossible to know what Nintendo is planning until they're ready to release more information. It's worth nothing that, unlike both 3DS and Wii U, no information about this "New Platform" leaked prior to its announcement, despite other components (such as their VERY LIMITED use of mobile devices) being partially leaked to the media in advance. It's entirely possible they are still formulating strategy, and indeed there's likely still quite a lot of time for any offering to evolve.
Iwata promised more information on the "Quality of Life" platform this year, with a launch next year. Expect Nintendo to launch the first wave of their QoL platform in early 2015, to monopolize on the annual cycle of the sale of health products: gym memberships, diet programs, and workout equipment corresponding to the small window at the beginning of the year while people still take their New Year's resolutions seriously. Additional information about the platform will likely be be late this year as consumer electronics in general, rather than video game systems in particular, tend to be announced very close to release in order to capitalize on initial buzz generated by the announcement.
So there it is; Nintendo is producing a small, physical product, that runs engaging software that focuses on topics like health and mental acuity. If that sounds an awful lot like the Blue Ocean marketing for the DSi XL, there's a reason - "Quality of Life" is this decade's "Touch Generations."