Nintendo already has two platforms. Why do they need a third for their Quality of Life plans?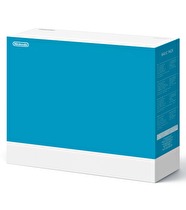 This is the second article in the series exploring Nintendo's recently announced "Quality of Life" platform. For an explanation of what they have announced see the previous article in the series.
At an investor briefing where everyone was expecting Nintendo to explain how they were going to turn their current business around, announcing a an entirely new front, a whole new strategic initiative, could be seen as counter-productive. Quality of Life software has been successful for Nintendo on both the Nintendo DS and Wii. Brain Age, for example, sold 12 million units worldwide. It would be logical to conclude that this newfound focus on Quality of Life would be best served on Wii U and Nintendo 3DS, allowing them to both tap this market and stabilize their current platforms. This is not what Nintendo appears to have opted to do, and the question is why.
The reasons Nintendo won't produce Quality of Life software for existing hardware fall into two groupings: market considerations and functional limitations. Market considerations go beyond the lack of reach of Wii U as a platform, but it is a good example. They include any kind of strategic decision that come down to "we can do X, but Y has more potential." Functional limitations are physical characteristics of the existing Nintendo platforms that limit their capacity to perform the tasks Nintendo plans for their Quality of Life platform. Nintendo has likely concluded that they either can't easily transfer this new business model to their existing platforms, or that doing so does not make economic sense. Their decision has to fall into one of those camps because investing in the development of a new "platform" wouldn't make economic sense. Research and development is an extremely costly investment, one they would seemingly want to avoid if at all possible.
There are numerous reasons why Nintendo might feel like it's a smarter investment to produce a new platform, even if their existing hardware offerings are capable of providing the experiences they envision for their Quality of Life platform. The most obvious is they feel the long-term health of the Wii U would be an anchor on the success of this new initiative that it would be more cost effective to "go it alone." It's also possible that the cost of producing the hardware component of this new business model is sufficiently low that trying to shoehorn it into their current, more expensive, hardware is not smart business.
It's no secret that the Wii U's sales have been less than Nintendo hoped. A string of revisions to their sales targets are telling as it means Nintendo isn't even hitting the targets they've set after adjusting for slow sales. The 3DS is doing significantly better, but perhaps Nintendo has grander visions. 42 million units seems a tall order for any device to match, but this is not a video game system. Consumer electronics are a different industry and Nintendo may have optimistic vision for the future of their Quality of Life platform.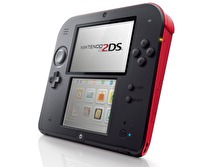 It's also important to remember that both the 3DS and Wii U are expensive devices. While alternate versions of existing hardware, such as 2DS, both the Wii U and 3DS are full of dedicated hardware for playing and displaying games. Without getting too far into speculating about Nintendo's plans for the Quality of Life platform, it stands to reason much of this would be underutilized, if not completely unused. Removing some of the expensive components from the Quality of Life hardware Nintendo has planned drives down production cost (with understanding that spinning up a new production line and new R&D has its own costs) and, as a result, allows for a more consumer-friendly price.
To be clear, whatever hardware Nintendo releases for their Quality of Life platform is merely a gateway. Much is written about Nintendo's overriding desire to make money on hardware sales, but that's oversold - what company wants to sell products at a loss? Every video game system Nintendo has ever sold, right down to the Pokemon Mini, is a gateway for selling software. Software sales produce much higher profit margin than a console: it costs much less to make a disc in a plastic box than a plastic box full of electronics. Additionally, there's little reason to expect the hardware component of this Quality of Life platform will use physical software. With digital distribution Nintendo doesn't have to give a cut of the software profits to the retailers and, with no disc or plastic case to produce andship, nearly 100% of the amount paid by the consumer ends up in Nintendo's pocket.
It's also important to consider the environment in which the video game hardware business operates. These are devices that go through long lifecycles, but rarely see any major revisions. Most consumer electronics don't operate this way, they are on the market for a year or two and are replaced with subsequent revisions. Additionally, video games tend to find themselves segregated away from general merchandise, often in secured locations. If Nintendo does NOT view this product as a video game, and their own words say as such, then it makes sense they would much prefer to see it categorized with products targeting its vision, improving Quality of Life. You're never going to find a 3DS by the workout equipment, but a small device dedicated to wellness could easily find its display among similarly themed products and in front of consumers who have already indicated they're interested in the subject.
On an even more basic level, perhaps Nintendo feels the best way to let this new segment of their business grow is to simply give it the freedom to act independently. It may well be Nintendo feels a combination of all those issues stifle experimental and innovative thinking, and ultimately will undermine the quality of their Quality of Life offerings. It may be the business model they are targeting is wholly different from their business model since 1983, and as such it needs to grow and evolve on its own.
While there are many business reasons Nintendo may have decided to do a full split of divisions between Entertainment and Quality of Life, it's possible their hardware offers - the physical manifestations of their entertainment division - are not compatible with their vision.
To be clear, there is a hardware component to this new initiative. Since the last article in this series went live, Nintendo has released the translated question and answer session that followed Iwata's briefing with investors. While acknowledging that the field of fitness is broadly competitive, Iwata sees Nintendo having a strategic advantage in that they are "one of the few [companies] that make both hardware and software, offer and deliver propositions to people throughout the world..." while providing the kind of experience that keep consumers engaged.
Being more than a bit coy, Iwata dropped a "hint" that their Quality of Life plans are not only "something that will be used in the living room." There are two potential ways to read such a statement - this is either a dedicated device that is highly portable or a device you would use somewhere else. Portability is very nearly assured; if one of their initiatives is health it would make little sense for it to be a large and immobile. Similarly, if fitness is the first step in Quality of Life products, as Nintendo claims, it wouldn't be logical to produce a device for exclusive use in the gym.
So if the device is to be portable, why can't the 3DS be the hardware for which they develop this Quality of Life software? Indeed, much software has been delivered to the 3DS already that could fall under this banner, even more so the Touch Generations software for Nintendo DS. The 3DS, and even the 2DS, have very particular form factors and hardware dedicated to gaming. And again, there was assuredly some interplay between hardware and business considerations when they decided to divorce this from their gaming initiatives.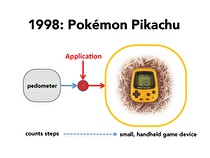 Perhaps the hardware component is being a bit oversold. While there is assuredly a hardware component, perhaps that's just a part. During the Q & A Iwata pointed to Nintendo's history of turning "something ordinary" into a successful product by adding an application. He pointed to devices such as the Tamagotchi-like Pokemon Pikachu (a "pedometer" with an "application") and the Wii Fit Balance Board (a "scale" with an "application"). Perhaps this was another coy hint as to what Nintendo has planned.
The biggest question of all remains "what is Nintendo planning?" The reason for spinning Quality of Life off to its own division can be explained, but it can't be fully understood without knowing what they hope to achieve with this new focus. That will be the subject for the third, and final, article in this series.
Thanks to Andrew Brown for creating the "Mystery Nintendo Product" box image