For this pair, we go the beginning and to the twilight.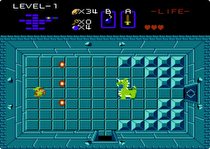 #8 - The Legend of Zelda
Platform: NES, Satellaview, GameCube, Game Boy Advance, Wii, 3DS, Wii U
Release Date: August 22, 1987 (NES), August 1995 (BSX - Japan only), November 17, 2003 (GCN), June 2, 2004 (GBA), November 19, 2006 (Wii), July 5, 2012 (3DS), August 29, 2013 (Wii U)
It's dangerous to go alone. Take this NES game from 1987 that introduced the world to Link, Zelda, Ganon, and one of the gaming's most treasured franchises. The game introduced two important concepts to gaming: the ability to save your game (a godsend in this case) and a truly open world. Link doesn't even have to take the first sword he's offered, and in fact, you can reach the final boss without using a sword. Link can explore just about any area in Hyrule right from the get-go. Dungeons must be found through exploration and use of the tools you find in other dungeons or buy from stores. The dungeons can be tackled in almost any order, as well.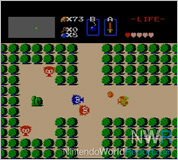 Plenty of familiar sights litter the ruined world of Hyrule, with enemies like Zora, Tektites, and Moblins all over the place. You'll find Wizrobes, Keese, Stalfos, and Durknuts in dungeons. You'll bomb walls to find alternate paths, complete with that classic Zelda "you found a secret" musical cue. You won't find the Master Sword here, but your sad little wooden sword can be upgraded to the White Sword and, eventually, the Magic Sword. You'll find a Boomerang, Bombs, two different kinds of Candles, and a Raft(!), among other items.
The game does, of course, have its downsides. Enemy movement patterns are usually completely random, and until you start getting the better swords and Heart Containers, Link is pretty weak. This leads to a lot of trial and error, and farming hearts and Rupees from weaker enemies. Useful items in stores tend to be expensive to the point where you can dedicate an entire play session to Rupee farming, too.
The Legend of Zelda can be rough, but all the ingredients are there, and it's fun to see where one of our favorite franchises got its start. If you've never experienced "the original," it's available on the 3DS, Wii, and Wii U Virtual Consoles, and there's an overpriced GBA cart, too.
#7 - The Legend of Zelda: Twilight Princess
Platform: Wii, GameCube
Release Date: November 19, 2006 (Wii), December 11, 2006 (GCN)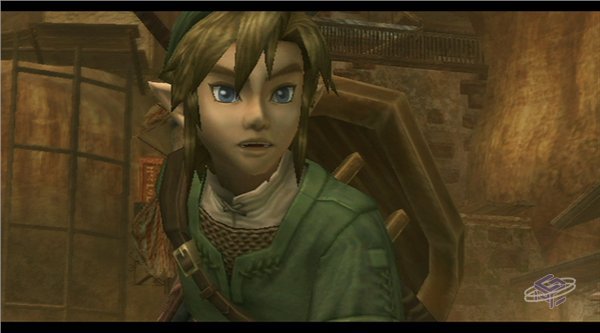 In the wake of the unexpected graphical overhaul presented in the previous few entries to the series, nobody knew what to expect with the next home console Legend of Zelda game. Then in E3 2004, the reveal of a new, realistic Zelda title that discarded the cartoony exterior for gritty swordfighting and horseback battles had the audience on their feet hooting and hollering.
While originally scheduled to release on the GameCube in 2005, the release was pushed back a year to coincide with Nintendo's new Wii system and released on both consoles simultaneously (roughly). The Wii version featured a motion control scheme integrated into each of Link's items. The story was much grittier than fans had come to expect in a Zelda game, yet combined elements from throughout the history of the series and retained much of the mystical whimsy present in each of Link's adventures. Link is an unsuspecting farm boy who is roped into the unfolding plot, strung along by his feisty sidekick Midna, an inhabitant of a parallel world known as the Twilight Realm, where Ganondorf resides and plots to take over Hyrule.
Again borrowing from elements in earlier titles, Link is transformed into an unusual creature upon first entering patches of the Twilight; this time, he became a wolf, which granted him heightened athletic ability and speed, as well as the ability to follow scent trails and dig for treasure. Some incredibly cool new items were thrown into the mix such as the hovering Spinner device, the destructive Ball and Chain, and the Double Clawshot, which put Ocarina Link's humble little Hookshot to shame.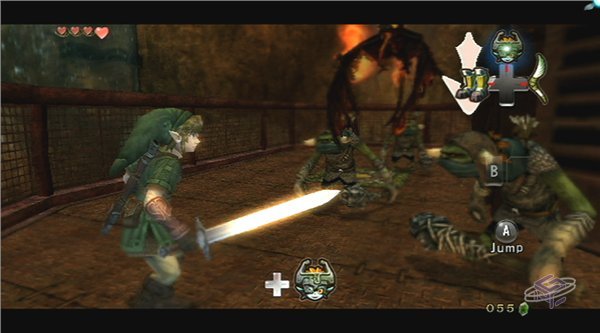 Hyrule had never been so breathtakingly big as in Twilight Princess, with the overworld Hyrule Field map being broken up into four quadrants each as big as the main field in Ocarina of Time. Link's trusty equine partner Epona made a welcome return to the franchise, making quick work of the lengthy treks involved in navigating the land while also providing for some tense scenes involving horseback swordfighting and a memorable jousting match on a gigantic bridge. The increased emphasis on story and supporting cast also made for some truly unique characters and situations, giving birth to one of the catchiest shop tunes in video games as we know them.
Twilight Princess might have gotten a bad rap from some folks as time wore on, but it delivered awesome dungeons, great controls, and an epic adventure, complete with a spectacular finale.