It's Pokéday!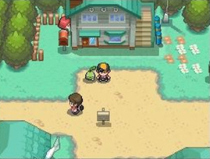 #14 – Pokémon Diamond/Pearl/Platinum
by Pedro Hernandez
Each new generation of Pokémon brings a lot of excitement with it. The idea behind Pokémon is that you are a young trainer in a world filled with fascinating creatures. Game Freak and Nintendo have done an excellent job in convincing gamers to be emotionally invested in fictional creatures like they were their own. With Pokémon Diamond and Pearl, that level of engagement brought with it a lot of potential. Thanks to the expanded DS connectivity, players could finally connect to each other via the internet and partake in the famous battles. In spite of several issues that riddled the connectivity it was seen as a major first step in seamlessly connecting players around the world.
It features the same tried-and-true concept first established in Pokémon Red, Blue and Yellow. That is, for most players, enough, as it is a winning concept pulled off magnificently throughout the years. So much so that it has led to players revisiting the franchise time and time again, and every time they walk away with a smile on their face and a sense of accomplishment in their hearts.
#13 - Pokémon Black/White
by Josh Max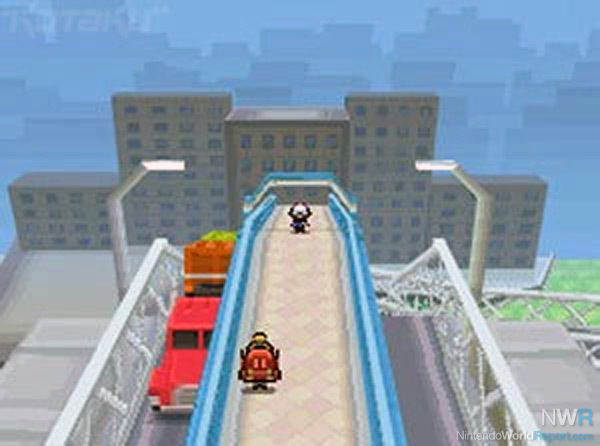 The latest installment of the insanely popular Pokémon franchise settles in at #13 on our list of DS games. The latest installment of the franchise has become wildly popular, and for good reason. The game feels like a fresh start to an old classic. With more than 150 new monsters for the player to capture in a new area, the game already offers a lot. The game starts to throw new mechanics at you too, like triple battles and rotation battles.
And for the first time the story isn't just one dimensional. For a split second, you wonder who the bad guy in this game really is. Then you see your enemy kicking a Pokémon and all doubt is erased in your mind as you charge towards the boss. What else can be said? It's a great game that's part of a greater franchise.
#12 – Animal Crossing: Wild World
by Pedro Hernandez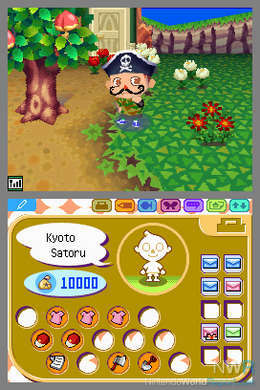 Animal Crossing on the GameCube is considered by many to be a cult classic that is still being played today. It turned what many could consider to be mundane tasks like weed pulling and letter writing into addicting ideas within the colorful animal universe. Such was the success of the GameCube release that players were eagerly anticipating a sequel that would expand on the world as well as the activities you did in it. In 2005, that dream became a reality with Animal Crossing: Wild World for the DS.
Gameplay-wise, it retains the core gameplay seen in the GameCube release, featuring small but important improvements, such as more items to collect and better housing options. But it does feature an imperative addition: online play. For the first time in the series' history, players would be able to connect with other players and visit their towns and home. The feature is limited in that only two players could be connected at the same time along with partial communication. Still, it would be the first step in re-invigorating player's interest in the franchise, making it a game that, much like its predecessor, is still being played for hours on end.
#11 - Pokémon HeartGold/SoulSilver
by Zachary Miller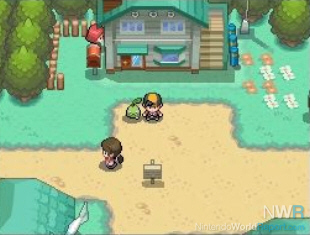 To a Pokémon fan like me, who's been with the series from its inception, through thick and thin, through the good times (Pokémon Stadium) and the bad (Pokémon Mystery Dungeon), Pokemon Gold and Silver was the coup de grace for the series. In more ways than one, those games have been the benchmark for the entire series ever since. They introduced so many game mechanics that modern games just take for granted, like color, a day/night cycle, berries, EV training, and even a basic delineation between the Attack and Special Attack statistics. That's right, kids: there was a time when Mega Punch and Flamethrower were guided by the same statistic.
Ever since Pokémon FireRed/LeafGreen on the Game Boy Advance, Pokéfanatics have longed, begged, and sacrificed goats for the mere possibility of similar retreads of Gold and Silver. In 2010, that blessed promise came to pass. Now, you have to understand something: I played all of Pokémon Pearl. All of it. A few months later, I played way too much Pokémon Platinum — something I never intended to do. For all intents and purposes, I was finished with Pokémon for awhile. But then I got reacquainted with Professor Elm, took the cute little Totodile he offered me, and I was right back in the thick of it, cutting bushes and headbutting trees. The time I put into HeartGold dwarfed the already-embarrassing amount of time I had sank into Pearl. Add to that all the trading I did (I'm six Pokémon away from a complete Pokédex) and battles I won…it's clear that I have a problem. But it also means that Pokémon HeartGold and SoulSilver are the best Pokémon-related games on the DS — yes, better than Black and White — and therefore two of the best games on the DS, period. Save yourselves!