by Jordan Rudek - 1:40 pm EST
Discuss in talkback!
A 3DS title finally makes the list for expanding the reach of a niche but beloved franchise.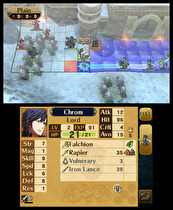 The very first Fire Emblem game was released in 1990 on the Japanese Famicom, and 30 years later that initial release was localized and reached fans around the world. But it was the series' debut on the Nintendo 3DS that would cement it as both a staple in Nintendo's stable of franchises and strategy... Read more...