Oh boy, this one's gonna be different...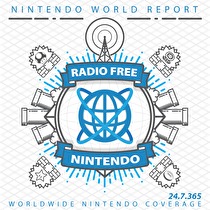 Subscribe via iTunes (Please rate and review, too!)
Solo album? Are we breaking up?
I don't really know what kind of episode this is. Experimental?


Earlier this week the gang and I recorded a super-cool, 90 minute epic podcast with tons of impressions on the latest games, news, and an extended feature on point-and-click adventures. It was pretty great. We even had Jonny's friend Kevin join in for some extra knowledge.
Then my computer crashed before I could save my audio file. Yay!
So I recorded an entire (read: mini) episode on a lonesome Tallahassee morning. With a can of Mello Yello and a fierce cough (you'll probably hear me wheeze here and there), I ventured out to give you the best my voice has to offer. Wait... where are you going? COME BACK, YOUZ!
There's still a lot to be found here, though. Impressions on Battalion Wars II, Zack and Wiki, Naruto: Clash of Ninja Revolution, all in the first ten minutes! Then we get to the news, like Resident Evil's CG movie, Smash Bros. level designer, and much, much more.
See ya next week, folks!
Credits:
This podcast was edited by Karl Castaneda.
Music for this episode of Radio Free Nintendo is used with permission from Jason Ricci & New Blood. You can also purchase their new album, Rocket Number 9 directly from the record label, or call your music local record store and ask for it!