It has a few problems, but this game definitely exceeded my expectations.
I was a little downtrodden after being somewhat disappointed by the E3 demo of Heroes of Ruin. Having now played through the game and made use of its multiplayer functionality, I'm certainly surprised by my change in opinion. Developer n-Space crafted a game with plenty of loot collecting, vast character customization, a decent storyline, and functional online capabilities, and though it has tiny problems, as a package, Heroes of Ruin is tons of fun.
The game features four distinct classes, including a pistol-wielding Gunslinger and a brutal Savage. As you level up during play, you can specialize your character of choice even further, devoting points to certain skills and abilities. Doing so allows for tremendous amounts of customization. During gameplay you are only permitted three equipped spells, so spending points on what works best for you is key. I used skills that allowed me to regenerate some health while boosting my critical attack chances, though this is just one of the many possibilities I could have chosen.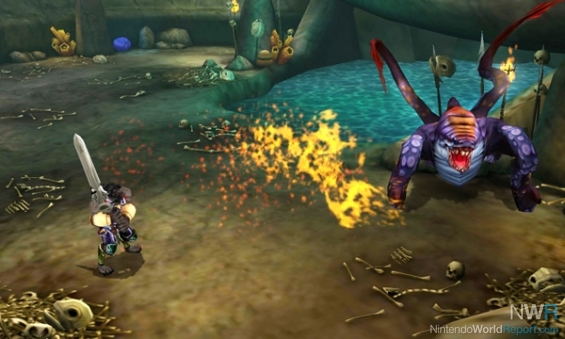 The skills and abilities your characters use are not the only thing you must watch. You must equip or sell the tremendous amount of loot you can collect throughout the game to keep your inventory clean. Inventory space seemed limited, and I found myself changing out armor even when it felt unnecessary. As with all item management systems, you have to make decisions about what to keep and what will benefit you—most items give large boosts to one stat while drastically reducing another.
Heroes of Ruin's gameplay is quite simple. You'll see a bit of storytelling, collect quests, and embark on dungeon trips to complete them. Everything is straightforward once you enter the dungeons. Some branching paths result in quick dead ends, so navigation is not necessarily challenging. The enemies scattered throughout levels present more of a challenge. At some points, enemies seem to attack endlessly, while at others, no adversaries appear to be in your way.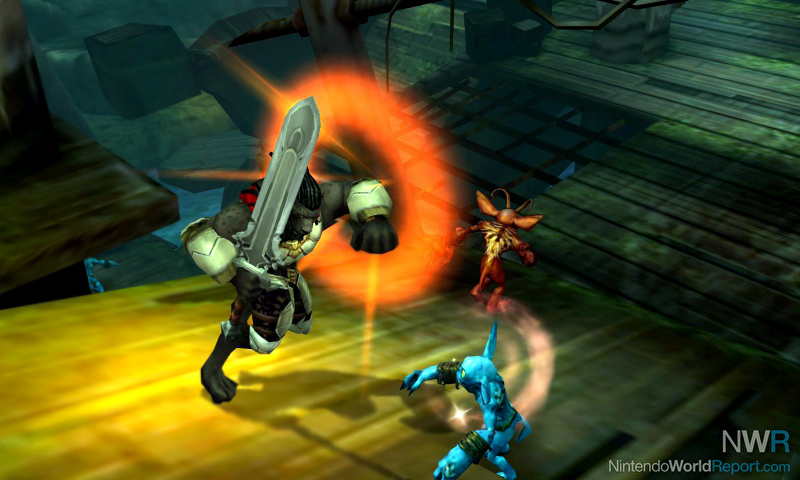 While on the subject of enemies, I feel I must mention the boss fights included at the end of each dungeon. While some are simple, most are challenging and well thought out. In a game where fighting is mostly about mashing buttons, those requiring thought and strategy are welcome. I looked forward to each and every boss fight because most of the time they were radically different from one another.
Before completing the game's story, I was able to play some of the online multiplayer. It works, and is genuinely fun when paired with somebody you know. The other player(s) can journey with you to dungeons and help you on quests. When strangers joined my game, I noticed there was no real reason for such high-level players to play with low-level players, other than to complete some quests for their own gain. This also led me to note the simplicity of fighting enemies. While in a dungeon fighting enemies around level 17, a level 11 character had no real issues. With the added player, nothing seemed to change. I wish the difficulty would at least increase to make up for the extra player present. During my online time with the game, voice chatting with strangers or friends was a welcome addition. The system worked well, and was the quality was clear compared to my past experiences with Nintendo voice chat.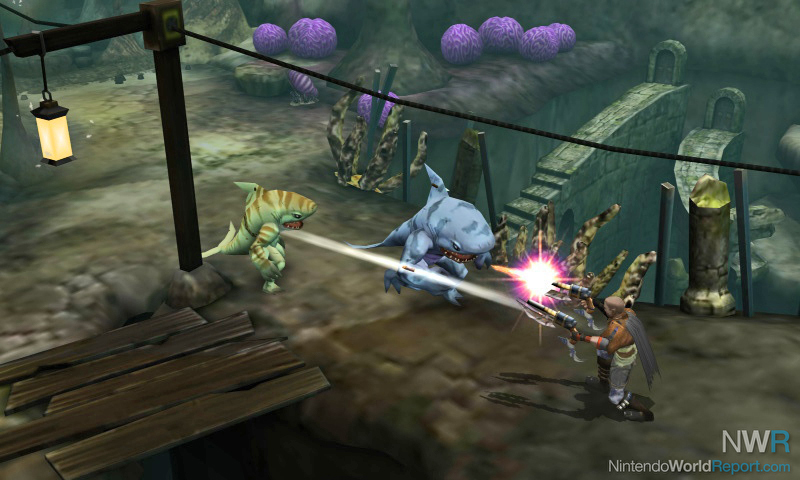 Heroes of Ruin is no graphical marvel, but its visuals deserve some praise. The world in which you play is large, and each area is designed well. The 3D is sometimes too much of a strain for me over long periods, but it is also something I enjoyed during play. The one element of the game's presentation that does stand out is its sound design. Each song is beautiful and a genuine pleasure to listen to; I often sat and listened to the song playing on the home menu because I enjoyed it so much.
Heroes of Ruin is a fantastic game hindered by a few issues. However, with those cast aside, monster-bashing fun is in store for all who play. A cooperative online game on a Nintendo system is not something you would normally see, especially on a handheld, but n-Space delivered such an experience well. I can't wait to go back and try out another class to venture further into the game's world by myself or with friends.