That's an awful lot of games for 20 minutes.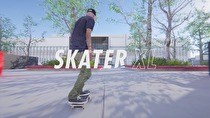 In addition to two shadowdrops and a major Microsoft announcement, the Indie World presentation dropped details on 24 other games coming to Switch in the near future.
Committed Dates
Torchlight II, the second Perfect World-published title after Hob, will bring its third person looter gameplay on September 3.
The Kickstarter-backed platformer Blasphemous will launch on September 10. The video presentation indicated a September 26 release date, but the eShop and developer confirmed the earlier date.
September 26 will see the launch of Nordic strategy game Northgard.
The release date for Trine 4, as well as the Trine Ultimate Collection for retail, were both confirmed for October 8.
Shin'en, makers of the Fast series, will release The Touryst in November. It's a voxel-styled 3D exploration game, with playable arcade games referencing their past works.
One Finger Death Punch 2, a two-button brawler previously announced for Switch, will land its final blow on December 2. The following day will see the launch of Skellboy, an action-RPG starring a skeleton.
Best Friend Forever will launch on the day of love: February 14, 2020. It's set in a doggy day care and features you trying to take care of the dogs.
Release Windows
Risk of Rain 2, the sequel to the multiplayer roguelike that launched on Switch last year, will be out before the end of the summer.
Fall 2019 was given as the release window for rhythm platformer Freedom Finger, purrfectly cromulent RPG Cat Quest II, procedurally-generated adventure Sparklite, and board game Munchkin: Quacked Quest.
Winter 2019 will feature the "golf game for people who don't like golf" What the Golf, as well as multiplayer shooter HyperCharge: Unboxed, 3D puzzle platformer Youropa, and Roki, an adventure game developed by former art directors from Guerilla Games.
Spring 2020 will see the release of Spiritfarer, from Thunder Lotus (Jotun: Valhalla Edition).
The following were only nailed down for a 2019 release: Close to the Sun (first person horror game), EarthNight (procedurally-generated platformer set after a "dragon apocalypse"), and Kine (a puzzle game about three machines that make music developed by a single person).
Scheduled for a 2020 launch are: Phogs (co-op game where the players control a two-headed dog), Eastward (adventure game with RPG elements set in a world where the population is at an all-time low, published by Chucklefish [Wargroove, Stardew Valley]), and Skater XL (skateboarding game).
First On Switch
The Kickstarter-backed RPG Dungeon Defenders: Awakened will launch first on Switch. It was originally backed for Switch and PC, and will arrive in February .