This week doesn't feature Warren G, Nate Dogg, Dr. Metts or Jon "The Conduit is an 8.5" Lindemann. But it should.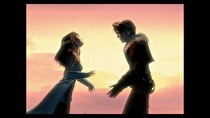 (Recommended background music)
And so the month from heaven and/or hell begins.
Uh huh. Of games I know I'd play this week we have the Final Fantasy VIII remake, River City Girls, and Root Letter... and that's without having a review game, Astral Chains, or the Black Eagles to deal with right now. The best seller out of the bunch will be future lootbox legislation lynchpin NBA 2K20, however.
How ironic that this came out right after Pachter's heated analyst moment bubbled up.
Anyway, since I'm doing as the commercial asked and boycotting Spyro, there's also 3rd person looter Torchlight II, Creature in the Well, Remothered finally comes out, Spice and Wolf with optional Labo VR support, Wuppo... god, I should break my back again so I can play all of this.
Wait, why is the same game linked twice for those Darius collections in Japan?
So basically, that game originally came out retail only: the less expensive pack had five games on it, while the stupidly expensive LE had 12. They are recreating that experience here, so buying both will cost 12800 yen approximately.
North America
Switch Retail
NBA 2K20 (US$59.99/C$79.99: Friday)
Spyro Reignited Trilogy ($39.99/$49.99: Tuesday)
Root Letter: Last Answer ($29.99/$37.79: Tuesday)
Switch eShop
Divinity: Original Sin 2 Definitive Edition ($49.99/$62.99: Wednesday)
Deadly Premonition: Origins ($29.99/$39.99: Wednesday)
The Long Journey Home ($29.99/$37.79: Wednesday)
River City Girls ($29.99/$37.79)
Remothered: Tormented Fathers ($29.99/$37.79: Friday)
Spice and Wolf VR ($24.99/$31.5)
Final Fantasy VIII Remastered ($19.99/$26.99: Tuesday)
Torchlight II ($19.99/$25.19: Tuesday)
If My Heart Had Wings ($19.99/$25.19)
Battle Supremacy: Ground Assault ($19.99/$25.19)
Wand Wars ($19.99/$25.00: Monday)
Creature in the Well ($14.99/$18.89: Friday)
Wuppo: Definitive Edition ($14.99/$17.99)
Headliner: NoviNews ($13.99/$17)
Asdivine Menace ($12.99/$17.99)
Molecats ($12.99/$16.99)
Space Cows ($12.99/$16.37)
Pocket Clothier ($12.00/$15.12)
Hyperforma ($9.99/$12.99)
Gnomes Garden: Lost Kingdom ($9.99/$12.59)
The Battle of Mahjong ($9.99/not releasing)
Hyperdrive Massacre ($7.99/$10.00: Friday)
Fifty Words by POWGI ($7.99/$9.99)
Fin and the Ancient Mystery ($4.99/$6.29: Tuesday)
Super Jumpy Ball ($4.99/$6.29: Friday)
Himno ($4.99/$5.99: Friday)
Barrier X ($2.99/$3.77: Tuesday)
Just Blackjack ($1.99/$2.49: Wednesday)
Super Kirby Clash (free: Wednesday)
3DS eShop
Quarters, Please! ($4.99/$6.49)
Switch Archives
Vigilante ($7.99/$9.87)
Sales and Price Drops
Highlights: Ubisoft titles are on sale until September 10, including Mario + Rabbids 67% off and the Season Pass (!) 33% off. Spreadsheet
Europe
Switch Retail
NBA 2K20 (€59.99/£49.99: Friday)
Gun Gun Pixies (€49.99/£44.99: Friday)
Spyro Reignited Trilogy (€39.99/£34.99: Tuesday)
Switch eShop
Divinity: Original Sin 2 Definitive Edition (€49.99/£44.99)
River City Girls (€29.99/£26.99)
Remothered: Tormented Fathers (€29.99/£26.69: Friday)
The Long Journey Home (€29.99/£26.99: Wednesday)
Deadly Premonition: Origins (€29.99/£24.99)
Spice and Wolf VR (€22.50/£20.00)
Final Fantasy VIII Remastered (€19.99/£17.99: Tuesday)
Torchlight II (€19.99/£17.99: Tuesday)
If My Heart Had Wings (€19.99/£17.99)
Battle Supremacy: Ground Assault (€19.99/£17.99: Wednesday)
Wand Wars (€17.99/£16.19: Monday)
Creature in the Well (€14.99/£13.49: Friday)
Wuppo: Definitive Edition (€14.99/£13.49)
Headliner: NoviNews (€13.37/£11.99)
Molecats (€12.99/£12.00)
Asdivine Menace (€12.99/£11.69)
Space Cows (€12.99/£11.69)
Pocket Clothier (€10.00/£8.99)
The Battle of Mahjong (€8.99/£8)
A Duel Hand Disaster: Trackher (€8.99/£8.09: Tuesday)
Hyperforma (€8.99/£8.09)
Gurgamoth (€8.91/£7.99: Tuesday)
Gnomes Garden: Lost Kingdom (€8.79/£7.89)
Fifty Words by POWGI (€7.99/£6.99)
Fin and the Ancient Mystery (€4.99/£4.99: Tuesday)
Himno (€4.99/£4.99: Friday)
Super Jumpy Ball (€4.99/£4.99: Friday)
Barrier X (€2.99/£2.59: Tuesday)
Just Blackjack (€1.99/£1.79)
Super Kirby Clash (free)
Switch Archives
Vigilante (€6.99/£6.29)
Japan
NBA 2K20 (¥7560)
Darius Cosmic Collection Consumer Edition (¥7020)
Darius Cosmic Collection (¥5616)
Genkai Tokki Moero Crystal H (¥4000)
Deadly Premonition: Origins (¥3480)
River City Girls (¥3190)
Spice and Wolf VR (¥2680)
Final Fantasy VIII Remastered (¥2500)
Kono Oozora ni, Tsubasa wo Hirogete (¥2500)
Torchlight II (¥2350)
Invisigun Reloaded (¥2160)
Battle Supremacy - Ground Assault (¥2130)
Asdivine Menace (¥1296)
Pocket Clothier (¥1200)
Stranger Things 3 (¥980)
Vigilante (¥823)
Rally Rock 'n Racing (¥800)
Desktop Rugby (¥800)
Super Kirby Clash (free)
Brawlhalla (free)