Apparently the key to Bayonetta charting is to be on a system people like.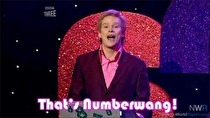 The US sales survey from the NPD Group is out, and it's another record breaking month for Nintendo.
In the hardware race, the Switch trailed behind the Monster Hunter World-fueled PlayStation 4 in February, but did sell enough to have the largest first-year sales of any system in the history of the NPD tracking. No sales numbers were given for individual consoles.
In software, Mario Kart 8 Deluxe was the best selling Switch exclusive in the revenue top 20, ending a four month winning streak for Super Mario Odyssey. NBA 2K18 was the highest ranking game with a Switch release, coming in 3rd for the month. Kart and Odyssey were 8th and 9th, The Legend of Zelda: Breath of the Wild was 11th, debutant Bayonetta 2 was 14th, and FIFA 18 was 17th for the month. The other new Nintendo physical software, Dragon Quest Builders and Radiant Historia: Perfect Chronology, finished 10th and 3rd on their respective system top 10s.
The full top 10s for Switch and 3DS are below:
Switch
Mario Kart 8 Deluxe
Super Mario Odyssey
The Legend of Zelda: Breath of the Wild
Bayonetta 2
Splatoon 2
Pokkén Tournament DX
Mario + Rabbids: Kingdom Battle (Ubisoft)
The Elder Scrolls V: Skyrim (Bethesda)
ARMS
Dragon Quest Builders (Square Enix)
3DS
Pokémon Ultra Sun
Pokémon Ultra Moon
Radiant Historia: Perfect Chronology (Atlus)
Mario Kart 7
Minecraft (Microsoft)
Super Smash Bros.
Mario Party: The Top 100
Super Mario Maker
Kirby: Battle Royale
Super Mario 3D Land