Dragon Ball Xenoverse charted. Not 2, the first one that isn't on Switch.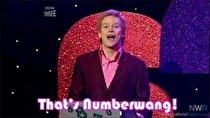 Despite no major retail releases for Switch, it continued to lead US system sales into the first month of the year.
The NPD Group's January survey, which covered December 31 - February 3, had the Switch as the best selling console hardware in the month, the largest January for console sales since 2013. (Note: Like 2018, January 2013 was a five-week period.) The 3DS also had their best January since the same 2013, though neither system had hardware figures released.
In the combined-revenue software chart, NBA 2K18 was the top ranking game with a Switch release, checking in at #6. Super Mario Odyssey, The Legend of Zelda: Breath of the Wild and Mario Kart 8 Deluxe slid in at 7 to 9, FIFA 18 was #15 in the chart and Splatoon 2 ran 18th for the month. Nintendo's sole new retail release for January, Kirby Battle Royale, was #10 in the 3DS software chart. For the last 12 months NBA 2K18 is the second best selling title, Breath of the Wild is 5th, Odyssey is 9th and Mario Kart 8 Deluxe 10th.
The software revenue rankings for Nintendo platforms:
Switch
Super Mario Odyssey
Mario Kart 8 Deluxe
The Legend of Zelda: Breath of the Wild
Splatoon 2
Pokken Tournament DX
The Elder Scrolls V: Skyrim (Bethesda)
Xenoblade Chronicles 2
ARMS
Mario + Rabbids: Kingdom Battle (Ubisoft)
DOOM (Bethesda)
3DS
Pokémon Ultra Sun
Pokémon Ultra Moon
Mario Kart 7
Mario Party: The Top 100
Minecraft (Microsoft)
Super Mario Maker
Super Smash Bros.
Mario and Luigi: Superstar Saga + Bowser's Minions
New Super Mario Bros. 2
Kirby: Battle Royale