Oddball, oddly specific stat incoming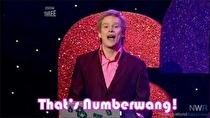 As the Switch enters its second year of sales tracking for the US, it's still putting up big numbers.
Although hardware spending was down year-over-year due to not being the launch of a platform, the Switch is still performing strongly in March. The red/blue Joycon Switch bundle was the best selling individual unit of hardware for March, and for the year to date (PlayStation 4 Slim/Pro was the best selling platform for the same periods). eShop card sales are up over 40% compared to February as well.
In software, Kirby: Star Allies was the fourth best-selling game combined in March. Although no unit figures were available, it is the largest dollar launch for a Kirby title ever by over 90%. (It should be noted that the previous record holder, Kirby: Nightmare in Dreamland for the Game Boy Advance, had a MSRP of $29.99 compared to the $59.99 Star Allies launched at.) March's other retail debutant for Nintendo, Detective Pikachu, was the top selling 3DS game by revenue but did not crack the combined format top 20. Other titles in the top 20 for Nintendo systems include: Mario Kart 8 (Deluxe) at #7, NBA 2k18 at #9, Super Mario Odyssey at #11, The Legend of Zelda: Breath of the Wild at #12, FIFA 18 at #18, and Splatoon 2 at #19.
The format top 10s:
Switch
Kirby Star Allies
Mario Kart 8
Super Mario Odyssey
The Legend of Zelda: Breath of the Wild
Splatoon 2
Mario & Rabbids: Kingdom Battle (Ubisoft)
Pokken Tournament DX
Bayonetta 2
Elder Scrolls V: Skyrim (Bethesda)
ARMS
3DS
Detective Pikachu
Pokemon: Ultra Sun
Pokemon: Ultra Moon
Mario Kart 7
Super Smash Bros.
Minecraft (Microsoft)
Super Mario Maker
Super Mario 3D Land
Kirby: Battle Royale
Mario Party: The Top 100