If you want the angelic anti-hero, you're going to need to show up day 1.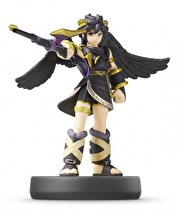 A small burst of Amiibo will be releasing in North America on July 31, and Best Buy will have you in the store to get one in particular.
Dark Pit will be exclusive to Best Buy, and the US stores will not be taking online orders or in store preorders for the Amiibo. The figure will only be sold in store beginning on July 31, with a strict 1 per customer limit.
For those who may not be able to get to the store on day 1, multiple Amazon sellers are selling the Amiibo for approximately $22 with free shipping or $25 for an order fufilled by Amazon as of the time of this article. No word on if the same restrictions will be in play at Best Buy Canada.