The loss is a little bit better than expected, but it still sucks.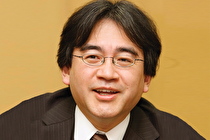 Nintendo officially announced a 43 billion yen loss during the fiscal year ending on March 31, 2012.
It is nearly a 20 billion yen decrease from the 65 billion yen loss forecast in January, but that was mainly because of an unanticipated depreciation of the yen over the past few months. Their sales were actually down 12 billion yen from their previous estimate.
It's not all doom and gloom, though, as the 3DS, which is still being sold at a loss following the price cut last summer, was the fastest-selling system ever in Japan last year, selling more than five million units. Overall, the 3DS moved 13.53 million units over the course of the fiscal year across all territories. However, it was noted in the company's financial report that "the start of the year-end sales season was slower in comparison to the last few years," meaning they couldn't recover from the rough first half of last year.
The company is projecting a modest profit for the upcoming fiscal year, which ends on March 31, 2013. The 3DS is expected to be sold at a profit starting in the middle of the fiscal year (around September), which is coincidentally the same time that New Super Mario Bros. 2 is slated to launch. New already-announced iterations in the Brain Age and Animal Crossing series were mentioned as well, with the former slated for a summer release in Japan and the latter scheduled for fall.