The DS games have also been given a tentative release period.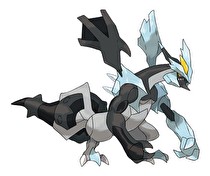 Pokémon Black Version 2 and Pokémon White Version 2 have been formally announced for release in North America and Europe.
The announcements were made in two press releases issued by Nintendo announcing the localization, with both territories being given a release date of fall 2012 (which places the release date in either September, October, or November).
Alongside release dates, Nintendo also formally revealed the official websites of the two games (though both websites have existed since the Sunday reveal on Pokémon Smash, a Japanese television program).
Pokémon Black and White Version 2 are sequels to 2011's Pokémon Black and White for Nintendo DS, featuring alternate forms of Kyurem, officially named White Kyurem and Black Kyurem, as mascots.