The new year may bring with it a big Pokémon game announcement.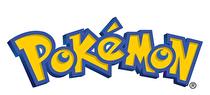 The latest issue of Japanese magazine Coro Coro Comics teases a new Pokémon game announcement early in 2012.
The magazine promises that they have a big scoop on the latest Pokémon game. They, however, don't mention if it's the newest game in the main series or a spin-off title. The new magazine will be out in Japan on January 14.
The Pokémon Company, though, is believed to hint at the reveal during Jump Festa since they will have a booth for the first time.