The long-rumored Pokémon Black and White update might be coming soon.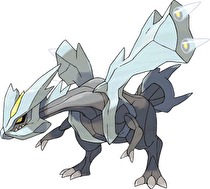 An ad for the next Pokémon movie may be throwing hints of a possible Pokémon Gray, based on speculation by Pokebeach.com.
The ad for the 15th movie is featured in the latest issue of CoroCoro magazine, and amongst its headlines it states the following: "What mystery is hidden in Kyurem?" and "Kyurem's unseen power will be revealed!"
The source speculates that based on previous release schedule sequences, an announcement for Pokémon Gray could be made sometime in April or May, with the long-rumored 3DS remakes of Pokémon Ruby and Sapphire coming in 2013.
Until Nintendo officially confirms the existence of a Pokémon Black and White update, this should be taken as fan speculation.