Poor 3DS sales means pay cuts across the board.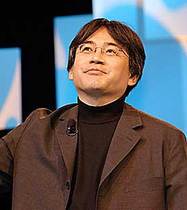 Nintendo President Satoru Iwata will be taking a 50 percent pay reduction in response to poor Nintendo 3DS sales. The news was revealed at a conference in Tokyo, where Iwata stated to investors that he would be taking responsibility for the low sales figures.
Iwata was making approximately ¥137 million ($1.8 million) last year between his salary and bonuses. Specifics weren't given, but both the base salary and bonuses are expected to be lowered.
Other directors, such as Senior Managing Directors Shigeru Miyamoto and Shinji Hatano will be taking a 30 percent pay cut and other executives' salaries will be dropping by 20 percent.