The worst thing to happen to backlogs since the release of Fire Emblem: Three Houses.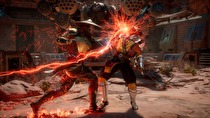 Thanks to a fluke of the calendar, the US Thanksgiving holiday this year is as late as it ever could be, and you know what that means: resting up to battle the masses for some good deals the next day.
As much as you might hope for hardware deals this year, the big spending this time around will be on the software side. Nintendo is literally running back last year's Black Friday bundle for this year, for instance. Meanwhile, I lost count of how many games major American retailers have for Switch.
We'll break it all down to hardware, software, some deals for my fellow Canadians, and the big deals on the eShop: though note that the eShop deals won't be fully live until mid-week, while some of the discounts may start on Thursday in the US (especially the GameStop ones since they open at 3pm local time, that is not a typo). Also, if there's something major we missed, sound off in the Talkback below.
Standard Black Friday ground rules apply: Amazon will be doing a lot of matching, but tends to do rotating deals through the weekend that we might get a few hours notice on.