The Year of Luigi kicks off with a good run of games.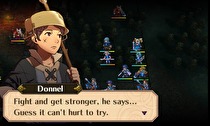 While 2012 was mostly dominated by Nintendo's push to get the Wii U ready for launch, 2013 came out of the gate swinging with a deliriously consistent lineup of first-party games. This was peak 3DS. It was also the Year of Luigi. When all's said and done and the book is closed on the 3DS, I don't doubt that 2013 will go down as the best year for the system.
The year started with a few eShop titles - Gunman Clive and Tokyo Crash Mobs - both of which were worth checking out, even if just for the insanity of Tokyo Crash Mobs' fusion of Magnetica and human lines. Nintendo got into a good clip for 3DS eShop releases during this time, as the rest of this era also included Kersploosh! (which kind of sucks), HarmoKnight (which is kind of awesome), and Mario and Donkey Kong: Minis on the Move (which is in the middle). Dillon's Rolling Western even got a return trip in the improved sequel subtitled The Last Ranger. Outside of Nintendo's sphere of influence, the Guild02 collection started making its way stateside with the contemplative The Starship Damrey and the weird AR sequel The Denpa Men 2: Beyond the Waves.
But those eShop titles were mere seasoning to the impressive lineup that started with Fire Emblem Awakening in February. Awakening was a revelation for Fire Emblem and its success worldwide is what led to Fire Emblem becoming the dominant and popular series that it has turned into. The rest of February included the likes of Brain Age Concentration Training (which is finally coming to Europe in July 2017) and Etrian Odyssey IV, the latter being the first of numerous Etrian games on the platform.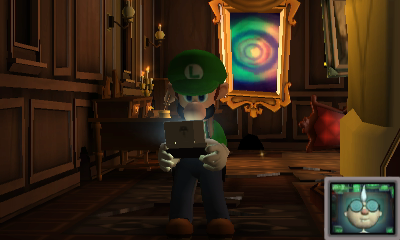 March continued the trend with Monster Hunter 3 Ultimate, Luigi's Mansion: Dark Moon, and a few other notable if mediocre releases like Pokemon Mystery Dungeon: Gates to Infinity and Castlevania: Lords of Shadow - Mirror of Fate (from future Metroid developer MercurySteam). April and May had a few notable releases, mostly ports such as Donkey Kong Country Returns 3D and the Saturn/PlayStation remake Shin Megami Tensei: Devil Summoner: Soul Hackers.
Also, in this same span, Nintendo released a Wii U game. Literally just one. Lego City Undercover. Related: the 3DS Lego City Undercover came out, but we won't say any more about that.
Worth Revisiting?
Fire Emblem Awakening and Luigi's Mansion: Dark Moon are two games I think are exemplary from this time period. While other Fire Emblem games might be better, Awakening's celebration of the series is a good first-time entry, which is why it was so well received. I know some people didn't like Dark Moon's level-based gameplay, but it worked very well for me.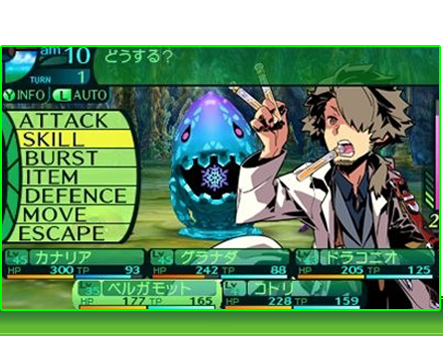 A lot of the other games have been bested by later releases (see: Monster Hunter Ultimate 3), but Etrian Odyssey IV is still a dynamite entry in that series. It's what got me into Etrian and it is the most recent "new" entry in the series leading up to the fall 2017 release of Etrian Odyssey V. I think Donkey Kong Country Returns 3D is the best version of that game to play in the modern era, but I'm not super confident on that point. It's still a rad game however you slice it.
On the eShop, my favorites were Gunman Clive and HarmoKnight. Gunman Clive, from one-man dev Bertil Hörberg, is an awesome Mega Man-esque game with an awesome art style and nice unlockables. HarmoKnight is a rhythm platformer from GameFreak aka the Pokemon developers.
Lastly, I'm planning to play Castlevania: Lords of Shadow - Mirror of Fate before MercurySteam's next 3DS game - Metroid: Samus Returns - come outs. It had mixed reviews but I'm curious.
Neal's Top 15 3DS Games
Fire Emblem Awakening (February 2013)
Super Mario 3D Land (November 2011)
Kid Icarus: Uprising (March 2012)
Luigi's Mansion: Dark Moon (March 2013)
The Legend of Zelda: Ocarina of Time 3D (June 2011)
Pushmo (December 2011)
Mutant Mudds (January 2012)
Theatrhythm Final Fantasy (July 2012)
Etrian Odyssey IV: Legends of the Titan (February 2013)
Crashmo (November 2012)
VVVVVV (December 2011)
Mario Kart 7 (December 2011)
Mighty Switch Force! (December 2011)
New Super Mario Bros. 2 (August 2012)
Star Fox 64 3D (September 2011)