A look back at Nintendo's handheld from its 2011 to 2017.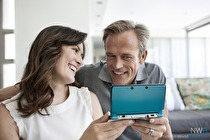 With the New 2DS XL due out on July 28, I'm taking a trip down memory lane and looking back on the 3DS from its launch in March 2011 to the present day, focusing mostly on Nintendo's own lineup, notable third-party games, and the successes and failures of the system as a whole.
On top of all that, I'm going to offer my two cents on whether or not any games from these eras is worth playing or replaying, while also compiling my own personal Top 15 3DS Game list throughout the years.
The plan is post an era a day for about two weeks. We are going from the system's launch up past the release of the New 2DS XL in 2017.
With all that in mind, let's journey back to the start: E3 2010...