They've tried the "vania." Let's see if they can make the "Metroid."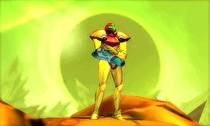 MercurySteam's development history doesn't exactly scream "Nintendo developer," but their path to making a 2D Metroid with Yoshio Sakamoto does seem to follow a narrative that makes sense. The Spanish studio was founded in the early 2000s, with their first releases being the action game American McGee's Scrapland for Xbox and PlayStation 2, an N-Gage game called Zombies, and the early Xbox 360 and PlayStation 3 game Clive Barker's Jericho. Those games all had mixed reception, and for the studio's next game, they started working with Konami to develop an original property. That's when things got interesting for them. In the early stages of this Konami game, called Lords of Shadow, legendary game producer Hideo Kojima started helping them out with development, shaping the look and feel of the game. Shortly after that, Lords of Shadow was turned into a Castlevania title, part of a big reboot of the series. While Castlevania: Lords of Shadow was a huge change to the acclaimed Metroidvania style of earlier games, it was an extremely well-received action game that drew positive comparisons to God of War and Bayonetta.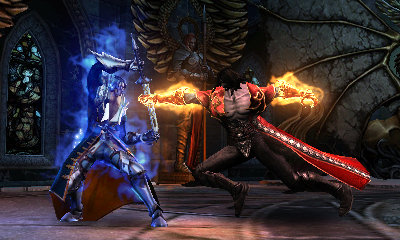 The success of their Castlevania title is likely what put MercurySteam on the path to Metroid, though. While the core team at MercurySteam was hard at work on Lords of Shadow 2, another team, headed by Jose Luis Márquez, made a 2D game that hoped to mixed Lords of Shadow with the classic Symphony of the Night style. This project was Castlevania: Lords of Shadow - Mirror of Fate, which hit the 3DS in early 2013. Reaction was mixed, though our review back in the day was more positive than most. The main takeaway was that Mirror of Fate's perceived failings might have laid more at the feet of trying to make two disparate game styles work together, as it tried to bring in Lords of Shadow's combo-heavy combat to the world of exploratory 2D adventures. Maybe this is just the optimist in me talking, but the vibe I personally get from Mirror of Fate is not that the developer made a bad game; moreso, they fused together two things that maybe don't work that well together. Mirror of Fate wasn't a big critical or sales success, though, and Lords of Shadow 2 was critically slammed when it launched in 2014. Since then, MercurySteam has been quiet as they worked on the self-published Raiders of the Broken Planet, which was revealed in mid-2016 and seems to follow in the lineage of their work on the two main Lords of Shadow games.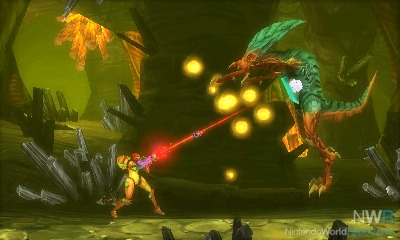 But a rumor popped up regarding MercurySteam back in 2015. According to Liam Robertson (via Nintendo Life), MercurySteam made a Metroid prototype for Wii U and 3DS and pitched it to Nintendo. The word back then was that the pitch was turned down, but that Nintendo was open to working with the studio. Turns out, that was right on the money, as it can be easily assumed that MercurySteam started development on Metroid: Samus Returns after the results of that meeting.
And now, Mirror of Fate's Director Jose Luis Márquez gets another stab at making a killer Metroidvania style game. Hell, MercurySteam might be the only studio in history to have a chance at making both the "Metroid" and "vania" part of the term. We'll find out soon enough if MercurySteam is successful, as Metroid: Samus Returns will be out on 3DS on September 15. Until then, I'll be here hoping that the alchemy of a team with potential can make something excellent with a Nintendo producer who has proven to make brilliant Metroid games (Zero Mission, Super Metroid) in the past.